Beltone Hearing Aids began in 1940 with the launch of the world's first all-in-one hearing aid. Since then, it has grown to become one of the leading hearing aid brands, selling in more than 40 countries worldwide. Beltone is now owned by the GN Hearing Group and is perhaps best known for producing ReSound hearing aids and related products.
Beltone has an extensive line in hearing aid products suitable for people with all levels of hearing loss and won several awards in recent years for its hearing aid products, Android streaming and smartphone apps.
Beltone hearing aid models
Beltone hearing aids have been designed to be small, comfortable and above all, feature-rich. Beltone hearing aids offer a variety of hearing aid styles to meet different hearing, lifestyle and cosmetic needs.
Beltone hearing aid reviews
Beltone Amaze hearing aid
The Beltone Amaze hearing aid is Beltone's latest innovation. Available in two technology levels it can connect wirelessly to any devices such as your smartphone or TV. The new chip platform in the Beltone Amaze provides more computing power and double the speed and memory of previous devices, while significantly reducing battery drain during streaming. The Amaze hearing aid is available in all hearing aid styles with the option of a non-rechargeable and rechargeable lithium-ion battery that lasts up to 30 hours after a three-hour charge. This hearing aid works in conjunction with the Beltone Hear MaxApp which together allows you to adjust your hearing aid from your smartphone. Designed for people with mild to severe hearing loss, the Beltone Amaze provides users with high-quality sound and:
Made-for-iPhone and Android wireless connectivity
Speech in noise recognition
Background noise and wind noise reduction
Automatic volume control
Directional microphones
Feedback cancellation
Ear-to-ear synchronisation
Beltone Boost Ultra hearing aid
The Beltone Boost Ultra hearing aid is a comprehensive hearing solution that comes in a behind-the-ear style hearing aid. Providing a rich sound quality, even in noisy settings, it's suitable for anyone with severe to profound hearing loss. Available in up to five skin and hair tones, the Boost Ultra hearing aid connects directly to your Apple device or the latest Android phone to stream music and calls to both your ears. Controlling the Boost Ultra hearing aids is relatively easy thanks to the Beltone HearMax app that allows you to adjust and control your hearing aids even when you are on the move. Other features include:
Long battery life
Stream audio directly to hearing aids
Wind and background noise reduction
Automatic volume control
Feedback cancellation
Ear to ear synchronisation
Speech in noise recognition
Beltone hearing aid accessories
There are also several hearing aid accessories and apps designed to compliment Beltone hearing aids, such as:
Beltone myPAL Micro and myPAL Pro: A small microphone is worn by the person you want to listen to and the audio is streamed to your hearing aids.
Beltone TV Link 2: Streams audio to your hearing aids wirelessly from most audio devices.
Beltone Remote Control: Remote control with large push-buttons to adjust hearing aid settings.
Beltone Remote Control 2: Changes the volume of one or both hearing aids, adjust settings or switch between audio sources.
Beltone Phone Link 2: Hear phone calls in your hearing aids. The Beltone SmartRemote app and Phone Link 2 can also change your smartphone into a discreet remote control.
Sound Therapy app and Tinnitus Calmer app: Provides relief for tinnitus (ringing in the ears) by masking sounds.
How much does a Beltone hearing aid cost?
Beltone hearing aid prices aren't published online, but its range of hearing aids cost around the same as other hearing aids that offer similar levels of technology and features. Ask your hearing care professional for more details on Beltone prices.
If you are concerned about your hearing or think you may benefit from wearing hearing aids, then schedule a hearing evaluation with a hearing care professional who will be able to help you find the right hearing aid for you.
With you on your journey to better hearing.
It's time to finally treat your hearing loss. Sign up for a free consultation with a licensed hearing care professional today to determine if you have hearing loss. It's the start of your journey towards better hearing.
EarPros benefits:
it's 100% risk free.
best partner with more than 1.000 stores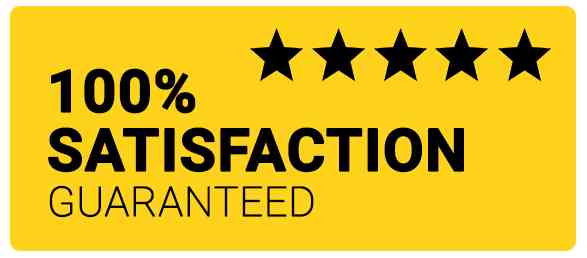 Thank you for submitting your request
We will get in touch with you as soon as possible.