Bernafon has been making high-quality hearing aids for more than 70 years. Based in Bern, Switzerland, Bernafon now has 20 subsidiaries and a presence in 70 countries. It also provides fitting software, apps and a range of connectivity devices.
As an independent business unit of Demant, which makes Bernafon hearing aids, the company makes best use of Demant's extensive R&D facilities. Bernafon hearing devices are designed to provide clear, natural sound and help wearers optimise speech understanding in challenging environments.
Bernafon hearing aids offer cutting-edge technology, ergonomic and discreet designs and a range of different shapes and colours. You'll be able to find a set of hearing aids that suit your preferences and exact needs.
Bernafon hearing aid models
Bernafon hearing aids come in seven performance categories and provide excellent value for money, with features and prices to suit all budgets. The hearing devices have contemporary and inconspicuous designs which offer natural sound quality while reducing acoustic feedback.
Bernafon has three types of hearing aid for you to choose from.
BTE hearing aids: made to sit comfortably behind the ear, these powerful devices are available for people with mild to profound hearing loss. A transparent tube connects a plastic case to a customised ear mould which sits inside the outer ear.
ITE hearing aids: In the ear hearing aids fit in the ear canal and are the most discreet available. Suitable for those with mild to severe hearing loss, they are custom moulded to fit your ear, ensuring they are comfortable and inconspicuous.
RITE hearing aids: receiver in the ear solutions take the best of BTEs and ITEs and combine them into a solution that provides power and subtlety.
Bernafon hearing aid reviews
Bernafon has created a broad range of hearing instruments for people with mild to profound hearing loss. Choose from the entry-level Bernafon Carista 3 Nano Rite to the mid-range Bernafon Acriva hearing aids and the high-performance Bernafon Leox 7 SP UP power aid.
Using the latest technology, Bernafon's hearing aids enhance your hearing and interact with other devices with wireless connectivity, making your life easier.
Zerena
The Bernafon Zerena 
Costco
 range amplifies sound to enhance speech and hearing in busy environments. Their excellent sound quality, ease of use and comfortable style will impress music lovers. Great for active wearers, they also provide excellent sound quality.
Saphira
A very affordable range, the Saphira uses the latest technology to provide adaptive noise reduction. With specific wind-noise reduction capabilities, Saphira hearing aids stop noise disruption caused by wind. They also use Bluetooth to connect wirelessly to other devices.
Viron
If you're a music lover, the Viron range is the one for you. Premium technology makes this Bernafon's first True Environment Processing hearing aid. It improves speech understanding, reduces listening effort and enhances musical experiences. Viron hearing aids provide an experience as close to reality as you can get.
Nevara
An entry-level hearing aid range for mild to severe hearing loss, the Nevara offers ChannelFree technology and background noise reduction. Comfortable and easy to use, binaural coordination links the hearing aids so you can change the volume and settings seamlessly.
Juna
The features and accessories of the Juna range put it firmly in the high-end category. Perfect for those who live an energetic lifestyle, the noise reduction feature gives a better hearing experience as it compresses non-speech sounds. Their natural sound and quality will impress you.
Leox
The Leox is a range for those with severe to profound hearing loss. It has exceptional amplification power to provide sounds perception that's as close to reality as you can get. Powered by the world's first True Environment Processing technology, it offers exceptional flexibility and comes with the latest wireless technology.
Accessories
Bernafon provides a range of accessories for your hearing aids. From day-to-day items such as Bernafon batteries and cleaning materials to technology-powered devices that connect you to the world.
Sound Clip A: hands-free streaming from your phone and other Bluetooth devices.
TV-A: a TV adaptor that streams superior quality sound directly to your Viron, Leox or Zerena hearing aids.
RC-A remote control: allows you to adjust volume and programs discretely.
Easy Control-A app offers multi-functionality for maximum convenience.
Hearing aid prices
Hearing aid prices depend on several factors, including technology, model and features. A single hearing aid can cost between $2,300 for an entry-level model to $9,000 for a premium aid. On average, a set will cost you $7,000.
With you on your journey to better hearing.
It's time to finally treat your hearing loss. Sign up for a free consultation with a licensed hearing care professional today to determine if you have hearing loss. It's the start of your journey towards better hearing.
EarPros benefits:
it's 100% risk free.
best partner with more than 1.000 stores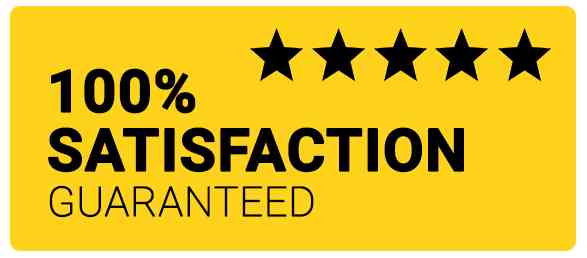 Thank you for submitting your request
We will get in touch with you as soon as possible.