Founded in 1957, Hansaton is a leading provider of hearing care solutions. It is a core brand of the Sonova Group, which makes Hansaton hearing aids. Sonova, originally based in Switzerland, was established in in 1947. The group has now expanded into 100 countries and employs more than 15,000 people.
Hansaton's hearing solutions are attractive and elegant. They support natural hearing with precise speech, localisation and optimisation functions. Hansaton has won many awards for its pioneering hearing systems, which combine cutting-edge hearing aid technology with innovative concepts.
Hansaton hearing aids
Almost one in six New Zealanders has some form of hearing loss, and around 15% of adults will be affected by tinnitus in their lifetime. If you need hearing aids, they should be customised to suit your needs and lifestyle. Hansaton offers modern and elegant hearing systems which discreetly enhance your hearing.
For those with mild to severe hearing loss, Hansaton's external receiver systems or receiver-in-canal (RIC) are small, high-performance aids. With a speaker that sits in the ear canal, they provide excellent speech clarity and sound quality.
Another option is a behind-the-ear (BTE) system which hooks over the ear and sits behind it. Powered by cutting-edge micro-electronics, these small, discreet powerhouses are also extremely comfortable to wear.
Hansaton's inconspicuous in-the-ear (ITE) systems are made using laser technology to fit your ear shape. The system and microphone are located in the ear or ear canal, making them virtually invisible. They provide a highly authentic hearing experience and have a long battery life.
Hansaton also has a power hearing system for those suffering from profound hearing loss. It provides the wearer with a natural hearing experience and excellent amplification, speech and sound quality.
Hansaton hearing aid reviews
Sound SHD hearing aids
The attractive modern design of the Sound SHD RIC hearing system complements these small and powerful hearing aids. Benefits include:
HearIntelligence hearing systems
IP68-certified with a protected plasma coated surface
Choice of eight colours
Improved sound quality and speech clarity
Simple and convenient to operate
Jam SHD hearing aids
The Jam SHD range are made to enhance your life with their excellent sound quality. They come in both ITE and ITE models and are built for comfort with the natural ear in mind.
HearIntelligence hearing systems
Pushbutton and rocker switches allow volume and programs to be adjusted separately
IP68- certified with a protected plasma coated surface
Choice of seven colours
Integrated telecoil improves sound quality when making phone calls
With a volume control that's straightforward to use, the ITE models are plasma coated for optimum protection and easy cleaning. These small, flesh-coloured aids are discreet and inconspicuous.
Excite hearing aids
Excite hearing systems are designed to fit the shape of your ear. Delicate and sophisticated, they are available in six colour combinations.
Excite wearers also benefit from Bluetooth 4.2 wireless technology. It turns your hearing aids into wireless headphones so you can use them hands-free with several devices, including phones and computers. Excite hearing systems come in both battery and rechargeable models.
Accessories
Hansaton offers two types of accessories. There is the equipment you'll need to keep your hearing aids in good working condition, such as batteries and cleaning materials. Hansaton also has a range of accessories to enhance your hearing experience and make life easier.
TV connector: connecting your TV and other audio devices to your hearing system is easy with one of Hansaton's TV connectors. They have a range of from up to 15m away.
PartnerMic: enhance a conversation with this remote microphone. Simply clip on to whoever you are talking to, and speech will automatically transmit to your hearing system from up to 25m away.
Remote control: Easily adjust the volume on your hearing system with this small, discreet remote control.
Stream phone app: control your hearing devices from your smartphone using this intuitive app.
Hansaton prices
The cost of hearing aids depends on their distinct features, technology and quality. Hansaton has models for every budget, from the entry-level Base m2 to the premium class Sound SHD 10. You can expect to pay between $2,300 and $5,400 per hearing aid. A high-end hearing can cost you up to $9,300. On average, you'll pay $7,000 per pair.
You may feel ready to find out whether you have hearing loss and the options available if you do. Book a free hearing aid consultation with licensed hearing care professionals today and find out about the difference hearing aids can make to your life.
With you on your journey to better hearing.
It's time to finally treat your hearing loss. Sign up for a free consultation with a licensed hearing care professional today to determine if you have hearing loss. It's the start of your journey towards better hearing.
EarPros benefits:
it's 100% risk free.
best partner with more than 1.000 stores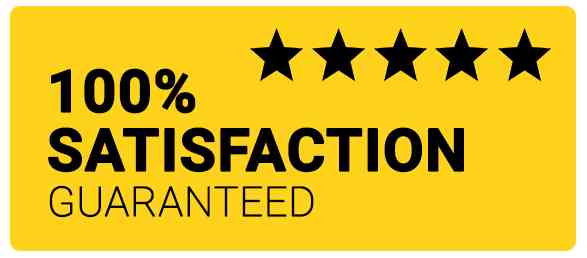 Thank you for submitting your request
We will get in touch with you as soon as possible.