The American retailer Costco is more likely to be associated with bulk-buy goods at discounted prices than hearing health. However, since it first introduced hearing aids to its stores in 1989, the warehouse giant's hearing healthcare network has grown considerably.
In 1992, Costco launched its own-brand Kirkland range which continues to be the value brand used across a wide selection of Costco products, from soft drinks, food and home goods to hearing aids. While Costco's Kirkland signature hearing aids utilise some of the most advanced hearing aid technology in their devices, they are available at a much lower price than most of the company's standard premium hearing aids.
Kirkland hearing aid reviews
As the Kirkland Signature hearing aids are so successful and generate great sales, hearing aid manufacturers compete to secure the contract to manufacture the devices under the Kirkland Signature brand. Costco's Kirkland Signature 9.0 hearing aid is produced by Sonova International, the parent company of the Phonak hearing aid brand. Sonova has successfully created a reliable and durable hearing aid that builds on the previous Kirkland Signature 8.0 hearing aid technology to deliver reliable sound quality, powerful performance and comfort in a sleek, modern device.
Using the wireless Sonova Sword chip platform to create a hearing aid that is Bluetooth-enabled for wireless audio streaming, this receiver-in-ear (RIE) hearing aids combine convenience and seamless listening in one device.
Kirkland Signature hearing aids
The Kirkland Signature 9.0 is a reliable receiver-in-ear (RIC) hearing aid that builds on the Kirkland Signature 8.0 hearing aid technology and offers first-class technology combined with a modern style and powerful performance to deliver discreet, natural and comfortable listening experience.
Features and Accessories
The Kirkland Signature hearing aid range offers a variety of innovative features and accessories to improve your hearing,  Accompanied by the Kirkland Signature Choice for iPhone, the Kirkland hearing aid app, users can control and personalize most aspects of their hearing experience. Whether it is remotely adjusting hearing aid settings or customising your preferences, you can do this on the go and without having to take your hearing aids out of your ears.
Features
4 receiver power levels
20 fine-tuning channels, 9 automatic programs and 3 manual programs
Binaural signal processing and binaural beamforming
Direct connectivity to most Bluetooth-enabled devices enabling seamless audio streaming to both hearing aids
Built-in microphones to allow for hands-free phone calls
Premium-level classification of environmental sounds and streamed media
Third-generation enhanced automatic operating system
Accessories
TV Connector streams TV audio directly to both hearing aids
PartnerMic is a wireless microphone that clips onto the clothing of the person speaking to enhance their voice, even at a distance
Remote control featuring large, easy-to-use buttons to adjust hearing aid settings
Advantages
Easy to use
Lower price than other comparable brands
Wireless Bluetooth connectivity and streaming
Hands-free calls in stereo
Adjust hearing aid settings from your smartphone
Features My Voice own voice processing technology
Disadvantages
Features such as rechargeability, remote programming and tinnitus management may be removed from Costco models by the manufacturer
It can take several months, even years, for the latest hearing aid features and technology to reach Costco models
Devices may be locked and only adjustable by one specific hearing aid clinic
May not be suitable for people with a complex hearing issue such as asymmetrical or unilateral hearing loss
If you are looking for a hearing aid that combines good-quality hearing and great value, then the Kirkland Signature range could be a good fit for you. Schedule a consultation with your hearing care professional to find out more.
With you on your journey to better hearing.
It's time to finally treat your hearing loss. Sign up for a free consultation with a licensed hearing care professional today to determine if you have hearing loss. It's the start of your journey towards better hearing.
EarPros benefits:
it's 100% risk free.
best partner with more than 1.000 stores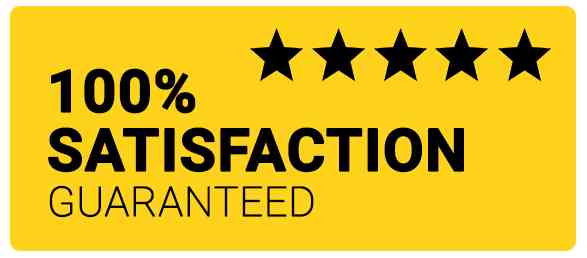 Thank you for submitting your request
We will get in touch with you as soon as possible.