The Sivantos Group manufactures Signia hearing aids. Formerly part of Siemens, Sivantos became an independent company in January 2015, replacing existing Siemens hearing aids with Signia models. Like Siemens hearing aids, Signia hearing aids are high-quality devices boasting a wide range of features and options. Today, Signia hearing aids are sold in over a hundred countries.
Signia Hearing Aid Features
A significant feature of Signia hearing aids is the company's proprietary Own Voice Processing. People often have difficulty adjusting to how their own voices sound when heard through hearing aids. This distortion can interfere with how readily the wearer adopts and uses hearing aids. Own Voice Processing makes the hearing aid wearer's voice sound more natural while reproducing other people's voices clearly. 
Signia hearing aids also feature options such as StreamLive TV, a service that can stream to multiple hearing aid wearers at once, while allowing users to control audio volume through the company's MyControl app. A related feature, StreamLine Mic, makes it possible to stream sound from speakers as far away as 65 feet, as well as connecting hearing aids to smartphones, tablets, and computers through Bluetooth.
Siemens hearing aids were among the first devices to use binaural processing, streaming information between paired hearing aids to improve sound quality. Signia hearing aids continue to use the Ultra HD e2e binaural processing system pioneered by Siemens.
Signia Hearing Aid Reviews
Motion Charge & Go Nx
A small, easily-concealed behind-the-ear hearing aid, the Signia Motion Charge & Go Nx is one of Signia's high-end products, with 48 channels and six customizable programs. Own Voice Processing reduces auditory occlusion and provides high-quality sound.
A rechargeable lithium-ion battery gives the Motion Charge & Go Nx enough power for a full day, even when streaming audio, and hearing aid settings can be adjusted on the go using the Signia app. As a convenient extra, wearers who tire of their hearing aid color choices can have hearing care professionals exchange the Motion Charge & Go's housing.
The Insio ITC
The Insio ITC is an in-the-canal hearing aid. Despite its small size, the Insio features an advanced speech function that singles out who you are listening to and filters out background noise and voices. The hearing aid also uses eWindScreen technology to reduce wind noise during outdoor conversations.
A wax guard protects the hearing aid from earwax damage, while a tiny vent ensures you still get ventilation to the ear. Audio streaming is easy using the smartphone easyTEK app. 
The Pure 312X
A receiver-in-canal hearing aid, the
Pure 312X
offers app-controlled audio streaming from phones, televisions, and music players. Dynamic Soundscape Processing provides natural sound and speech in all environments, aided by acoustic-motion sensors that evaluate how your movement affects your hearing.  
Signia Hearing Aid Pros and Cons
Signia hearing aids come with a variety of advantages, including access to the MyHearing app that allows hearing health professionals remote access to your hearing aids to help customize settings. Signia hearing aids also come with tinnitus solutions, allowing you to play a range of white noise or ocean sounds at varying volumes.
The main disadvantage of Signia hearing aids is the price. Expect to pay anywhere from $1,299 to $2,300 per hearing aid, depending on model, style, and features.
Signia Hearing Aid Prices
Motion Charge and Go Nx:  $1,900 to $1,195 per ear
Insio ITC: $1,299 to $2,299 per ear
Pure 312X: $1,195 to $1,904 per ear
With you on your journey to better hearing.
It's time to finally treat your hearing loss. Sign up for a free consultation with a licensed hearing care professional today to determine if you have hearing loss. It's the start of your journey towards better hearing.
EarPros benefits:
it's 100% risk free.
best partner with more than 1.000 stores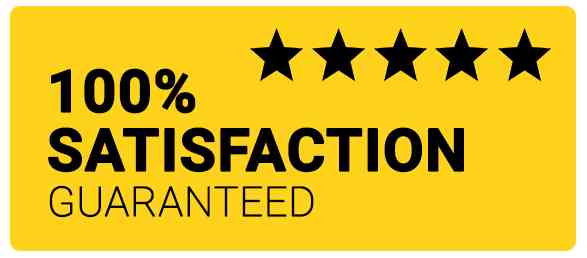 Thank you for submitting your request
We will get in touch with you as soon as possible.
Models
Model Type
Completely-in-canal (CIC)
Batteries
Rechargeable (Lithium-ion)
Battery Size 312,
Rechargeable (Lithium-ion)
Battery Size 13,
Rechargeable (Lithium-ion)
Android / iOS compatibility
iOS and Android*
Compatibility
iOS and Android*
Compatibility
iOS and Android* Compability
*Android connectivity requires an external streamer
Prices can be subject to discounts