All Widex hearing aids have the same basic mechanism that allows them to work. The three-part system consists of a microphone, an amplifier, and a speaker.
Sound is detected by the microphone and converted into a digital signal. This digital signal is then amplified by the amplifier before it's sent to the speaker. The speaker will produce the digital signal as sound throughout the ear allowing the wearer to hear.
Every Widex hearing aid comes with different features, but this is how hearing aid wearers detect sound.
Before you start looking at Widex hearing aid costs, it's important to look into the different types of hearing loss. Not every hearing aid is suitable for everyone.
Make sure you schedule a hearing test with a licensed hearing care specialist through EarPros before you start browsing Widex hearing aid reviews.
Conductive hearing loss is the most common type of hearing loss. For most people, this is temporary because it's chiefly caused by ear infections, an excessive amount of earwax, or a buildup of fluid.
Doctors can treat many of the causes of conductive hearing loss through antibiotics and surgery.
Sensorineural Hearing Loss
Sensorineural hearing loss is caused mainly by age, genetics, and excessive noise exposure. Unfortunately, this type of hearing loss is nearly always permanent, and there's no treatment available for it.
Instead, people living with sensorineural hearing loss turn to hearing aids to alleviate their hearing loss.
Mixed hearing loss varies in terms of its severity because it's made up of both sensorineural and conductive hearing loss. Depending on the severity, your doctor may be able to treat it.
However, some permanent hearing loss is common, and so sufferers have often been prescribed hearing aids.
Single-sided Hearing Loss
Single-sided hearing loss can take the form of hearing loss in a single ear or different levels of hearing loss in both ears. There are special Widex hearing aids for those with single-sided hearing loss.
These hearing aids will transmit sound from one ear to the other for a more natural hearing experience.
Sufferers of tinnitus have to endure a perpetual chirping, buzzing, or ringing in their ears. For some, this is merely an annoyance, but for others, it's a serious blow to their quality of life.
Tinnitus happens for many reasons, but the most common reason is prolonged exposure to loud noises. Sound therapy has come a long way, however, and can now effectively alleviate the symptoms. Plus, many modern hearing aids come with tinnitus masking features.
Widex Hearing Aids: Pros and Cons
Let's take a look at the pros and cons of these hearing aids.
Pros
Completely water-resistant
Widex hearing aids prices are average for the industry
Full control via your smartphone
The company has more than 60 years' worth of experience
Free no-obligation trial
Cons
No Widex hearing aids price list on the website
Cannot be bought directly from Widex
Warranty depends on the model
Widex manufactures a whole range of different models. Here is a full Widex hearing aids review for its three major product lines to give you a sense of the features each model provides.
Widex hearing aids reviews are praising the latest hearing aids from this manufacturer. Released in 2020, the MOMENT range includes brand-new technologies to produce the purest, most natural sounds. The ZeroDelay and PureSound technologies offer a crystal clear listening experience with no delay.
Full smartphone connectivity is available on both Android and iOS. From here, you can access the SoundSense Learn app, which allows you to set your listening goals and the environments you spend the most time in.
Choose the sound profiles you like best, and your hearing aids will use machine learning to control your experience in real-time.
From your smartphone, you can control your hearing aids whether you're streaming, in a busy environment, or enjoying a quiet coffee with a friend.
If you're looking for a lower Widex hearing aids cost without compromising on your listening experience, the slightly older EVOKE range includes many of the same features as the MOMENT hearing aid.
EVOKE includes full Bluetooth hearing aid connectivity and embraces the benefits of machine learning for more comfort.
All EVOKE hearing aids learn as they listen, and they are equipped to deal with even the most challenging environments.
Finally, there is the Widex BEYOND product range of hearing aid. This was the first Made-For-iPhone hearing aid produced by Widex.
Like the MOMENT and EVOKE hearing aids, these are fully compatible with all Widex DEX devices. They are completely Bluetooth compatible and are designed for streaming audio.
Although they are made for the iPhone, they are still compatible with non-Apple devices.
The BEYOND app enables you to control your hearing aids from your smartphone. You can change sound equalization, directional focus, streaming, and the volume of your hearing aids.
Types of Hearing Aids
There are multiple styles of hearing aid to take into account. Whether you're looking for a near-invisible Completely-in-Canal (CIC) hearing aid or a more powerful Behind-the-Ear (BTE) hearing aid, it largely depends on your preferences and your level of hearing loss.
Here are the differences between the two major types of Widex hearing aid styles.
Hearing Aids that Fit Behind the Ear
Designed for moderate to severe hearing loss
Personalize the color
More powerful sound amplification
Easy to control remotely
Hearing Aids that Fit In the Ear
Designed for mild to moderate hearing loss
Customized to fit inside your ear
Discreet and almost impossible to see
Easier to manage
Hearing aid accessories
Whenever you consider a Widex hearing aid price, it typically won't include accessories. Many accessories dramatically improve quality of life, convenience, and comfort.
Here is a selection of accessories compatible with Widex's modern line of hearing aids.
COM-DEX
This neck-worn streamer transmits a high-quality media streaming experience from any Bluetooth device to your hearing aids.
UNI-DEX
UNI-DEX is the older version of the COM-DEX. Unlike the COM-DEX, it requires a wired cable that plugs into your mobile device.
The difference is a single one-hour charge delivers 40 hours of uninterrupted media streaming. This is ideal if you don't have a Bluetooth-enabled device.
CALL-DEX
Make mobile calls easy to understand with the CALL-DEX connector. This streams the content of your calls directly into your hearing aids. It's compatible with both mobile devices and landlines.
TV PLAY
TV PLAY streams television audio into your hearing aids. With minimal cables, you can easily connect your hearing aids to the TV.
Control the volume directly from your hearing aids, so both you and family members can watch at the right volume for them.
What makes Widex hearing aids unique?
These are some of the exclusive features that contribute to a premium listening experience with Widex.
Sound profiles
Machine learning
Automatically adaptable hearing aids
MOMENT smartphone app
Ultrafast transmission
Hearing Aids FAQs
We answer some of the most common questions customers have about Starkey hearing aids.
How Do I Know Which Hearing Aid Will be Best ?
Schedule a consultation with a licensed hearing care provider through EarPros. You will be able to discuss your needs, your lifestyle, and your budget.
Will I Need Hearing Aids for Both Ears?
It depends on your level of hearing loss and the type of hearing loss. Not everyone needs a hearing aid for both ears.
How Much Do Hearing Aids Cost?
Widex reviews praise the manufacturer for its reasonable prices. Costs range from $1,400 to $3,500 per ear.
Is there a Warranty or Guarantee?
Warranty lengths vary depending on the model. They range from one year to three years. Extended warranties may be purchased for between $75 and $150. These warranty lengths are shorter than those offered by other manufacturers.
Where Can I Buy a Hearing Aid?
Unfortunately, prices for hearing aids are not available via Widex's website. The easiest way to purchase a hearing aid from Widex is to contact EarPros.
EarPros can schedule you a free hearing test, and you will then be able to purchase a Widex hearing device via a licensed audiologist.
Why Choose Widex Hearing Aids
Are you looking for a hearing aid that automatically adapts to your hearing needs?
Using the power of machine learning, hearing aids from Widex learn as they listen. For a hearing experience customized to you, these are some of the most responsive, innovative hearing aids on the market today.
If you want to learn more, schedule a free consultation with EarPros and start your journey to a better listening experience.
With you on your journey to better hearing.
It's time to finally treat your hearing loss. Sign up for a free consultation with a licensed hearing care professional today to determine if you have hearing loss. It's the start of your journey towards better hearing.
EarPros benefits:
it's 100% risk free.
best partner with more than 1.000 stores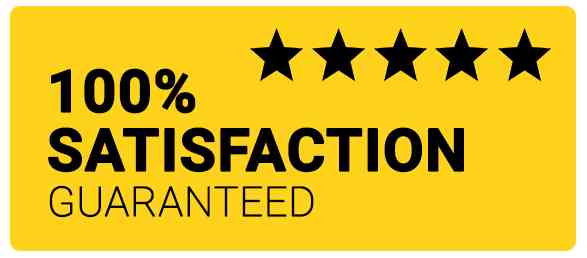 Thank you for submitting your request
We will get in touch with you as soon as possible.