Hearing aids are an important investment in your hearing health and can significantly transform your quality of life. Depending on the severity and type of hearing loss you have, there is an abundance of hearing aid models available, which vary in size, design, color, shape, and features. While most hearing aid brands will improve hearing, some brands offer additional features such as Bluetooth or the ability to drown out background noise.
There is no 'best' hearing aid brand on the market, as it comes down to a matter of comfort and preference. Each hearing aid brand varies slightly, but all strive to improve your hearing and your experience of wearing and using hearing aids. However, some hearing aid brands have become renowned for not only providing high-quality devices but also for being involved in hearing aid research, continuously improving designs, and developing features that adopt the very latest technology.
There are 10 major hearing aid brands on the market:
Originally founded in 1976 as Price Club
Provides hearing aids at discounted prices
Available from Costco hearing centers across the US and online
Costco was originally founded in 1976 as Price Club. As of 2019, it became the largest private provider of hearing aids in the US, thanks to its low-cost devices, particularly its Kirkland Signature range. Costco hearing aids may not be packed with features, but if you simply require a basic hearing aid with no frills at a low price, the Costco range could be the ideal solution. While the main selling point of Costco's hearing aid range is the low price, customers can also take advantage of free hearing tests, free hearing aid cleanings, and follow-up appointments and check-ups.
Originally founded in 1948 as Dahlberg Inc
Headquarters in Canada and the US
Created GENIUS noise reduction, directional programming and speech recognition technology
The Miracle-Ear brand began in 1948 and is one of the oldest and best known direct-to-consumer hearing aid brands on the market today. The company initially launched with just one hearing aid model, created by Dahlberg Electronics. The 1950s then saw the company incorporate transistor technology into its hearing aids which were considered state-of-the-art at the time. By the early 2000s, all Miracle-Ear hearing aid products were digital and the brand has since developed GENIUS noise reduction, speech recognition technology, and integrated smartphone app functionality. Now owned by Amplifon, a worldwide hearing aid distributor, Miracle-Ear provides an extensive range of hearing aids, accessories, and customizable hearing solutions.
Established in Denmark in 1904
World's second-largest hearing aid manufacturer
Designs hearing aids to empower people with hearing loss
Oticon was launched in 1904 in Denmark and has grown to become one of the world's largest hearing aid manufacturers. The company continues to develop innovative hearing aid products through its research center for audiology. Oticon's extensive product range offers some of the most advanced hearing aids and hearing products on the market. In 2016, Oticon launched the Oticon Opn, the world's first Internet of Things (IoT) hearing aid which can communicate with a variety of connected devices such as smoke detectors and baby alarms. Oticon's BrainHearing is the brand's pioneering program that reduces listening effort in every type of noise setting while delivering greater speech understanding.
Launched in 1947
Swiss hearing aid manufacturer
One of the first to launch a range of lithium-ion rechargeable hearing aids
Since it was first established in 1947, Swiss hearing aid manufacturer Phonak has become one of the most popular and recognizable names in hearing aids. Supplying more than 100 countries, the brand is now owned by Sonova, which also owns the Unitron hearing aid brand. In 2004, Phonak launched Savia which utilized bionic systems. This was followed in 2006 by the incredibly discreet microPower which features the latest Canal Receiver Technology. Phonak's AutoSense OS technology automatically analyzes the sound environment, recognizes patterns, and even adapts to the surroundings with no effort required by the user. Meanwhile, the Audeo B hearing aid is one of the world's first hearing aids to be powered by a built-in lithium-ion rechargeable battery, delivering up to 24 hours of hearing on just one charge.
Founded in 1943
Based in Denmark
First to deliver Made-for-iPhone hearing aids
The ReSound hearing aid brand is based in Denmark and dates to 1943. Today it has grown to supply hearing solutions to more than 80 countries around the world. Owned by GN Nord Group which develops research and technology for advanced hearing devices, ReSound has become a leader in connectivity and smart hearing. ReSound has led several world firsts for the hearing aid market such as its Wide Dynamic Range Compression technology to improve sound processing and Digital Feedback Suppression to eliminate sound distortion. ReSound also introduced the first open-standard digital chip that provides a more flexible and natural listening experience.
Launched in 2016 as part of the Sivantos Group
Signia Xperience hearing aids are the world's first with acoustic-motion sensors
Created world's smallest hearing device
Signia is part of the Sivantos Group which also incorporates Siemens, one of the world's first manufacturers of hearing aids, and one of the first to incorporate Bluetooth into its devices. Signia utilized Siemens' innovative technologies, such as the binax system, to create its debut model, the primax, one of the most innovative hearing aids to date. The primax helps to reduce listening effort in any noise setting while also featuring tinnitus relief technology. This became the foundation for Signia's later Silk Nx range, which is one of the world's smallest hearing devices. Signia's range of hearing aids has been developed to identify speech and reduce background noise.
Launched in 1967 in Minnesota, US
First manufacturer to launch in-the-canal (ITC) hearing aids and custom, digital and fully programmable invisible hearing aids
Extensive range of invisible, wireless and digital hearing aids
Starkey was founded in the 1960s, and as Starkey Hearing Technologies, the brand now also owns Audibel and NuEar and supplies more than 100 markets around the world. The first hearing aid manufacturer to introduce In-The-Canal (ITC) hearing aids, Starkey offers an extensive range of invisible, wireless, and digital hearing aids to meet most types of hearing loss, comfort needs, and cosmetic preferences. Starkey's most advanced wireless hearing aid is the 3 Series, which enables users to benefit from clear and natural phone conversations and enhances the experience of listening to music or watching TV. Starkey has also developed a smart hearing aid that uses sensors and artificial intelligence (AI) to monitor physical activity and cognitive health.
Formed in 1956 in Denmark
Stylish and discreet natural sounding hearing aids
Industry leader in tinnitus management
Since its launch in 1956, the Widex hearing aid brand has become renowned for creating a range of innovative hearing aids. Widex was responsible for creating the first hearing aid specifically designed for babies and the first-ever superpower receiver-in-the-ear hearing aid. The Danish manufacturer focuses on delivering innovative and high-quality hearing aids, which has included the world's first fully digital hearing aid. The brand has become a leader in tinnitus management, incorporating its Zen tinnitus management system into its product range. Supplying more than 100 countries across the world, Widex's hearing aids offer a natural hearing experience, using digital technology to capture and analyze sounds.
Founded in 1940
Headquartered in Glenview, Illinois
Extensive product line that offers multiple advanced features and small devices
Beltone is a global hearing aid brand that was originally formed in 1940. It is now part of the Denmark-based GN Group, and its range of hearing aids and accessories are sold in more than 40 countries. Beltone has won several awards for its hearing aid products and its extensive product range serves people with all types of hearing loss. Beltone has been able to utilize its parent company's global reach, innovation, and leadership in Made-for-iPhone hearing aids to create its product range. The brand's latest flagship hearing aid is the Amaze which is based on an advanced chip platform that offers extended frequency bandwidth and 100% faster processing and 100% more memory.
Founded in 1964
Based in Canada with US headquarters in Minnesota
First Canadian manufacturer of hearing aid technology
The Unitron brand has been developing hearing aids for more than 50 years and today is part of the Sonova Group, who also owns the well-known Phonak hearing aid brand. Unitron supplies hearing aids to more than 70 countries and its extensive range includes the Moxi Now, which is the world's smallest wireless Receiver-in-Canal (RIC) hearing aid. The brand's assortment of nearly 20 hearing aid products and an extensive choice of accessories is divided into five technology levels to provide hearing aids to suit a wide range of budgets and hearing needs.
The best hearing aid brand and hearing aid model for you should match your lifestyle, cosmetic preferences, and of course, your specific type of hearing loss. To find the right hearing aid for you, schedule a consultation with your hearing care professional, and start looking forward to good hearing health.
With you on your journey to better hearing.
It's time to finally treat your hearing loss. Sign up for a free consultation with a licensed hearing care professional today to determine if you have hearing loss. It's the start of your journey towards better hearing.
EarPros benefits:
It's 100% risk free
Best partner with more than 1.000 stores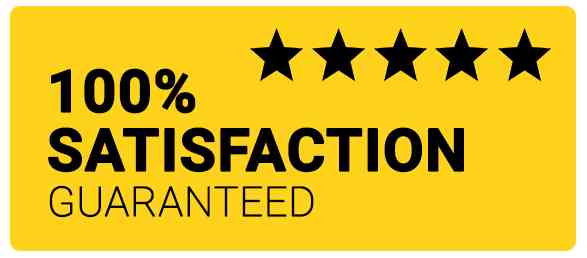 Thank you for submitting your request
We will get in touch with you as soon as possible.