ReSound is a Danish hearing aid manufacturer that was created more than 70 years ago. Today, it supplies hearing solutions to more than 80 countries and is owned by GN Nord Group, which provides research and technological resources for the development of advanced hearing devices. In 2014, ReSound created the LiNX family of hearing aids for mild to severe hearing loss.
ReSound has been responsible for several firsts for the hearing aid market. These include ReSound's Wide Dynamic Range Compression technology to improve sound processing and Digital Feedback Suppression to eliminate sound distortion. ReSound also introduced the first open-standard digital chip that provides a more flexible and natural listening experience. 
Since ReSound launched its LiNX hearing aid, it continued to develop the range, introducing the LiNX2 in 2015 and the LiNX 3D in 2017. Each advance brought improved performance. In 2018, the company introduced its LiNX Quattro hearing aid, and with 100% more speed and 30% more processing power, the ReSound LiNX Quattro quickly set itself apart. The ReSound LiNX Quattro delivers a clearer and more natural sound, improved wireless system, and rechargeable lithium-ion technology combined with Quick Charge functionality.
How much does the ReSound LiNX Quattro cost?
ReSound hearing aids are generally more reasonably priced than other hearing aid brands. However, this price can increase significantly if you opt for one of its top-end models. When it comes to the ReSound LiNX Quattro price it can vary considerably depending on where you purchase from and which model you choose. However, you can expect to pay upwards from $1,899. Speak to your hearing care professional for more details on LiNX Quattro prices.
ReSound LiNX Quattro reviews
The LiNX Quattro is ReSound's flagship hearing aid model that improves upon their best selling LiNX 3D and is available in three fitting styles:
Receiver-in-ear (RIE)
Behind-the-ear (BTE)
Custom-made completely-in-canal (CIC) hearing aid to fit your ear and hearing requirements
ReSound LiNX Quattro 7 Vs 9
There are two key models in the LiNX Quattro range, the LiNX Quattro 9 which is the range's premium model, and the LiNX Quattro 7 which is the next model down. While the LiNX Quattro 9 has features you can find in the other LiNX models, features unique to the 9 include:
Binaural Directionality III
Spatial Sense
Adjustable directional mix
Autoscope Adaptive Directionality
Binaural Environmental Optimizer II
The LiNX Quattro 7 offers better technology than the Quattro 5 such as 12 channels, Noise Tracker II, Expansion, Wind Guard, and Low-Frequency Boost. It also includes features not available in the Resound LiNX Quattro 9, such as:
14 channels
Binaural Directionality
Synchronized Soft Switching
Multiscope Adaptive Directionality
Environmental Optimiser
Accessories
ReSound offers a range of wireless hearing aid accessories to accompany and enhance the LiNX Quattro. These include:
ReSound Multi-mic: To enhance the sounds and speech you want to hear, even in noisy environments
ReSound Phone Clip+: For crystal-clear phone calls, muting background noise and streaming audio from your phone
ReSound TV Streamer 2: Stream stereo sound from your music system, computer or TV directly to your hearing aids
ReSound Remote Controls: Mute or adjust the volume of your hearing aids or switch between programs
LiNX Quattro: Pros and Cons
The Linx Quattro offers direct streaming to both Android and iPhone and uses an iPhone app that's superior to many others. The devices come with Lithium-ion rechargeable battery options and a portable charging unit and give users an extended frequency bandwidth and improved hearing performance across both ears.
However, there have been relatively minor performance improvements such as the LiNX2 range since the product was launched. App updates have been slow to be released, which can cause the app to stop working following an IOS update.
To find out whether you could benefit from wearing hearing aids or if you have any concerns about your hearing, schedule a consultation with a hearing care professional.
With you on your journey to better hearing.
It's time to finally treat your hearing loss. Sign up for a free consultation with a licensed hearing care professional today to determine if you have hearing loss. It's the start of your journey towards better hearing.
EarPros benefits:
it's 100% risk free.
best partner with more than 1.000 stores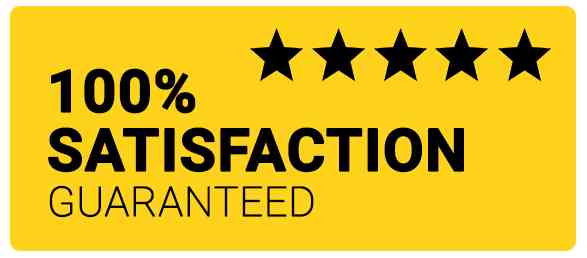 Thank you for submitting your request
We will get in touch with you as soon as possible.