Unitron is a hearing aid manufacturer with more than 50 years of experience in the medical hearing technology industry. It is a leading brand of the Sonova Group, which also owns the Phonak hearing aid brand. Unitron operates in more than 70 countries, with a particularly strong presence in both the North American and European hearing aid markets.
Unitron products are split into five levels of technology which has seen the brand develop a reputation for hearing aid devices to suit a range of hearing needs and budgets. The brand strives to offer its customers a natural hearing experience and speech clarity in noisy environments. With almost 20 hearing aid products and a wide range of accessories to accompany its devices, Unitron offers a wide selection of hearing aid styles and technologies with a focus on ensuring the user experience is as easy and stress-free as possible.
Unitron hearing aid accessories
Unitron has invested heavily in creating an extensive range of apps and accessories to complement their hearing aids. The Unitron accessory range includes:
Charging stations for lithium-ion batteries: These charging stations come with an optional secondary power pack for overnight charges when you cannot access a power outlet.
Rechargeable kit: Converts all Moxi All, Moxi Fit, or Stride M Unitron hearing aids into rechargeable hearing aids while also enabling you to swap in zinc-air batteries for continuous listening.
Remote Plus: This smartphone app is designed for Moxi All hearing aids and allows users to adjust programs, change volume, and the balance of their hearing aids.
Remote control 2: Gives you more control over your listening while discreetly changing volume and switching programs.
TV Connector: Enables you to connect your hearing aids wirelessly to your TV to stream audio from your favorite TV shows without needing to wear a streamer.
uControl 2.0 app: Lets you adjust your hearing aids from your smartphone.
uStream: You can enjoy stereo sound through discreet wireless connectivity to your devices such as your smartphone and TV.
uDirect 3: Hands-free accessory enables you to stream audio. The uDirect 2 has an optional microphone that you can attach to your collar to enable you to hear clear phone conversations.
uMic: A personal wireless microphone that lets you hear other people more easily in noisy settings. Use the lanyard loop or built-in clip and wirelessly send audio to your hearing aids using uDirect 2.
Unitron hearing aid reviews
Unitron's Moxi family of hearing aids are receiver-in-canal (RIC) hearing aids and offer all levels of technology. Depending on which level you choose, the Moxi range of hearing aids offer:
Bluetooth streaming
Log It All App (saves hearing aid sounds on your phone)
SoundCore technology and binaural processing
Two of the most popular Unitron Moxi hearing aids are:
Unitron Moxi Jump
The Moxi Jump hearing aid from Unitron comes in a choice of 10 colors with a built-in push-button that enables you to make changes to the hearing aid's settings and volume. It also has a rechargeable battery and a telecoil so you can easily hear phone conversations and stream audio by amplifying what sounds you want to hear instead of the ambient sounds you don't want to listen to. The hearing aid uses Sonova's Sword chip 3.0, the very latest wireless chip technology for advanced hearing aids.
The Moxi Jump R uses a rechargeable lithium-ion battery and is available in four key technology levels. All Jump R hearing aids utilize the brand's Discover Platform which allows the hearing aids to connect to Apple and Android smartphones.
Unitron Moxi Fit
The Moxi Fit hearing aid is available in a choice of 10 to 12 colors to match your hair and skin tone and comes with a built-in push button to enable you to control the hearing aid volume and other features such as Bluetooth connectivity and Telecoil, depending on which version of the Moxi Fit hearing aid you have. The Moxi Fit hearing aid enables you to choose from all three of Unitron's hearing aid platforms – Tempus, North, and Discover. Moxi Fit hearing aids use non-rechargeable 312 batteries and depending on the model you choose, there are three to four receiver power levels available. 
If you have noticed a change in your hearing or think you might benefit from a hearing aid, schedule a consultation with a hearing care professional.
With you on your journey to better hearing.
It's time to finally treat your hearing loss. Sign up for a free consultation with a licensed hearing care professional today to determine if you have hearing loss. It's the start of your journey towards better hearing.
EarPros benefits:
it's 100% risk free.
best partner with more than 1.000 stores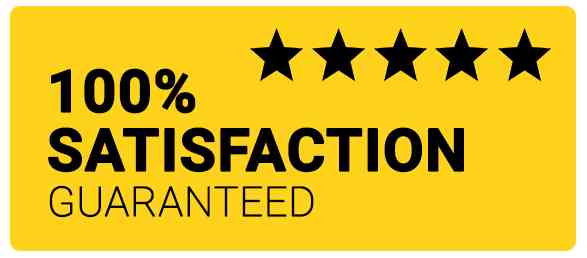 Thank you for submitting your request
We will get in touch with you as soon as possible.
Models
Batteries
Battery Size 10, 13, 312,
Rechargeable (Lithium-ion)
Battery Size 312, 13, 675,
Rechargeable (Lithium-ion)
Android / iOS compatibility
iOS and Android
Compatibility
iOS and Android
Compatibility
*Android connectivity requires an external streamer
Prices can be subject to discounts