If you hear buzzing, ringing, roaring, whistling, chirping, hissing or other unexplainable sounds in your ears, you likely have tinnitus. Informally known as ringing in the ears, the general definition of tinnitus is the perception of sound or noise in the ears without any obvious acoustic stimulation. 
15%
Tinnitus impacts about 10–15% of the population.
Tinnitus impacts about 10–15% of the population. Of those, about 20 million people struggle with chronic tinnitus that negatively impacts their lives, while 2 million people experience extremely debilitating symptoms. 
This fluctuation depends on various factors, such as stress levels, emotional well-being, anxiety, depression, cervical spine issues, and temporomandibular disorders, among others.
For many people, tinnitus isn't constant and may vary considerably from moment to moment.
Clinically, tinnitus is often classified by two types:
Subjective
By far the most common type, this involves the perception of sound heard only by the individual. Associated with both sensorineural and conductive hearing loss, this results from disruption or alteration of the auditory pathway. Somatic tinnitus (also called somatosensory tinnitus) is a subtype in which body movements such as clenching the jaw, turning the eyes, or applying pressure to the head and neck alters the frequency or intensity of the noise.
Objective
This type, which is extremely rare, involves actual noise coming from the ear canal, generated by structures near the ear. The noise may be loud enough for a hearing care professional to audibly notice when examining the patient. The noise occurs near the middle ear and usually involves vascular flow from blood vessels, resulting in an audible, often pulsating sound.
FAQs about tinnitus
What does tinnitus sound like?
How does tinnitus impact a person's daily life?
What causes tinnitus?
How is tinnitus diagnosed?
What are the treatment options for tinnitus?
Recent research breakthroughs
A groundbreaking study conducted at the University of Montreal uncovered insights regarding the conceptual theory known as central auditory gain and possible connection between tinnitus and hyperactivity in the brain and auditory pathways. When people with normal hearing wear earplugs, their hearing sensitivity increases, but when they wear noise generators, their sensitivity to sound decreases. This is the first study to show that gain adaptation occurs at the highest level of the auditory system, the cortex, with no observable changes in lower auditory pathway levels (e.g. inner ear, brainstem, and auditory nerve responses). Although additional studies are needed, these findings could represent a major step forward in developing new tinnitus treatment strategies.
The next step
To manage your tinnitus and lessen its impact on your life, start by getting a proper diagnosis, then work with a licensed hearing care professional to devise the best treatment options and coping strategies for your unique situation.
With you on your journey to better hearing.
It's time to finally treat your hearing loss. Sign up for a free consultation with a licensed hearing care professional today to determine if you have hearing loss. It's the start of your journey towards better hearing.
EarPros benefits:
It's 100% risk free
Best partner with more than 1.000 stores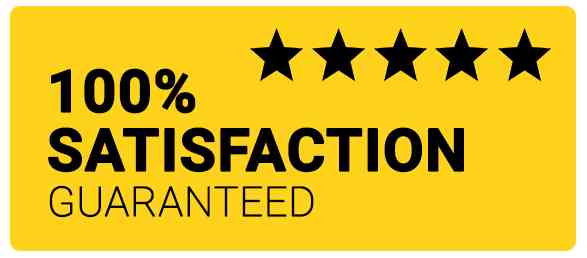 Thank you for submitting your request
We will get in touch with you as soon as possible.
Learn more about hearing loss