For almost 75 years, Bernafon has been creating hearing solutions for people with hearing loss. Based in Switzerland, Bernafon has grown rapidly over the decades to become one of the world's leading providers of hearing aids, supplying its products to more than 70 countries.
Bernafon has positioned itself at the forefront of hearing aid innovation which saw the company launch the hearing aid market's first digitally programmable hearing aid. It also pioneered ChannelFree technology which focuses on speech phonemes and adjusts them as required to deliver a cutting-edge approach to sound delivery.
In 1995, Bernafon became part of the Demant Group of hearing care providers and has been able to utilise the Group's combined research and technology resources to create its extensive range of hearing aids and accessories.
Bernafon Zerena hearing aid reviews
The Bernafon Zerena is a Made for iPhone Hearing aid designed to connect directly to iPhones and other Apple devices by using a low-energy 2.4 GHz Bluetooth technology for streaming any audio content directly to your ears. This device is available as a receiver-in-ear (RIE) and behind-the-ear (BTE) hearing aid and is the first of Bernafon's hearing aid models to utilise the brand's DECs technology. It comes with a convenient miniFit system and is available in a variety of styles and earpieces.
The Zerena has been designed to help hearing aid users enjoy what matters most to them. They will help you to follow conversations more easily, even in noisy environments, while also allowing you to connect with your phone to enjoy your favourite music and make and receive calls via your hearing aids.
Zerena performance
The Zerena is available in three technology levels: the Bernafon Zerena 5, which is the standard model in the range, the Bernafon Zerena 7, which has more features, and the Bernafon Zerena 9, which is the premium model in the range offering the highest level of technology. Bernafon later added the Zerena and Zerena 1 to the range which are more basic models.
There is also a rechargeable option in the range, the Bernafon Zerena miniRite, which provides a full day's worth of hearing after just one overnight charge. This is an extremely stylish and discreet RIE hearing aid designed for people with mild to profound hearing loss.
To find out which model and technology level would be most suitable for your type of hearing loss, speak to your hearing care professional who will be able to discuss your options with you and Bernafon Zerena prices.
Features
The Zerena offers a variety of features to help improve your hearing and enhance your experience of using aid. For example:
Adaptive Feedback Canceller: Cancels out feedback before it begins for uninterrupted hearing
Binaural Noise Manager: Reduces unwanted noise in each ear separately from each other
Continuous Environment Detection: Constantly monitoring and collecting data about your information which is relayed through DECS
DECS Dynamic Environment Control System: Enables your hearing aid's amplification to keep up with the sudden sound changes in your environment
EasyControl-A: An app you can download to your Bluetooth-connected devices for switching programmes, adjusting volume, accessing the hearing aid mute function or check the battery level
Rechargeability: Each Zerena miniRITE can be adapted to become a rechargeable hearing aid
Tinnitus SoundSupport: Provides relief from symptoms of tinnitus (ringing or buzzing in the ears)
Transient Noise Reduction: Controls any loud and unexpected sounds and provides more programming flexibility
Accessories
Bernafon has created a range of innovative accessories to complement its hearing devices, including the Zerena, for instance:
RC-A remote control: A hearing aid remote control that you can use to control the volume, access the mute function or switch between programmes control
TV-A adapter:· Allows you to directly stream audio from your TV to your hearing aids
SoundClip-A: Enables you to stream audio from Bluetooth devices, including phone calls, to both of your Zerena hearing aids
If you need a hearing aid, schedule a consultation with your hearing care professional to find out if the Bernafon Zerena is the right choice for your hearing needs and lifestyle.
With you on your journey to better hearing.
It's time to finally treat your hearing loss. Sign up for a free consultation with a licensed hearing care professional today to determine if you have hearing loss. It's the start of your journey towards better hearing.
EarPros benefits:
it's 100% risk free.
best partner with more than 1.000 stores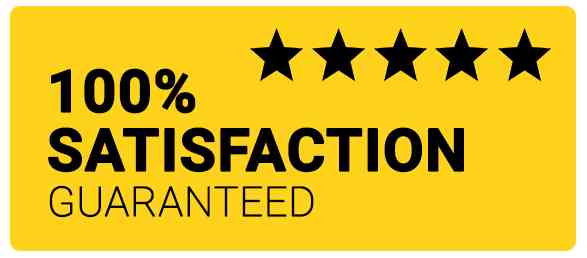 Thank you for submitting your request
We will get in touch with you as soon as possible.