Signia is a hearing aid brand renowned for creating quality hearing aids combined with state-of-the-art technology. The brand has become one of the world's largest manufacturers of hearing aids, products, and accessories.
 Signia provides a range of hearing aids that not only improve your hearing but also help to preserve the familiar sound of your own natural voice thanks to its innovative Own Voice Processing (OVP) technology. Signia's extensive range of hearing aids offers wireless Bluetooth streaming while also replicating the experience of natural hearing.
Signia Pure Charge&Go reviews
Signia created its Pure Charge&Go hearing aids on the back of its Signia Xperience platform. These small, sleek hearing aids provide wearers with clear sound even while on the move. As its name suggests, the Pure Charge&Go is a rechargeable hearing aid. As soon as you place the hearing aids in the accompanying inductive charger, the hearing aids start charging immediately. Once you are ready to use them, they will turn on automatically when you take them out of the charging unit. 
Pure Charge&Go is a receiver-in-canal (RIC) hearing aid that includes the world's first acoustic-motion sensors. This technology adapts to changes in your sound environment and detects when you are moving and automatically responds by delivering natural and personalised sound from any direction. Available in three performance levels, the Signia Pure Charge&Go 7nx offers the highest level of technology. The devices are suitable for anyone with hearing loss, whether they have mild to moderate or even severe to profound hearing loss. Its small design enables the hearing aid to sit discreetly behind your ears, while the incredibly soft-silicon click sleeves provide a secure and comfortable fit in your ear canal.
Features
Rechargeability: Uses lithium-ion rechargeable technology which provides 19 hours of battery life without any streaming. The battery can also last for up to five years before requiring replacement. Refer to your Signia Pure Charge&Go manual to find out more
Push-button control: Inbuilt push-button for easy onboard control
Wireless capabilities: Built-in Bluetooth enables the hearing aids to connect directly to an iPhone or Android device for streaming audio and phone calls to both hearing aids
Tinnitus Relief: Using Notch Therapy, the hearing aids can minimise tinnitus (ringing in the ears) symptoms.
Own Voice Processing (OVP): Processes the wearer's voice independently from all other sounds and voices making it sound as natural sounding as possible
myControl App: Allows you to personalise your hearing aids and change your hearing aid's settings remotely
3D Classifier: Delivers optimal hearing even when you are moving using myControl App's motion data to automatically adjust settings
Accessories
Click Sleeves: Super-soft silicone sleeves provide a quick and comfortable fit
miniPocket: A remote control for your hearing aid that is so small and discreet it can fit onto a keyring but still has all the power it needs to control your hearing aids
StreamLine TV: Allows you to directly stream your favourite films and TV shows to both your ears
StreamLine Mic: While it can perform as a personal microphone it also enables you to experience hands-free streaming of music and phone calls from any Bluetooth device
The Signia Pure Charge&Go price is dependent on which technology level you opt for and where you buy the hearing aids from. To find out more about the cost of the Pure Charge&Go hearing aid, speak to your hearing care professional.
Pros
Small and discreet design
Click sleeves provide a comfortable and immediate fit and avoids traditional fitting process
Use your smartphone or other Bluetooth devices to adjust your hearing aids
Rechargeable device
Only need to replace the battery after five years
Cons
People with sight or dexterity problems may struggle with small size
If you have concerns about your hearing or are interested in finding out whether the Pure Charge&Go hearing aid is right for you, schedule a consultation with your hearing care professional to find out more.
With you on your journey to better hearing.
It's time to finally treat your hearing loss. Sign up for a free consultation with a licensed hearing care professional today to determine if you have hearing loss. It's the start of your journey towards better hearing.
EarPros benefits:
it's 100% risk free.
best partner with more than 1.000 stores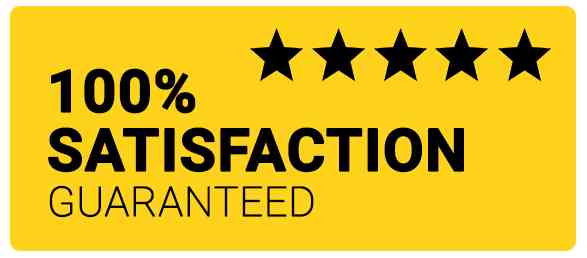 Thank you for submitting your request
We will get in touch with you as soon as possible.