If you are one of the 360 million people across the globe living with hearing loss, you may be considering buying hearing aids. Hearing aids are an important investment in not just your hearing health, but also for your overall quality of life. But if you have never worn hearing aids before and with so much choice available, the process can be a little overwhelming.
To help you cut through all the noise and confusion and make sure you know how to choose a hearing aid, here is a guide to buying a hearing aid.
Hearing test
A comprehensive hearing evaluation is the first step in assessing your hearing loss and finding an appropriate treatment that addresses your specific hearing issue. A hearing evaluation should include several types of hearing tests, a visual examination of your ears and ear canals, and an impression taken of your ear canal. Your hearing care professional should clearly explain your results to you so you understand the cause of your hearing loss, what type of hearing loss you have and how severe your hearing loss is.
Where to buy a hearing aid
When you are deciding where to buy a hearing aid, choose a reputable and well-established provider that offers a good range of hearing aid choices, styles, and price points. While your hearing care professional can advise you on the best hearing aid for you, remember that you are entitled to get a second option and this will ensure you choose the provider you feel most comfortable with. After all, this will be the start of a relationship that could last for many years.
Hearing aid styles
The style of hearing aid that's best for you is essentially determined by the severity of your hearing loss, comfort, your visual acuity, manual dexterity, and personal preferences. Discuss the options available with your hearing care professional and ask about the benefits and drawbacks of each type of hearing aid. You can choose from a larger behind-the-ear style of hearing or one that is almost invisible in the ear.
In-the-ear (ITE) hearing aids come in different sizes that fit in the ear. They are customized to your hearing needs and the size and shape of your ear canal.
Behind-the-ear (BTE) hearing aids are (sometimes larger) type of hearing aid. The hearing aid case, which houses the microphone, receiver, and processor, sits behind your ear and a wire or tube connects to an earmold or dome which fits in the ear canal.
Technology level
Once you have selected your style of hearing aid, you will need to choose the level of technology it contains. This is the key determining factor in the cost of your hearing aids. Most hearing aid manufacturers offer three levels of technology in their devices. The higher the level of technology the more options they will have for reducing background noise. Each level will help you with one-on-one conversations in quiet environments. But the more advanced hearing aids will reduce noise much more effectively.
Device Fitting
If you choose to buy custom-fit hearing aids, an impression will need to be taken of your ear. A customized shell will then be made. These casts are accurate in reproducing the shape of your ear. Your hearing aids must fit your ear comfortably, especially as you will be wearing them all day, every day. Make sure you talk to your hearing care professional if a customized earmold feels uncomfortable or whistles or moves around when you talk or eat.
Trial period
Hearing aids are an important investment in your hearing health, so aim to buy the hearing aid with the features that best meet your communication needs. But don't allow yourself to feel pressured into making a purchase decision. Most reputable hearing aid providers will offer a 30- to 60-day trial period that enables you to test out the hearing aids at home and in your regular environments. Some providers will require you to pay a small fee if you decide to return the devices.
Warranty
Your hearing care professional should provide you with a copy of the warranty documentation for your hearing aid and explain to you what is and isn't covered. You may also have the opportunity to buy an extended warranty that covers any hearing aid repairs.
Follow-up appointments
You must keep your follow-up appointments with your hearing care professional so they can make sure your hearing aids are working well for you. It's common to need adjustments to be made to hearing aids once you've begun to wear them for a while and experience a full spectrum of sounds again.
While it does take time to adapt to wearing aids, your brain will soon get used to the new sounds. In no time at all, you can look forward to a happier, healthier, and more fulfilled life.
With you on your journey to better hearing.
It's time to finally treat your hearing loss. Sign up for a free consultation with a licensed hearing care professional today to determine if you have hearing loss. It's the start of your journey towards better hearing.
EarPros benefits:
it's 100% risk free.
best partner with more than 1.000 stores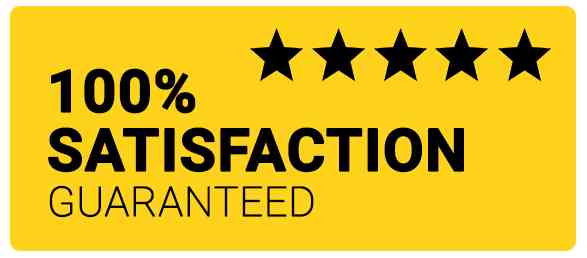 Thank you for submitting your request
We will get in touch with you as soon as possible.