Whether it's streaming music to your hearing aids or discreetly adjusting your hearing aid settings from your iPhone, you can now enjoy sounds like never before. Hearing aids have transformed into small and discreet hearing devices that deliver crystal-clear sound quality and an array of state-of-the-art features. Your hearing aids can even connect to your iPhone to ensure you always get the most out of your hearing aids.
Pairing hearing aids to iPhone
Out of all of your devices, your iPhone is likely to be the one you use and rely on the most each day. It can help you with directions, watching TV or video, listening to music and staying in touch with friends and family. Hearing-aid wearers can take advantage of all these benefits and more, including:
Streaming phone calls directly to your hearing aids
Control hearing aid accessories such as the remote mic or the TV streamer
Stream your favourite music and other audio to your hearing aids
Change the volume of your hearing aids, whether together or separately
Switch between program settings
Find your lost hearing aids
Check the battery status
How to pair hearing aids to iPhone
Pairing hearing aids to an iPhone enables you to take advantage of this technology – here's how you do it:
Remove your hearing aids and leave the battery compartment doors open so it won't power up
Go to the Settings menu on your iPhone
Select Bluetooth and check that it is turned on
Close the battery door on your hearing aids – this will allow your iPhone to find it
On your phone, go back to the Settings menu and select General and Accessibility
You should see an MFI Hearing Devices option under Accessibility
Tap on the model number and name of your hearing aid when it is displayed
You should see a tick mark next to it once your hearing aids have linked with your iPhone
You will then need to select Pair to finish the connection
You will get two pairing requests if you wear two hearing aids
Troubleshooting
While technology has become more advanced and sophisticated, it can still go wrong sometimes. If you have problems with pairing your hearing aids to your iPhone, these steps may help:
Refer to the manufacturer's compatibility list to check that your hearing aids and phone are supported
Check that Bluetooth is on
Make sure your hearing aids are within range
Ensure the hearing aid batteries are fresh and have charge
If you continue to experience problems connecting:
Try turning your iPhone's Airplane Mode on and off
Temporarily turn off your Wi-Fi connections
Go to Settings on your phone and select Accessibility then choose Hearing Devices or Settings and tap Bluetooth. This will enable your iPhone to effectively forget the hearing aids and you can start the connection process again
Turn off your iPhone then turn it back on again
Streaming to your hearing aids
By using your iPhone, you can stream a wide range of audio to directly to your hearing aids, such as music and audio from TV and films you are watching. You can even get notification sounds and virtual keyboard clicks if you wish. You may decide you want to try out of all these sounds or just a small selection. To ensure you only hear what you want after pairing hearing aids to iPhone, follow these simple steps:
Stream only phone calls: Go to the Settings menu on your iPhone and select Accessibility then choose Hearing Devices, Audio Routing and Media Audio, then select the Never Hearing Devices option.
Stream audio from selected apps: Go to the Settings menu and select Notifications and make sure that Sounds are turned on or off depending on your preferences for each application.
Touchscreen and keyboard shortcuts: Go to Settings and select Sounds and turn on Keyboard Clicks and Lock Sound.
Technology has transformed most things in our daily life from the way we work, get our news, watch TV or simply listen to music. Now with iPhone pairing, hearing-aid wearers can enhance their everyday listening experience in new ways.
With you on your journey to better hearing.
It's time to finally treat your hearing loss. Sign up for a free consultation with a licensed hearing care professional today to determine if you have hearing loss. It's the start of your journey towards better hearing.
EarPros benefits:
it's 100% risk free.
best partner with more than 1.000 stores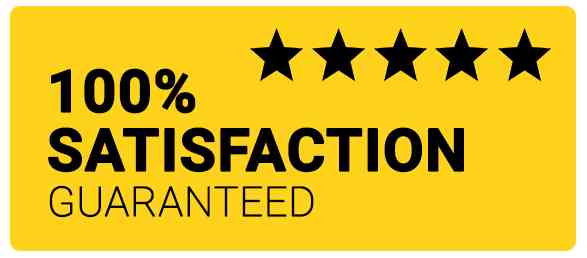 Thank you for submitting your request
We will get in touch with you as soon as possible.