Beltone hearing aids was founded in 1940 with the creation of the world's first all-in-one hearing aid. From this, Beltone grew to become one of the world's leading hearing aid brands and is now part of the GN Hearing Group which also owns the ReSound brand of hearing aids. Primarily based in the US, Beltone has an extensive product line of hearing aids that are sold in more than 40 countries.
Beltone hearing aids can be worn by people with all types of hearing loss and the company has received a variety of awards for its customer service and pioneering products. 
Beltone hearing aid models
Beltone's range of hearing aids are in a range of hearing aid styles, including:
Invisible-in-the-canal (IIC)
Behind-the-ear (BTE)
In-the-canal (ITC)
Beltone also offers hearing aids that are custom-made to fit your particular ear size and shape while also meeting your specific hearing loss needs. These hearing aids are the most comfortable to wear and provide the best sound quality.
Beltone hearing aid reviews
Beltone Amaze hearing aid
Beltone Amaze is hailed as the brand's flagship hearing aid. It offers improved connectivity, rechargeability and sound processing. Despite using 20% less power than its predecessor, the Beltone Amaze delivers 100% faster processing speed and double the memory capacity. While the hearing aid delivers high-quality sound quality, it's available in all styles of hearing aids for people living with a mild to severe level of hearing loss. It offers Made-for-iPhone wireless connectivity and direct streaming to your Android phone while also using apps such as the Beltone HearMax app to adjust hearing aid settings and stream audio. Other features available include:
Speech in noise recognition
Directional microphones
Background noise and wind reduction
Automatic volume control
Feedback cancellation
Synchronisation between both hearing aids
Powerful but discreet, the Amaze is also available in seven colours to match your skin and hair tones.
Beltone Boost Ultra hearing aid
The Beltone Boost Ultra hearing aid is available as behind-the-ear (BTE) hearing aids, for people with severe-to-profound hearing loss. With a choice of five skin tones, the Boost Ultra hearing aid is designed to enhance the clarity of speech in different sound environments. It connects wirelessly to Android phones or Apple devices to enable you to stream TV audio, music and phone calls directly to both of your ears. The Beltone Boost Ultra hearing aid provides a rich sound quality while allowing you to personalise your settings and control your hearing aid with the Beltone HearMax app. Other features available with the Boost Ultra hearing aid include:
Improved battery life
Improved environmental awareness
Wind noise reduction
Background noise reduction
Automatic volume control
Feedback cancellation
Ear-to-ear synchronisation
Beltone hearing aid accessories
Beltone offers a varied selection of hearing aid accessories that are designed to make it easy for you to adjust your hearing aids and enhance your interaction with the world around you.
Beltone myPAL Micro and myPal Pro: Small microphones clip on the speaker's collar and streams the audio to your hearing aids.
Beltone TV Link 2: Connects to most audio devices and wirelessly streams the audio to your hearing aids.
Beltone Remote Control: Large push-button remote control for adjusting hearing aid settings.
Beltone Remote Control 2: Change the volume of one or both hearing aids, adjust settings or switch between audio sources.
Beltone Phone Link 2: Hear phone calls in your hearing aids so you can take phone calls hands-free. The Beltone SmartRemote app and Phone Link 2 can change your smartphone into a discreet remote control.
Sound Therapy app and Tinnitus Calmer app: Provides relief for tinnitus (ringing in the ears) by masking sounds and providing relaxation exercises.
How much does a Beltone hearing aid cost?
While you won't find Beltone hearing aid prices on the company's website, their range of hearing aids cost around the same as comparable hearing aids on the market that offer similar levels of technology and features. Ask your hearing care professional for more details on Beltone hearing aid prices.
If you are worried about your hearing or may benefit from using hearing aids, then schedule a hearing evaluation with a hearing care professional.
With you on your journey to better hearing.
It's time to finally treat your hearing loss. Sign up for a free consultation with a licensed hearing care professional today to determine if you have hearing loss. It's the start of your journey towards better hearing.
EarPros benefits:
Free no obligation hearing test
best partner with more than 1,000 clinics globally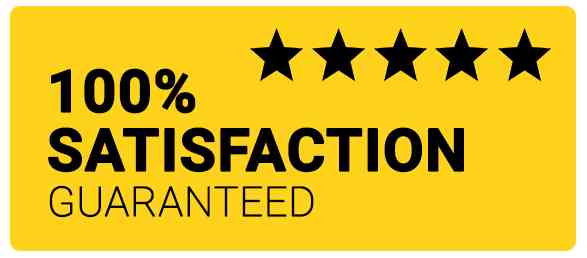 Thank you for submitting your request
We will get in touch with you as soon as possible.