With millions of people suffering from hearing loss in the UK every year, a significant portion of these people are living in a world of silence and isolation. Hearing aids cost a lot, preventing many from accessing the solutions they deserve.
When it comes to hearing aid prices, UK markets see significant differences in price between brands. Hearing aid prices vary wildly based on a range of factors, such as model, manufacturer, and additional features.
When you buy hearing aids, you need a budget and your "must-haves" in order to select your perfect hearing devices.
1. Phonak Virto Belong 90
At a hearing aid cost of just £2,560 per pair, the Phonak Virto Belong 90 is the perfect set of hearing aids for those who suffer mild to moderate hearing loss.
Using state-of-the-art technology, these customized hearing aids are fitted for your unique ear anatomy and performance. This ensures a comfortable fit without compromising clarity and understanding.
Primary features include:
AutoSense OS for full adaptability to any listening environment
Differentiates between speech and background noise
Tinnitus masking technology
Phonak Virto Belong 90 comes in In-the-Ear (ITE), and In-the-Canal (ITC) styles only.
2. Starkey Livio 2400 AI
Do you have a bigger budget and want to take advantage of the latest in hearing technology?
Starkey Livio 2400 AI hearing aids are priced at £3,345 per pair and deliver incredible sound quality with integrated artificial intelligence. For the cost of hearing aids with artificial intelligence, you get high-quality hearing aids that adapt to and learn more about your surroundings the more you wear them.
They also come with additional features to track body and brain health, ideal for elderly users.
Additional features include:
Automatic fall detection
Foreign language translation
Conversation transcription
For this hearing aid price, you also gain access to both rechargeable and non-rechargeable hearing aids.
3. Signia Xperience 7X
How much do hearing aids cost for those with active lifestyles? If you're looking for hearing aids that won't let you down on the go,  look no further than the Signia Xperience 7X.
With these quality hearing aids, you won't need to pay extra for all manner of unique features to accommodate your lifestyle.  
These hearing aids come with state-of-the-art 3D acoustic-motion sensors designed to work in any environment. For just £2,995 per pair, these hearing aids could be yours.
Signia's features include:
Remote control
Dynamic Soundscape Processing (DSP) for handling tricky listening environments
An interchangeable shell for harsh climates
These durable hearing aids are designed to stand up against wind, moisture, and anything else you can throw at them.
4. Widex Moment 440
With Widex Moment 440 hearing aids, you may have found your perfect hearing aids for £3,395.
Widex Moment 440 hearing aids are all about delivering impressive, natural sounds without the distortions associated with subpar hearing aids.
Features include:
Fully rechargeable
Direct media streaming
Remotely controlled through the Widex Moment app
Automatic sound adjustment
Wind noise reduction
These hearing aids are fully rechargeable and available in both Behind-the-Ear (BTE) and In-the-Ear (ITE) styles.
5. ReSound LiNX Quattro 9
The premium ReSound hearing aid is the LiNX Quattro 9. In terms of hearing aid cost, UK users will want to snatch these up at just £2,795 per pair.
It's the updated version of the LiNX range. The high dynamic range of these hearing aids allows challenging sounds to feel natural, clear, and comfortable to the user.
ReSound's features include:
Fully rechargeable
Improved directionality
Excellent at handling high-frequency sounds
Never miss out on the wonderful sounds the world has to offer with this premium hearing aid. ReSound demonstrates that you don't have to be wealthy to own state-of-the-art hearing aids.
Does Insurance Cover Hearing Aids?
How much if I have insurance?
All UK citizens diagnosed with hearing loss are eligible to receive a free set of hearing aids from the NHS. These are nearly always digital and mainly in the BTE style.
If you want more choice over your hearing aids, you'll need to either purchase hearing aids out-of-pocket or rely on private health insurance. However, most private insurance policies will not cover the hearing aids cost.
In the UK, the only way to get hearing aids not covered by the NHS, particularly invisible ones, is to pay out-of-pocket.
Luckily, many brands offer monthly installment plans on their hearing aids to help you pay off hearing aids costs.
Find Hearing Aids You Can Afford with EarPros
Parsing through a hearing aid price list may make you squirm, but with EarPros, wealth isn't a barrier to better hearing.
Book your free hearing test with a licensed hearing expert through EarPros and get informed recommendations for hearing aids that not only fit your needs but your budget. We also have hearing aid reviews that can help you make an informed decision.
With you on your journey to better hearing.
It's time to finally treat your hearing loss. Sign up for a free consultation with a licensed hearing care professional today to determine if you have hearing loss. It's the start of your journey towards better hearing.
EarPros benefits:
Free no obligation hearing test
best partner with more than 1,000 clinics globally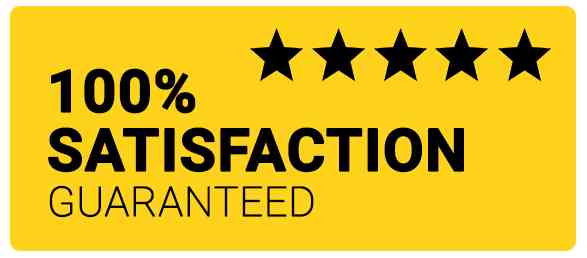 Thank you for submitting your request
We will get in touch with you as soon as possible.
The content of this page or of an article contained therein may refer/be applicable to a specific territory different from your country of residence.
Learn more on hearing aid types