Since it was launched more than 115 years ago, the Oticon hearing aid brand has grown to become one of the world's leading manufacturers in hearing aids.
Just after the company was founded, Oticon introduced the world's first electronic hearing aid and has continued to innovate and develop some of the most advanced hearing technology to help transform the lives and hearing ability of people with hearing loss.
Oticon has become world-renowned for its scientific research into hearing loss which has seen the company develop groundbreaking technology such as BrainHearing, which creates the most natural hearing experience possible for hearing aid users. This is combined with less listening effort for the hearing aid user to make every listening experience seamless and comfortable. Oticon offers hearing aid users an extensive range of advanced, intelligent and attractive hearing aids and accessories.
The Oticon Opn S is one of the latest additions to the Oticon Opn hearing aids range and expands on the brand's innovative OpenSound Navigator and BrainHearing technology alongside its innovative internet and device connectivity.
The Opn S is designed to close the gap to normal hearing. With its lightning-fast feedback prevention technology and an upgraded processor that analyses the sounds around you by taking up to 56,000 measurements per second, the Opn S delivers greater speech understanding even in the most challenging listening environments. Oticon Opn S hearing aids are Made for iPhone devices and connect seamlessly with tablets and smartphones using 2.4 GHz Bluetooth Low Energy for minimal battery consumption.
Opn S price and styles
With the Opn S hearing aid range, Oticon has ensured hearing aid users have choice and flexibility when it comes to their hearing solutions. The Opn S range comes in seven colours and three levels of technology. The premium model in the range is the Opn S 1 hearing aid, which is followed by the Opn S 2 offering the mid-range option and the Opn S 3, which is the lower mid-range device. The Opn S comes in one behind-the-ear (BTE) and three receiver-in-canal (RIC) models with additional rechargeable and telecoil options.
The Oticon Opn S cost will depend on the model and technology level of the hearing aid. Your hearing care professional will be able to advise you as to which model would be most beneficial to you depending on your hearing needs, lifestyle and budget. Oticon Opn S hearing aids can start from around £1,195 per device.
Features
The Opn S hearing aid range significantly improves on Oticon's already successful formula while also adding new features to make the Opn S range suitable for almost any type of hearing loss.
App & Remote Control: For discreet and convenient volume adjustments, switching between programmes or controlling connectivity sources with the Oticon Remote Control or the Oticon ON App
Binaural Coordination and Processing: Coordinates volume and programme settings between both hearing aids
Feedback Shield LX: Reduces the chance of feedback and suppress it should it occur
OpenSound Navigator: Continuously analyses the environment and balances sound sources so sounds you want to hear are clear and not disturbed by competing sounds
OpenSound Optimiser: Uses ultra-fast proactive detection and feedback to improve comfort and listening performance
Soft Speech Booster LX: Applies required amount of soft gain to increase soft speech understanding
Tinnitus SoundSupport: Provides soothing sounds to relieve the uncomfortable effects and symptoms of tinnitus (ringing in ears)
Accessories
Oticon has created a range of accessories designed to complement the Opn S devices while also enhancing your experience of being a hearing aid user. Some of the accessories available include:
Connect Remote: Easy-to-use hearing aid remote control with large buttons for changing programmes and adjusting the volume
Connect Clip: Remote control and Bluetooth receiving device with a rechargeable battery and allows you to use your cell phone hands-free while also doubling as a hearing aid remote control
TV Adaptor 3.0: Streams audio from your TV to your hearing aids so you can always hear your favourite shows at a comfortable volume without disturbing those around you
Hearing aid charger: To accompany the rechargeable lithium-ion battery option, you can enjoy a full day of hearing aid use on one single three-hour charge or six hours of use after a 30-minute charge
Advantages
ConnectClip
BrainHearing technology
Rechargeable options
Disadvantages
User may require multiple tunings
If you think you may benefit from a hearing aid or are looking to replace your current device, schedule a consultation with your hearing care professional to find out if the Opn S could benefit you.
With you on your journey to better hearing.
It's time to finally treat your hearing loss. Sign up for a free consultation with a licensed hearing care professional today to determine if you have hearing loss. It's the start of your journey towards better hearing.
EarPros benefits:
Free no obligation hearing test
best partner with more than 1,000 clinics globally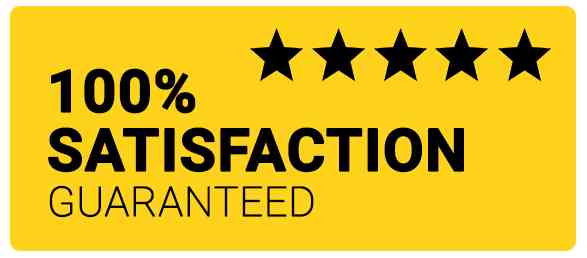 Thank you for submitting your request
We will get in touch with you as soon as possible.