There are nearly 29 million adults in the US who could benefit from wearing hearing aids. It's hoped that the introduction of over the counter (OTC) hearing aids may provide an alternative option for those with a mild to moderate hearing loss. OTC hearing aids are a new category of hearing aids that will be available to buy online and in stores without a prescription and without professional assistance.
It can take between seven and 10 years for a person to finally seek help for their hearing loss. The hope is that OTC hearing aids will make affordable hearing health care more accessible to those whose hearing loss will otherwise go untreated. If you want to find out more about this new category of hearing aid, here are five key things you need to know about over the counter hearing aids.
29 million
There are nearly 29 million adults in the US who could benefit from wearing hearing aids.
1. Over the counter hearing aid law
Back in 2017, the Over the Counter Hearing Aid Act was passed which authorizes the sale of hearing aids without the need for a prescription or medical referral. The act gave the FDA until August 2020 to publish its regulations for this new category of hearing aids. The FDA is now preparing to put out preliminary guidelines on the over the counter sale of hearing aids and gather feedback from hearing aid manufacturers, providers and consumers before publishing its final set of guidelines.
2. Availability of OTC hearing aids
When OTC hearing aids will become available depends on how long it takes for the FDA to obtain and review comments on its guidelines and to reach its final regulations. Concerns by hearing care professionals regarding how the federal law will affect state licensing guidelines and the impact of competition from unregulated suppliers could further delay the process.
3. Over the counter hearing aids
A lot more will be known about these new types of hearing aids once the FDA publishes its regulations. However, based on the FDA Reauthorization Act of 2017, we do know that OTC hearing aids:
Will use the similar technology used in hearing aids
Will be available over the counter from different types of retail locations and online without a prescription or the supervision of a hearing care professional
Available to adults aged 18 and over
Will be controlled and customized by the user or by a professional
May include self-assessment tests
Could include wireless technology
OTC hearing aids will be different from a personal sound amplification product (PSAP) which is not regulated by the FDA. While these do amplify sound, they aren't able to compensate for any hearing loss.
4. Cost of buying OTC hearing aids
One of the aims behind introducing OTC hearing aids is to offer people a lower cost hearing aid alternative. Traditional hearing aids along with support from a hearing care professional can vary widely but generally costs between $1,000 and $4,000 per hearing aid. However, some specialists predict that the new OTC hearing aid options could be priced as low as $200 and as high as $1,500.
5. The challenges of OTC hearing aids
While there are undoubtedly advantages to OTC hearing aids, there are some concerns about whether they will always be the right option for consumers. For example:
Hearing aids are not always the solution. If you are having problems with your hearing, hearing aids may not solve the problem. Issues such as earwax and other obstructions, abnormal growths in the middle ear, narrowing of the ear canal or an injury to the tympanic membrane can all affect hearing.
OTC hearing aids won't treat moderately severe, severe, or profound hearing loss. Over the counter hearing aids will only be suitable to those people with a self-perceived mild to moderate degree of hearing loss.
Programming is key. Whether a hearing aid is effective will largely depend on how they have been initially programmed and later adjusted. When you choose to buy an OTC hearing aid, you will have to program the device yourself, without the assistance of a hearing care professional. However, wrongly programming a hearing aid could damage your hearing.
OTC hearing aids confused with PSAPs. You can already buy personal sound amplification products (PSAPs) over the counter, but these are not hearing aids. You must be able to distinguish between the two products as using a PSAP incorrectly could harm your hearing health.
Leaving your hearing loss to continue untreated can have a devastating impact on your quality of life. If you think you are experiencing any degree of hearing loss, however small, you may benefit from wearing a hearing aid. It's a good idea to book a hearing evaluation with a hearing care professional as your first step. They will be able to evaluate your hearing and give you the best advice for your specific hearing needs.
With you on your journey to better hearing.
It's time to finally treat your hearing loss. Sign up for a free consultation with a licensed hearing care professional today to determine if you have hearing loss. It's the start of your journey towards better hearing.
EarPros benefits:
it's 100% risk free.
best partner with more than 1.000 stores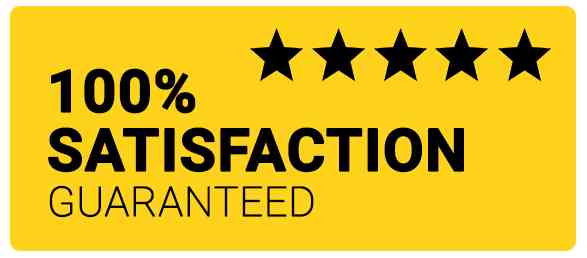 Thank you for submitting your request
We will get in touch with you as soon as possible.