Around 3.65 million hearing aids are sold in the US each year, enhancing the quality of life of millions of people. Buying a new hearing aid is an important decision, but the sheer amount of information available can often make it feel a daunting prospect. There are many different types of hearing aids now on the market, so finding the right one for you is crucial. Keep in mind these top 10 tips for when you come to buy your hearing aids.
1. Find a hearing care professional
The best place to buy hearing aids is where you can get specialist advice from a hearing care professional who is licensed and has strong professional qualifications. To find a hearing care professional, ask your doctor for a good recommendation, or sources such as The American Academy of Audiology and the International Hearing Society all have 'find a provider' websites that allow people to type in their zip code and find a licensed professional.
2. Get a professional hearing evaluation
A hearing evaluation should determine whether you have hearing loss, the type of hearing loss you have, how severe it is and which sounds you cannot hear. Your hearing care professional can then recommend the best hearing aids for you.
3. Think about your lifestyle
Spend some time thinking about your lifestyle and what type of hearing aid and add-on would work best for you. If you spend a lot of time outside playing sports, for example, or like to socialize a lot, then directional microphones could be a great additional feature for you.
4. Know what's included in the price
The cost of hearing aids can range from $1,000 to $4,000 per hearing aid, so they are a significant investment. You will receive a written contract that shows the cost of the hearing devices and the professional services included such as fitting, adjustments and follow-up appointments.
5. Have a proper fitting
As they are worn all day, every day, the best hearing aids for you are ones that fit well and feel comfortable. Talk to your hearing care professional if the hearing aid feels at all uncomfortable or moves or whistles when you talk or chew.
6. Find out about accessories and apps
Most hearing aids now come with additional accessories and apps. You can now stream your TV directly to your hearing aids or sync your hearing aids with apps that allow you to stream phone calls and music and videos from your phone.
7. Follow up with your hearing care prof
You must keep all follow-up appointments with your hearing care professional so they can check your hearing aids are working correctly. It's also common for adjustments to be required as you get used to hearing a wider range of sounds.
8. Be patient as you adapt to the hearin
Your hearing loss will have likely developed  slowly over time. It will, therefore, take a little time for you to adjust to wearing the hearing aids and hearing new sounds. This can be exhausting. Let your friends and family know that you have new hearing aids and that they don't have to speak loudly to you anymore.
9. Check the return policy
You will be given a trial period for your hearing aids, so make sure you know how long it is for and what fees if any there are for returning the hearing aids. It's also a good idea to find out if you will have the chance to try a different model if you wish.
10. Know the warranty
You will be provided with a copy of the warranty for your hearing aids by your hearing care professional. Make sure you know what is and isn't included in it. You may also have the opportunity to buy an extended warranty or additional loss or damage insurance for when the warranty ends.
The hearing aids can greatly enhance your life, improve your relationships and allow you to do the things you enjoy. This is why choosing and buying a new hearing aid is so important. Making sure that you are as well informed as possible before you buy your hearing aids will not only help you make a good investment but will also ensure you can look forward to enjoying good hearing health.
With you on your journey to better hearing.
It's time to finally treat your hearing loss. Sign up for a free consultation with a licensed hearing care professional today to determine if you have hearing loss. It's the start of your journey towards better hearing.
EarPros benefits:
it's 100% risk free.
best partner with more than 1.000 stores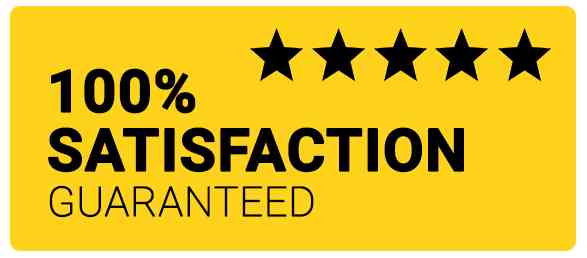 Thank you for submitting your request
We will get in touch with you as soon as possible.