For more than 70 years, Phonak has prided itself on setting new standards in hearing aid technology and for creating some of the most innovative and state-of-the-art hearing aids to match every type of hearing loss, age, budget, and lifestyle. The Phonak Marvel hearing aids are a great example of this. 
The Marvel family of hearing aids saw Phonak become the first manufacturer to produce a device that enables users to stream from both iPhone and Android. While this itself was a game-changer for the hearing aid market, combined with the latest generation of Lithium-Ion hearing aid rechargeability and a host of innovative features, the Marvel range sets itself apart from other hearing aids.
The Marvel platform uses Phonak's latest high-performance technology to deliver a high-quality listening experience and the ability to stream audio content in stereo quality. The Marvel hearing aids work in unison with a variety of dedicated apps that enable you to adjust your hearing aids remotely as well as experiencing features such as real-time voice to text transcription. The Phonak Marvel range is made up of five hearing aid models, and the first Marvel hearing aid to come to market was the Phonak Audeo Marvel.
The Audeo Marvel hearing aid was released by Phonak after the Phonak Audeo B model, the hearing aid market's first device that allowed users to stream from any Bluetooth-enabled device. Until then, most hearing aid brands manufacturers were limited to only streaming from Apple devices, such as the iPhone. But the Audeo Marvel offers more than just the benefits of Bluetooth streaming and the ability to make calls hands-free.
The Audeo Marvel can recognize and automatically adapt to match different listening situations and classify streamed speech and music to deliver premium sound quality. Available in a choice of nine colors, the Audeo Marvel is also a discreet receiver-in-canal (RIC) hearing aid that has an advanced operating system with Binaural VoiceStream Technology for streaming full audio bandwidth in real-time across both hearing aids.
Phonak has an extensive range of apps and accessories to complement its Audeo Marvel hearing aids. This includes:
Phonak PartnerMic, Roger Pen and Select iN wireless microphones
Remote controls for easy adjustment of volume and program settings
Hearing-aid chargers that provide one day of hearing aid use with a two-hour charge
Phonak hearing care and maintenance products
The Phonak Audeo Marvel offers a wide range of features to improve your hearing experience while also transforming your hearing aids into wireless headphones that can connect to your everyday devices for quality streaming. Other features include:
Binaural VoiceStream Technology
AutoSense OS 3.0
Stereo Bluetooth streaming
Hands-free calling in stereo
Rechargeability
RogerDirect
myPhonak app
myCall-to-Text app
WindBlock
NoiseBlock
Advantages and Disadvantages
Advantages
Customer and industry reviews of Phonak hearing aids tend to be very positive, with the brand's hearing aids often receiving five-star ratings. The Phonak Audeo Marvel is a popular hearing aid because of the rich, clear sound it offers. It's a multifunctional hearing aid that offers users, rechargeability, superior sound quality with better speech understanding in noise and less listening effort, and the ability to connect to smartphones, TV and many other devices.
Disadvantages
The main criticisms of the brand as a whole tend to be about the hearing aid's 
battery
 life and pricing. The Phonak Audeo Marvel 
cost
 price tends to be nearer the top end of the hearing aid market. Depending on you purchase your hearing aids from, you can expect to pay around $1,399 per hearing aid, which is one of the more expensive models of hearing aid. Meanwhile, its 16 hours of battery life should serve most people well during an average day. However, if you are going on a long flight or just need to use your hearing aids for longer than 16 hours, then this could be a disadvantage.
If you think you might benefit from wearing hearing aids or want to find out more about the Phonak Audeo Marvel, 
schedule a consultation
 with your hearing care professional.
Roger iN microphone
The mic is placed in the center of a table, where it automatically selects the person who is talking and seamlessly switches from one person talking to another. It also employs multiple microphones in six directions, covering speech 360 degrees. This technology is available in several models, including the Roger Pen.
myPhonak app
This app includes a remote control, hearing diary, and the ability to connect with your hearing care professional with real-time remote video support and hearing aid adjustments. With different app functions, you can discuss your personal needs whenever you find it necessary.
With you on your journey to better hearing.
It's time to finally treat your hearing loss. Sign up for a free consultation with a licensed hearing care professional today to determine if you have hearing loss. It's the start of your journey towards better hearing.
EarPros benefits:
it's 100% risk free.
best partner with more than 1.000 stores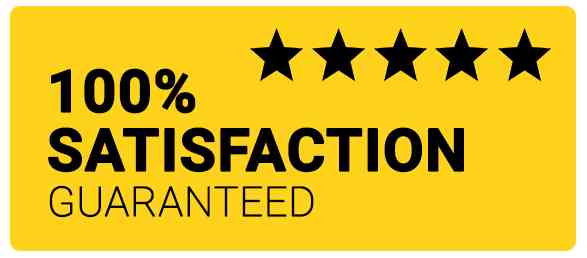 Thank you for submitting your request
We will get in touch with you as soon as possible.