Prior to contacting a licensed hearing care professional, familiarizing yourself with the different types of hearing aids is helpful, especially if you're new to the world of hearing devices. 
Around three million Canadians have some degree of hearing loss, and if you are one of them, you'll know the impact hearing loss can have on a person's life. Hearing aids provide an effective treatment for hearing loss and come with a multitude of features and styles to suit different hearing needs and lifestyles.
Knowing which type of hearing aid will offer the right fit for you can be challenging. That's why we have created the guide below to help first-time hearing aid users decide which hearing aid would be the best choice for them.
The RIC hearing aid has increasingly taken the place of in-the-ear (ITE) hearing aids. Designed for people with mild to severe hearing loss, it has a smaller speaker inserted directly into the ear canal. This means the sound has a shorter distance to travel from the speaker via the ear canal and eardrum. Along with a longer distance between the microphone and receiver, it provides a clear and more intact sound with less feedback.
Pros & Cons
Pros:
Easy to adjust
Provides clear and natural sound quality
Open-fit style prevents occlusion (occurs when the outer ear is blocked and causes sound distortion)
Layered noise reduction
Cons:
More expensive than other types of hearing aid
Can be visible (generally depends on user's hairstyle)
Prone to damage from moisture in the ear canal
This traditional style of hearing aid is appropriate for a moderate to severe hearing loss. It is made up of a small hard-plastic case worn behind the ear which houses all the hearing aid components. This BTE case connects to a custom-made plastic ear mold that fits inside the outer ear.
Pros & Cons
Pros:
Tough and hard-wearing
Easy-to-use controls
Relatively easy to clean and maintain
Delivers high levels of amplification
Not prone to becoming clogged with earwax
Requires large, long-life batteries
Cons:
Large device
Likely to be visible (although this may largely depend on hairstyle)
Can be uncomfortable when worn with eyeglasses
A tendency to pick up wind noise
Potential for needing new tubing every six months if using earmold
Completely-in--Canal (CIC)
These are very small and highly discreet hearing aids suitable for mild to moderately severe hearing loss. The device is inserted into the ear canal, making them almost impossible to see. CIC hearing aids have a small cord or handle attached for easy removal.
Pros & Cons
Pros:
Customized to the individual's ear size and shape
Small and very discreet
Less likely to pick up noise
Cons:
Can be difficult to remove
Do not contain additional features
May not be suitable for people with chronic external or middle ear problems
Requires small, short-life batteries that can be challenging to handle
Speaker is prone to clogging with ear wax
ITC hearing aids are suitable for mild to moderate hearing loss and custom-molded to your inner ear canal to let sound travel through the device.
Pros & Cons
Pros:
Custom made to fit your ear
Small and discreet
Includes additional features not available in CIC devices
Cons:
Its small size can make it difficult to adjust
Possibility of feedback if the user has severe loss
Potential occlusion (depends on severity and type of hearing loss)
Speaker is prone to earwax clogging
Invisible in the Canal (IIC)
An IIC hearing aid is designed for a mild to moderate hearing loss. Its positioned deep in the ear canal near the drum and this must be done by a hearing care professional. Lyric from Phonak is the only entirely invisible hearing aid currently available. It uses the natural structure of the ear to amplify sound to provide a complete, natural hearing experience.
Pros
Pros:
Tiny size
100% invisible
No batteries needed
Delivers a clear and natural sound
Secure fit
Reduced occlusion
Improved localization
Can be worn for months without requiring removal
Less prone to picking up wind noise
Increase in gain and output
Cons:
Expensive
Skin sensitivities may require the device to be re-fitted
Will require regular follow-up appointments
No additional features included
Water-resistant but not waterproof
This unique hearing aid is appropriate for mild to severe sensorineural hearing loss. It uses a laser light that transmits power and data to a small custom-made lens in your eardrum. This technology delivers natural hearing and bridges the gap between an air-conduction hearing aid and a middle ear implant. The hearing aid's output is personalized to each user through light calibration.
Pros & Cons
Pros:
Custom-made lens
Superior natural sound
Better speech understanding in complex situations
Significantly less feedback and occlusion
Superior streamed audio sound quality
Extended bandwidth
Internal rechargeable battery and charging dock
Cons:
Requires normal middle ear and eardrum
Requires appropriately sized ear canal to accommodate the lens
Can take time to adjust to the lens
Requires BTE processor
The lens can only be removed by an Earlens-trained doctor
Modern hearing aids are designed to fit a broad range of hearing losses and are available in more sizes and styles than ever before. If you have noticed a change in your hearing or suspect that you may benefit from hearing aids, your next step is to schedule a consultation with a hearing care professional.
With you on your journey to better hearing.
It's time to finally treat your hearing loss. Sign up for a free consultation with a licensed hearing care professional today to determine if you have hearing loss. It's the start of your journey towards better hearing.
EarPros benefits:
90-day money back guarantee.
best partner with more than 1.000 stores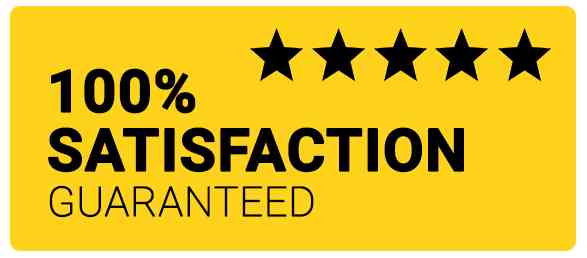 Thank you for submitting your request
We will get in touch with you as soon as possible.
 The content of this page or of an article contained therein may refer and – therefore - be applicable to a specific territory different from your country of residence.
Learn more on hearing aids types