Widex is a family-owned hearing aid brand that was founded in Denmark in 1956. It has become known for its advanced hearing technology and creating the first superpower receiver-in-ear (RIE) hearing aid along with the first hearing aid designed specifically for babies.
The company strives to deliver innovative and high-quality hearing aids while becoming a market leader in tinnitus management, incorporating its unique Zen tinnitus management technology into its products.
Today, Widex is one of the world's largest hearing aid manufacturers and supplies its hearing technology to more than 100 countries around the world. Its hearing aids offer a comfortable and natural listening experience in all types of environments and combined with the Widex Sound platform, you can look forward to hearing a full spectrum of sounds, from background noise to voices and whispers in a noisy crowded setting.
In early 2020, Widex launched its Moment family of hearing aids. On its launch, Widex Moment models were the world's smallest rechargeable hearing aid. But despite being so small, the device is packed with technology and features to change how the hearing aids themselves sound to the wearer.
The Widex Moment has been designed to not sound like a hearing aid by eliminating the traditional tinny and artificial sound of hearing aids to create a clear, natural listening experience. Using SoundSense Learn technology that combines directional microphones and noise reduction technology, the Widex Moment will deliver seamless hearing even in the most challenging listening situations.
The Moment uses a lithium-ion battery and is available in rechargeable receiver-in-canal (RIC), in-the-canal (ITC), in-the-ear (ITE) and behind-the-ear (BTE) hearing aid styles, with each model utilizing machine learning technology to enable the hearing aid to make fast and automatic adjustments based on your specific listening environment. The Moment hearing aid range comes in four technology levels:
Widex Moment 440: Premium features include 5 programs, 15 frequency bands, noise reduction, feedback cancellation, directionality, and speech enhancement
Widex Moment 330: Advanced level technology with 4 programs, 12 frequency bands, noise reduction, directionality, and feedback cancellation
Widex Moment 220: Mid-range level with 3 programs,10 frequency bands, directionality, noise reduction, and feedback cancellation
Widex Moment 110: Entry-level technology designed for quiet lifestyles. Includes 7 processing channels, 3 programs, automatic sound adjustment, wind noise reduction, and improved speech understanding
The Widex Moment is available in 13 colors for RIC models and three standard colors for ITE models.
The Widex Moment has four different technology levels which will influence the price of the device. Your hearing care professional will be able to advise which is the best Widex Moment hearing aid for you.
Features
Features available with the Widex Moment include:
Fluid Sound Analyser: Accurately analyzes the listening environment and selects the most suitable listening settings using the Fluid Sound Controller to provide optimal hearing
Made-for-iPhone (MFi) technology: You can stream music or take calls directly from your iPhone. It will also work with the latest Android devices
PureSound technology: Reduces the time the hearing aid processes sound creating a more natural and distortion-free sound
TruAcoustics: Ensures the hearing aid always produces the right amount of gain at the eardrum to create a more natural sound and better speech recognition
Accessories
There are several accessories available to complement the Widex Moment and enhance your hearing aid experience, including:
TV Play: Plugs into your TV or stereo to stream audio directly to your hearing aids
COM-DEX and FM+DEX: Connects to most Bluetooth-enabled devices such as smartphones for audio streaming
RC-DEX Remote Mic: For clear sound streaming from up to 25 meters away
UNI-DEX: Streams audio to your hearing aids from any device with a mini-jack output
CALL- DEX: Plugs into your smartphone for streaming phone calls directly to your hearing aids
RC-DEX: A mini remote control to adjust volume and program settings
TV-DEX: Streams TV audio directly to your hearing aids
PHONE-DEX 2: Easy-to-use cordless phone that streams clear sound straight to your hearing aids
Advantages
Incredibly small and discreet
A four-hour charge will provide up to 20 hours of hearing
Compatible with all DEX accessories
Superior sound quality
Disadvantages
The device may not be suitable for severe or profound hearing loss
If you have any concerns about your hearing or are looking to upgrade your hearing aids, schedule a consultation with your hearing care professional to find out if the Widex Moment range would benefit you.
With you on your journey to better hearing.
It's time to finally treat your hearing loss. Sign up for a free consultation with a licensed hearing care professional today to determine if you have hearing loss. It's the start of your journey towards better hearing.
EarPros benefits:
it's 100% risk free.
best partner with more than 1.000 stores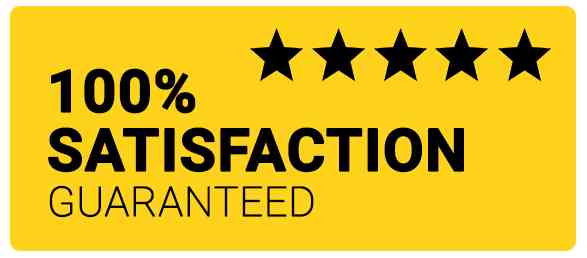 Thank you for submitting your request
We will get in touch with you as soon as possible.