Beltone hearing aids began in the 1940s when Sam Posen discovered just how poor the sound quality was of his friend's hearing aids. This led him to create Beltone hearing aids and bring the world's first-all-in-one hearing aid to market.
Beltone has since become one of the world's leading hearing aid brands. With headquarters in Toronto, Ontario and Glenview, Illinois in the US, Beltone hearing aids are now sold in more than 40 countries across the globe catering to all levels of hearing loss.
While Beltone has been awarded numerous accolades for its products and customer service, it has a reputation for producing reliable and good quality hearing aids that offer some of the most innovative hearing devices available today.
Beltone hearing aid models
Beltone offers a wide range of hearing aids available in different styles, sizes, and color options from the tiny invisible-in-the-canal (IIC) hearing aid and in-the-canal (ITC) hearing aids to the more traditional behind-the-ear (BTE) hearing aids. Hearing aid wearers can also select a custom-made hearing aid that has been designed specifically to fit their ear size and shape and will provide them with greater comfort and sound quality. Beltone's hearing aids offer state-of-the-art features such as iPhone, Android, and Bluetooth connectivity and a selection of accessories to help improve your hearing and your enhance your experience of using hearing aids.
How much does a Beltone hearing aid cost?
Beltone doesn't publish the prices of its hearing aids on its website. However, they typically cost the same as other hearing aids that are of similar quality, style and offer the same level of technology. Ask your hearing care professional for more details on Beltone hearing aid prices.
Beltone hearing aid reviews
Beltone Amaze hearing aid
Beltone Amaze is the company's leading model of hearing aid and offers enhanced sound processing, connectivity, and rechargeability. The Beltone Amaze delivers optimal sound quality to wearers with mild-to-severe hearing loss. The hearing aid can connect wirelessly to iPhone and Android and apps such as the Beltone HearMax app to adjust hearing aid settings and stream audio directly to your ears. Other features of this hearing aid include:
Choice of seven colors and all styles of hearing aid
Speech in noise recognition
Reduction in background and wind noise
Automatically adjusts volume
Feedback cancellation
Directional microphones
Ear-to-ear synchronization
Beltone Boost Ultra hearing aid
The Beltone Boost Ultra hearing aid is a behind-the-ear (BTE) hearing aid designed for those diagnosed with a severe-to-profound hearing loss. Available in five skin and hair tones, the Beltone Boost Ultra provides greater sound quality and will enhance speech clarity in different noise settings. It can also connect wirelessly to your Apple or Android device to stream audio, phone calls, and music straight to your ears. You can also personalize your settings to suit your preferences and control your hearing aids by using the Beltone HearMax app on your phone. Other features of the Beltone Boost Ultra include:
Long battery life
Speech in noise recognition
Reduction of wind and background noise
Automatic volume control
Feedback cancellation
Ear-to-ear synchronization
Speech in noise recognition
Beltone hearing aid accessories
Beltone hearing aids come with a large selection of accessories designed to make it easier for you to engage with what's going on around you while also enhancing the functions of your Beltone hearing aids. Some of these accessories include:
Beltone myPAL Micro and myPal Pro are small microphones that clip on to the collar of the person you want to listen to and streams audio to your hearing aids.
Beltone TV Link 2 connects to most audio devices and wirelessly transmits audio to your hearing aids.
Beltone Remote Control provides large push buttons to help you adjust your hearing aid settings.
Beltone Remote Control 2 lets you change the volume of one or both hearing aids, adjust programs, or switch between audio sources.
Beltone Phone Link 2 enables you to hear phone conversations in your hearing aids, while dual microphones mean you can be on the phone hands-free. With the Beltone SmartRemote app and Phone Link 2, your iPhone or Android smartphone can also become a discreet hearing aid remote control.
Sound Therapy app and Tinnitus Calmer app helps with symptoms of tinnitus (ringing in the ears) by masking sounds.
If you have noticed that your hearing has deteriorated and think you may benefit from using hearing aids, schedule a hearing evaluation with a hearing care professional and look forward to better hearing health.
With you on your journey to better hearing.
It's time to finally treat your hearing loss. Sign up for a free consultation with a licensed hearing care professional today to determine if you have hearing loss. It's the start of your journey towards better hearing.
EarPros benefits:
it's 100% risk free.
best partner with more than 1.000 stores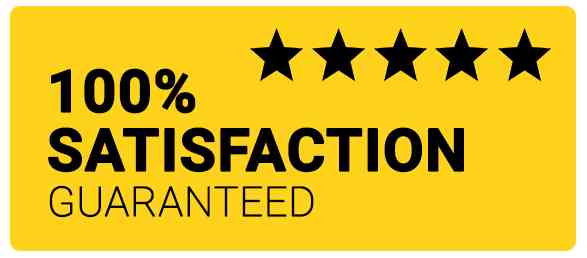 Thank you for submitting your request
We will get in touch with you as soon as possible.