First off, let us clarify that these aren't 'accessories' in the traditional sense of the word. These items are essential to owning hearing aids, however, they come as additional tools that help your hearing aids work at their highest possible level. 
Must-have hearing aid accessories
Hearing aid accessories come in many different forms. Some are intended to help you maintain and clean your hearing aid. Others expand your hearing aid's capabilities, making it easier to talk on the phone or listen to television. Still others are there to customize the appearance of your hearing aid. Below we'll cover a list of hearing aid accessories and how to properly use them.
1. Extra batteries
It's not exactly accurate to call hearing aid batteries accessories – they're absolutely essential. Unless you have rechargeable hearing aids, you'll need a steady supply of disposable button batteries to keep your hearing aids running. 
Your licensed hearing care professional will tell you what types of hearing aid battery you need and may provide you with a few extra batteries to get you started. It's wise to always carry spare batteries to make sure your hearing aid doesn't lose power when you need it. You can purchase extra batteries from your hearing health provider, pharmacies, and most grocery stores that sell traditional batteries. You can also subscribe to online battery clubs that will send batteries to your home every month. 
If you have a rechargeable hearing aid, you won't need to worry about batteries, but you will need to include a charging port among your hearing aid accessories. 
2. Cleaning and maintenance accessories
To keep your hearing aid operating at peak performance, you should take it to your hearing care professional for regular maintenance. In between maintenance visits, you can give your hearing aid a daily cleaning with the following hearing aid accessories:
A hearing aid cleaning brush is a soft-tipped brush designed to clean the hearing aid's case and sound port. 
Wax picks and wire loops are used to remove wax and dirt from any holes, nooks, and crannies in the hearing aid. 
Multitool hearing aid accessories combine a cleaning brush with a wax pick/wire loop.
In addition, your hearing aid will come with a wax guard. This is a plastic screen designed to sit in the hearing aid's sound outlet and prevent wax and moisture from working into the hearing aid and damaging the device's internal components. 
3. Hearing aid dehumidifiers
While hearing aids are water resistant, they are susceptible to moisture damage. If you perspire heavily, are physically active, or simply live in a humid environment, moisture can seep into and damage hearing aids. 
Hearing aid dehumidifiers are small containers that contain drying agents called desiccants. Hearing aids are placed in the containers at night, and the desiccants soak up any moisture which has built up. Dehumidifier desiccant comes in either small pouches or metal tins and can be reactivated when it can no longer absorb moisture. Follow the manufacturer's detailed instructions to reactivate a desiccant, no matter whether it's in a pouch or a metal tin.
If you don't want to deal with dehumidifier desiccant, you can purchase hearing aid dry boxes. These small devices use ultraviolet light to dry and sanitize hearing aids overnight.
4. Hearing aid cases
One of the most often overlooked hearing aid accessories is a secure hearing aid case. Hearing aids are small, easily misplaced devices; storing them in a case when they're not in use helps keep them safe from harm, and less likely to be lost. 
Lifestyle accessories and apps
A host of hearing aid accessories are available to help you live your life the way you want. If you're an active person, sweatbands can be used to trap perspiration before it reaches your hearing aids, and special clips are available to keep hearing aids in place and protected as you play sports.
Hearing aids apps
With an app, you can change the hearing aid settings and volume directly from your phone.
Many hearing aids now come with phone apps. Download the app and you can change the hearing aid settings and volume directly from your phone without having to navigate the small buttons and switches of your hearing aid's controls. Such apps are great for situations where you may not want to draw attention to the fact that you're wearing hearing aids.
You can even find hearing aid accessories to decorate your hearing aids. Popular with children (and fashionable adults) charms and decals are available to make your hearing aid distinctly your own.
Assistive hearing devices
Assistive hearing devices describe any device designed to complement and support your hearing aids. Assistive hearing devices are used to help people hear in specific environments, such as classrooms and auditoriums. Such systems include:
FM systems, which use radio signals to transmit sound to the hearing aid from up to 300 feet away and are most commonly found in educational settings
Induction loop systems, which are more common in Europe transmit through electromagnetic energy and are often linked to public address systems in museums and auditoriums
Some assistive hearing devices are used in combination with phones to improve how you hear conversations, while others alert you to events when you're not wearing your hearing aids. Alarm clocks for people with hearing loss, for instance, wake people up by vibrating their beds instead of using sounds. Alerting devices can also use vibrations to alert people to telephone calls from landlines, or when someone is at the door, or when smoke detectors are activated. 
Many people with hearing loss, especially conductive hearing loss, suffer from tinnitus, or a persistent ringing in the ears. Tinnitus is generally worse in quiet surroundings and can interfere with sleep. Tinnitus relief devices are available that emit soft white noise, which helps people ignore ringing in their ears and promotes sleep.
Bluetooth streaming devices
Most hearing aids produced today can connect directly to Bluetooth-enabled devices. However, there are some hearing aids that may require a separate Bluetooth streaming device to connect to streaming audio signals from other Bluetooth-enabled devices. Typically worn on a lanyard around your neck, a Bluetooth streaming device can connect these types of hearing aids to audio signals from phones, televisions, and music players. 
Hearing aid accessories make it possible to take full advantage of your hearing aid's many features, while also increasing their working life. Exactly which hearing aid accessories you'll need will depend on your lifestyle, the type of hearing aid you use and your level of hearing loss. 
If you're having difficulty hearing, we recommend making an appointment with a licensed hearing care professional. They will discuss your concerns with you, administer a hearing test, and advise you on the best course of treatment.
With you on your journey to better hearing.
It's time to finally treat your hearing loss. Sign up for a free consultation with a licensed hearing care professional today to determine if you have hearing loss. It's the start of your journey towards better hearing.
EarPros benefits:
90-day money back guarantee.
best partner with more than 1.000 stores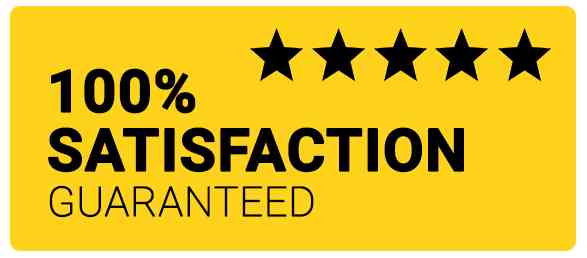 Thank you for submitting your request
We will get in touch with you as soon as possible.
 The content of this page or of an article contained therein may refer and – therefore - be applicable to a specific territory different from your country of residence.
Learn more on hearing aids