Bernafon is a leading hearing aid provider with 75 years of experience in Switzerland since its inception in 1946. Currently, Bernafon has expanded its business through 20 subsidiaries to cover 70 countries worldwide. Bernafon hearing aids are renowned for their:
Ease of use as they are designed to suit user preferences
Crystal clear and natural voice in a noisy environment such as a busy street with the help of their outstanding Demant R&D facilities
Improved speech recognition
Wide range of compatibility with audio devices
Categories of Bernafon hearing aids and products
Bernafon hearing aids can be classified into three main categories:
Behind the ear (BTE) hearing aids: Available for users with mild to severe hearing loss, they are designed to sit behind the ear
In the ear (ITE) hearing aids: These are fitted in the ear canal and are invisible to unsuspecting eyes
Receiver in the ear (RITE) hearing aids: They offer the power of a BTE and the discretion of an ITE, which are the most admirable features of each category
Bernafon offers eight lines of hearing aid products designed to meet your needs. They include Alpha, Zerena, Viron, Leox, Juna, Sapphira, Supremia, And Nevara
Prices and features of Bernafon hearing aids
Viron 9, Viron 7, Viron 5, Viron 3, Viron 1
Zerena 9, Zerena 7, Zerena 5, Zerena 3, Zerena 1
$1000-$1800 depending on the model
$500-$2000 each depending on the model
$1500-$18000 each depending on the model
from $500 each depending on the model
$1500-$2000 each depending on the model
$800-$1100 each depending on the model
Fixed omni, fixed directional, true directionality
Fixed omni, fixed directional, true directionality
Fixed omni, fixed directionality
Fixed omni, fixed directionality, automatic directionality
Adaptive directionality, adaptive high-frequency directionality and true directionality
Fixed omni, fixed directional, adaptive directionality
Adaptive and true directionality
Models
Alpha hearing aids
The Alpha hearing aids stand out for the following reasons:
It is the pioneering rechargeable hearing aid with hybrid technology. Therefore, you can be assured of optimal hearing both in quiet and noisy environments. The hybrid technology consists of hybrid sound processing, hybrid balancing, hybrid noise management, and hybrid feedback canceller.
Its ability to tune the hearing system according to the needs and preferences of the user. This is through optimization of the transmitted sound dependent on the severity of the hearing problem.
It guarantees improved speech understanding and ease of listening, granting clear sound without interference.
Long battery life. The alpha hearing aid has a rechargeable battery that can store power for whole day use. You are guaranteed an uninterrupted hearing experience during the course of the day.
Compatibility with audio devices and phones. You can enjoy a seamless connection with your android phone or Apple's iPhone, iPod, or iPad, further enhancing your listening experience.
Viron hearing aids
The Viron hearing aids give the sound and music an authentic feel, making it a comfortable and pleasant experience. Viron lets users with hearing loss be able to attend and relive the musical concert experience. This is by:
Offering a large bandwidth and extended dynamic range, which produces a higher sound fidelity.
Ability to distinguish multiple musical instruments and streaming possibilities producing a clean entertainment sound.
A preinstalled music program that is customizable and dedicated to the live musical experience.
DECSTM technology offers dynamic noise management, dynamic amplification control, dynamic speech processing, and dynamic feedback canceller.
There are five different Viron models which can suit you depending on your budget, hearing needs, and lifestyle. These are the Viron 9, Viron 7, Viron 5, Viron 3, and Viron 1.
Zerena hearing aids
Zerena hearing aids are perfect for their state-of-the-art sound quality. They are the choice hearing aids because of the following advantages they offer:
A key focus on a dynamic instrument in rapidly-changing listening environments providing a high level of listening comfort
Optimal speech understanding. Zerena hearing aid amplifies sound naturally, allowing you to focus on speech in noisy environments
Render a pleasant sound quality when listening to music
Easy to use
Leox hearing aids
Leox is an ideal hearing aid for adults and children with severe to profound hearing losses and bi-modal fittings with a cochlear implant. Hearing is a crucial component in language development, achieving educational goals, and cognition development in kids and teens.
Nevara hearing aids
Nevara hearing aids are designed to suit the primary need of getting a hearing aid. The capability to hear and understand speech sounds. Their simplified design makes them suitable for a wide range of people yet capable of meeting an individual's needs and preferences. Bernafon's distinct ChannelFreeTM signal processing and proven audio efficiencyTM help you capture the sound you want to hear and ignore unwanted and annoying noises such as whistling.
Juna hearing aids
Juna hearing aids focus primarily on user comfort, whether it's listening in a quiet, noisy, small or cathedral-sized room. They are embedded with features such as:
ChannelFreeTM. It is a signal processing system that analyzes and amplifies speech signals. This provides a distinctively clear and natural sound quality.
Intelligent volume control (i-VC). It is able to distinguish between speech and non-speech frequencies when you increase the volume on your Juna hearing aids. Consequently, it makes the speech-important frequency louder and more audible. In contrast, when you turn down the volume, i-VC preserves the sound in frequencies where speech is present.
Directionality. Juna provides 360 degrees of sound detection helping you to localize the speech when listening to the conversation. You can comprehend who is talking to you and from which direction.
Reverberation cancellation. Reverberation occurs due to pauses in a speech made in an ample space due to reflection when sound reflects a hard surface. This is a common scenario in Cathedrals. Juna hearing aids cancel the reverberation, avoiding its negative impact on speech understanding and listening comfort.
Juna hearing aid also contains adaptive noise reduction plus, transient noise reduction, adaptive feedback canceller plus and are fitted with a brand-new comfort feature in an airplane.
Sapphira hearing aids
Sapphira hearing aids are fitted with Audio EfficiencyTM, whose key focus is speech recognition, listening comfort, which can all be curtailed to meet your demands. Sapphira stands out in the pack due to its:
Live music and cinema programs. The Sapphira 5 features these programs to allow you to enjoy the experience of cinema fully and live music with rich sound quality.
Noise reduction systems promote listening comfort by canceling background noise, silverware clatter, and rustling newspapers.
Renowned ChannelFreeTM, which provides a clear and natural sound quality.
Supremia hearing aids
Supremia is designed as a perfect hearing aid for both pediatrics and adults. Consequently, it is highly robust and durable. Additionally, it is equipped with a wide range of components and accessories friendly to preserve and promote speech and cognition development.
Free hearing test, close to home
Do you want to hear again? Book a hearing test in the center closest to your home for free. Leave your contact details to be contacted and take a free hearing test in your city.
EarPros benefits:
More than 70 centers in Canada
Trained hearing care professionals
Free consultation
Free trial of the hearing aid for 30 days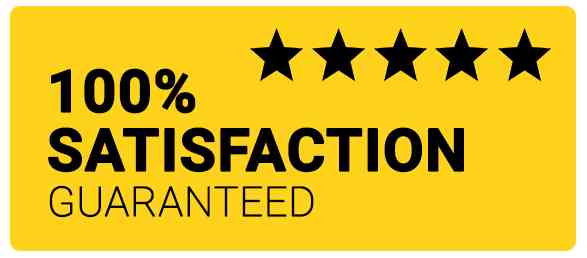 Thank you for submitting your request
We will get in touch with you as soon as possible.