Unitron is a Canadian hearing aid brand that was founded in 1964. Based in Waterloo Region, Ontario, the company is part of the Sonova Group, which also includes the Phonak hearing aid brand. Together, the group supplies hearing aids and accessories to more than 70 countries around the world, with a strong presence in Europe and North America.
Since the brand was formed, Unitron has focused on developing Unitron products, features and accessories that benefit hearing aid wearers the most. The company became a leader in power analog behind-the-ear (BTE) devices during the 1980s for people with severe to profound hearing loss. Today, Unitron offers around 20 hearing aid products and a wide selection of accessories to provide customers with a natural hearing experience and speech clarity even in noisy settings.
Unitron hearing aid accessories
Unitron has a wide range of accessories and apps to accompany its hearing aids, for instance:
Charging station for lithium-ion batteries, including a secondary power pack for charging overnight if you don't have access to a power outlet.
A rechargeable kit that changes Moxi All, Moxi Fit, or Stride M devices into rechargeable hearing aids while you can also switch to zinc-air batteries for uninterrupted listening.
Remote Plus is a smartphone app that lets you adjust your hearing aids.
Remote control 2 allows you to discreetly change the volume and switch between programs.
TV Connector enables you to connect your hearing aids wirelessly to your TV to stream audio without wearing a streamer.
uControl 2.0 app allows you to use your smartphone to adjust your hearing aid settings.
uStream lets you listen to stereo sound in your hearing aids streamed wirelessly from your TV or smartphone.
The uDirect 2 comes with a microphone that can be clipped to your collar to help make conversations, even over the phone, sound crystal clear.
uMic is a wireless microphone that has a built-in clip and lanyard loop to send audio to your hearing aids to help improve your hearing in noisy environments.
Unitron hearing aid reviews
Unitron's range of Moxi hearing aids is available as receiver-in-canal (RIC) hearing aids that offer all levels of technology. Depending on which technology level you choose, the Moxi range offers:
Log It All App (stores hearing aid sounds on your smartphone)
Wireless Bluetooth streaming
SoundCore technology and binaural processing
Two of the leading Unitron Moxi hearing aids are the Moxi Jump and Moxi Fit.
Unitron Moxi Fit
The Moxi Fit is a relatively small RIC hearing aid with a built-in push button which allows you to control the hearing aid features such as Bluetooth connectivity and Telecoil, depending on which version of the Moxi Fit you are using. You can choose from between 10 and 12 hearing aid colors, while the Moxi Fit models utilize all three of Unitron's available hearing platforms: North, Discover, and Tempus. The Moxi Fit devices that use the Tempus and North platforms for instance will include the Teleocoil hearing loop system. However, they are not Bluetooth enabled. Meanwhile, the Moxi Fit hearing aids that utilize the Discover platform has Bluetooth but not Telecoil. You cannot get both the Moxi Fit hearing aids. All hearing aids in the Unitron Moxi Fit range use 312 non-rechargeable hearing aid batteries.
Unitron Moxi Jump
The Moxi Jump hearing aid is available in 10 colors and comes with a rechargeable lithium-ion battery that provides 24 hours of charge, a telecoil that amplifies the sounds you want to hear, and a push-button that enables you to change the volume and settings as you wish. The Moxi Jump uses the technology of Sonova's Sword chip 3.0 – the very latest wireless chip for smart hearing devices. There are four technology levels with this device, while all Moxi Jump hearing aids use the Discover platform enabling the hearing aids to work in unison with today's Apple and Android smartphones. Moxi Jump devices also utilize the Unitron brand's FLEX option which upgrades the hearing aids to a more advanced technology level.
To find out whether you could benefit from a Unitron hearing aid, schedule a consultation with your hearing care professional and they can discuss which hearing aid options best suit your needs.
With you on your journey to better hearing.
It's time to finally treat your hearing loss. Sign up for a free consultation with a licensed hearing care professional today to determine if you have hearing loss. It's the start of your journey towards better hearing.
EarPros benefits:
it's 100% risk free.
best partner with more than 1.000 stores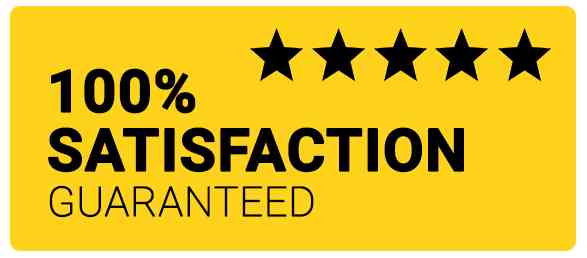 Thank you for submitting your request
We will get in touch with you as soon as possible.