If you are one of the estimated 466 million people worldwide with hearing loss and require hearing aids, Bluetooth hearing aids offer great sound quality and enable you to stream sounds from any Bluetooth device.
What are Bluetooth hearing aids?
Bluetooth is a wireless communication technology that enables hearing aids to connect wirelessly with televisions, computers, tablets or phones. With Bluetooth hearing aids you can:
Take phone calls directly through your hearing aids hands-free
Connect to your TV and adjust what you hear through your hearing aids
Stream music directly to your ears from any device
Enjoy a more stable signal without interference
Best Bluetooth hearing aids
If you are a hearing aid wearer and enjoy listening to music, talking on the phone or watching TV or movies, then a Bluetooth hearing aid would make a great fit for you. Here are some of the best Bluetooth hearing aids on the market.
1. Signia NX
The Signia NX 'made for iPhone' hearing aids are compatible with Bluetooth and high definition ear-to-ear transmission (HD e2e) technology that turns your hearing aids into wireless headphones.
Features
Stream calls and music directly from Apple smartphone or Android smartphone using StreamLine Mic (with Android phones, you will need an additional streaming connector)
Stream audio from your television directly to your hearing aids with StreamLine TV
Adjust hearing aid volume and other settings with the Signia app
The miniPocket acts as a remote control if you don't have a smartphone
2. Starkey Halo iQ
Halo iQ is Starkey's Bluetooth compatible hearing aids that connect wearers wirelessly to their iPhones. Wearers can stream phone calls, video calls, music, and other media from a Bluetooth enabled device.
Features
Contains noise reduction technology to eliminate background noise and directional microphones to enhance speech so it always sounds clear and natural
Utilizes iPhone's GPS feature to geo-tag your listening preferences at specific locations and make automatic adjustments accordingly
Contains Advanced Multiflex Tinnitus technology to relieve symptoms of tinnitus (ringing in the ears)
3. Phonak Audeo B Direct
Phonak's Audeo B Direct hearing aids are available in several technology levels and enables you to connect directly to any Bluetooth compatible phone. Your hearing aids become wireless headphones, allowing you to stream your favorite music and TV directly to your ears.
Features
Utilizes the in-built microphones to pick up your voice for phone calls
Hear your phone ringing in your hearing aids
Answer or reject calls by pushing a button on your hearing aids
Connects to your TV or sound using the Phonak TV Connector
4. Widex Evoke
Although Widex was a late entrant into the iPhone streaming market, its 'made for iPhone' range offers some of the best Bluetooth hearing aids on the market.
Features
Battery re-energizes in just 20 seconds and provides 24 hours of use
Uses Widexlink wireless technology that provides better streaming than Bluetooth
Uses less power and provides incredibly fast transmission to avoid drops or delays in sound
Combine streaming with the Evoke app to adjust volume and program settings
5. Oticon Opn
The Oticon Opn hearing aids have been designed to become a wireless headset for any Bluetooth compatible streaming device. Of also captures the full soundscape for the wearer to enhance their listening experience.
Features
ConnectClip streams your phone and Skype calls plus music directly to your hearing aids
Key-sized remote control allows you to make adjustments quickly and discreetly
Oticon ON app connects to your smartphone to adjust volume and program settings
Provides a 'find my hearing aid' feature using Bluetooth connectivity to find your misplaced hearing aids
While modern hearing aids have the potential to transform your quality of life by delivering excellent sound quality, Bluetooth hearing aids take it even further. The best Bluetooth hearing aids not only do this but also allow you to stream good-quality audio directly to your ears.
With you on your journey to better hearing.
It's time to finally treat your hearing loss. Sign up for a free consultation with a licensed hearing care professional today to determine if you have hearing loss. It's the start of your journey towards better hearing.
EarPros benefits:
it's 100% risk free.
best partner with more than 1.000 stores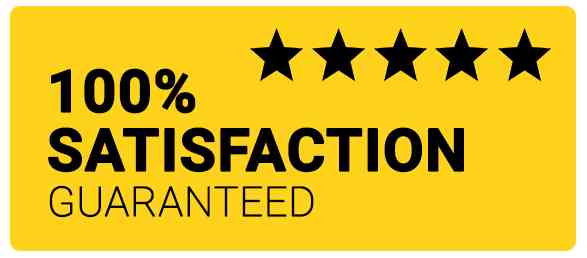 Thank you for submitting your request
We will get in touch with you as soon as possible.