Loss of hearing is a debilitating condition impacting not just the individual but also their friends and family members. Frustration, isolation, reduced quality of life and hampered relationships are all consequences of hearing loss, with the World Health Organisation (WHO) stating that around 5% of the world's population currently suffers with disabling hearing loss.
Many more individuals manage less severe, but still significantly impactful, loss of hearing function. A hearing aid can combat loss of hearing. The WHO found that estimates suggest an 83% gap in hearing aid need and use – that is, only 17% of those who could benefit from use of a hearing aid actually use one.
There are many reasons why individuals may not use hearing aids. Studies have shown that one of the primary barriers to hearing aid use is cost. A greater percentage of those within a lower socio-economic demographic who would benefit from using a hearing aid cannot afford to buy them.
5%
5% of the world's population currently suffers with disabling hearing loss.
So, what options do you have?
Aside from payment plans offered by many hearing aid retailers, making use of your own health insurance policies can alleviate the financial burden of investing in a hearing aid.
Hearing aid insurance coverage varies per policy, and depending on your health insurance plan, the policy can cover not only the technology itself, but also the costs of screenings, tests, repairs and replacements. depending on your health insurance plan.
When discussing with your insurance provider what your own individual plan covers, make sure to ask specific questions relating to covering hearing aids, how financial support is provided (whether you have to submit paperwork for reimbursement for example) and to what degree is it provided, terminology associated with hearing aid coverage within your plan and any additional stipulations related to your coverage and hearing aid insurance.
Who you work for can have a significant impact on the hearing aid insurance coverage you have. Some companies' health insurance policies may not cover hearing aids however, but that does not mean that insurance policies are not available to you.
It should also be noted that certain states make it a requirement that all insurance plans must provide coverage for hearing aids. Colorado, Delaware, Georgia, Kentucky, Louisiana, Maine, Maryland, Massachusetts, Minnesota, Missouri, New Jersey, New Mexico, North Carolina, Oklahoma, Oregon, Tennessee, and Texas require that health benefits plans in their state pay for hearing aids for children. Arkansas, Connecticut, Illinois, New Hampshire, and Rhode Island require coverage for both children and adults. If you live in these states it's important to be aware of the rights afforded to you by state insurance mandates.
For those who live outside of these areas and whose companies do not provide adequate hearing aid insurance coverage, there are other avenues to explore.
Federal and state programs that help with medical costs for some people with limited income and resources, such as Medicaid, are another route to explore. While Medicaid provides some hearing aid insurance coverage, it should be noted that Medicare does not (in most cases, however there are some exceptions).
Other NGOs, both private and public, as well as charities can also provide hearing aid insurance funding: veterans organisations, workers unions, non-profit organisations, and so on, and exploring these options is also recommended, should your individual hearing aid insurance plan not cover the full costs.
We offer a free consultation to provide advice on choosing the best hearing aid for you and your needs/situation. We can also help advise on what questions and considerations you should have when discussing your insurance and making the most of it to cover the costs of investing in your hearing aid. Restoring your hearing is virtually invaluable and we'd like to help you when it comes to discussing your options and relieving any financial-related stress.
With you on your journey to better hearing.
It's time to finally treat your hearing loss. Sign up for a free consultation with a licensed hearing care professional today to determine if you have hearing loss. It's the start of your journey towards better hearing.
EarPros benefits:
it's 100% risk free.
best partner with more than 1.000 stores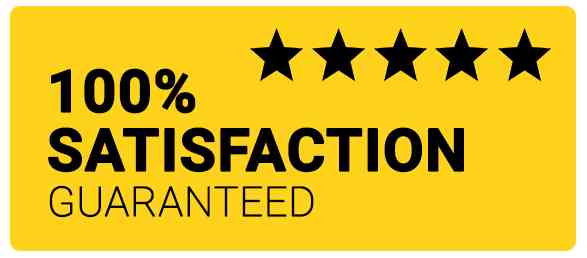 Thank you for submitting your request
We will get in touch with you as soon as possible.