Is it time for you to visit an audiologist? Hearing problems can vary from being mildly irritating and frustrating to frightening and sometimes even painful. But the worry of discovering that a minor hearing problem is actually something more serious can often make people reluctant to have their hearing issues checked out.
A study by the Johns Hopkins School of Medicine found that many hearing aid users wait 10 years before they get help for their hearing loss. But simply ignoring your hearing loss won't make it any better, and this can lead to social isolation, depression, and has even been linked to dementia. This makes it even more important to find a good audiologist who you can trust to help you address your hearing issues.
What does an audiologist do?
An audiologist is a highly skilled and licensed hearing health care professional, who specializes in the diagnosis and treatment of hearing loss in people of all ages. Most audiologists provide the following services:
Comprehensive hearing examinations
Fitting, adjustment and maintenance of hearing aids
Treatment for tinnitus (ringing in the ears) and balance disorders
Hearing and speech rehabilitation
What can I expect when I visit an audiol
Audiologists will not only help you with your hearing loss, but they will also check for any other underlying issues that may be affecting your ability to hear. Ear wax build-up and tinnitus, known as ringing in the ears, can make it difficult for a person to hear properly. An audiologist will carry out several different hearing tests to thoroughly assess your situation and recommend the appropriate course of treatment. They will then discuss the results with you and answer your questions. You will be able to try on hearing aids to find the best one for you and the hearing care professional will show you how the aids work.
When should I visit an audiologist?
If you have started to notice that you need to turn the TV volume up or ask people to repeat themselves, then it's a good idea to visit an audiologist as soon as possible. Some people, however, don't realize they are having problems with their hearing until someone brings it to their attention. While many people don't want to admit they have a hearing problem, the quicker you take decisive action, the quicker and easier it will be for you to enjoy a better quality of life. Here are some of the key symptoms of hearing loss that show you need to visit an audiologist:
People complain the volume on your TV is too loud
You often have to ask people to repeat themselves
You feel exhausted after a conversation
You struggle to hear in busy environments
You are reluctant to go to social events
How to find the best audiologist near me
While you may feel daunted at the prospect of seeing a hearing care professional, a good audiologist will offer 
more information on hearing loss
 and provide a comprehensive hearing service including state-of-the-art technology, and diagnostic hearing tests. They will be able to determine the degree of your hearing loss and the specific hearing aids that will help to improve your hearing.
Ask for a referral
When it comes to finding an audiologist, a referral from someone you trust like a relative or friend is often a good first step. They will also be able to tell you what to expect from the consultation and what their experience was like. Alternatively, you can also ask your doctor to recommend an audiologist near you that will provide you with good service.
Check your insurance coverage
Most insurance companies don't cover hearing aids, but some will pay for a hearing test. If you have this type of coverage, then you can check your insurance provider's directory to make sure you visit an audiologist that is in your provider's network.
Pick a reputable business
Find a clinic that offers a no-obligation consultation – they will assess your hearing before discussing your options if necessary, such as hearing aids. Before you book your appointment, be sure to check customer testimonials and patient reviews to see what people's experiences have been of the clinic.
Taking the time to find a good audiologist will mean that you will be supported by a hearing care specialist who takes the time to understand your hearing needs, lifestyle and your motivations for improving your hearing. While hearing aids are a considerable investment, you will be surprised at just how much better you can hear – and you'll no longer feel like you are missing out.
With you on your journey to better hearing.
It's time to finally treat your hearing loss. Sign up for a free consultation with a licensed hearing care professional today to determine if you have hearing loss. It's the start of your journey towards better hearing.
EarPros benefits:
it's 100% risk free.
best partner with more than 1.000 stores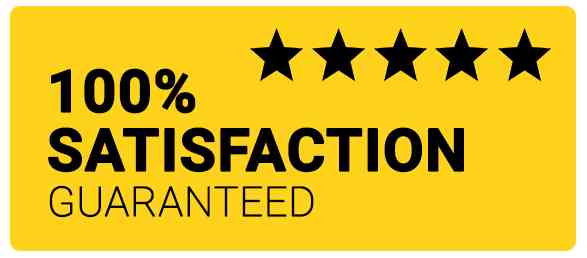 Thank you for submitting your request
We will get in touch with you as soon as possible.