If you have hearing loss, then you are just one of the 466 million people worldwide living with a similar condition. The World Health Organization (WHO) estimates that this will rise to more than 900 million people by 2050.
If you are looking for more information on hearing loss, here are the hearing loss statistics you need to know.
422 million
It's estimated that 432 million adults have hearing loss.
Worldwide hearing loss statistics
Hearing loss in adults
It's estimated that 432 million adults have hearing loss
The number of those affected is spread unevenly across the world, with less people experiencing hearing loss where income is higher
Most people with hearing loss live in low- and middle-class countries, where access to healthcare is low and the quality of the services available is poor
Around 25% of all adults with hearing loss are more than 65 years old
The occurrence of hearing loss among adults above 65 years is five times higher than that for people aged under 65
The highest rate of hearing loss in the over 65s can be found in south Asia, Asia Pacific, and sub-Saharan Africa
60%
of hearing loss in children aged under 15 can be linked to preventable causes
Hearing loss in children
More than 34 million children worldwide have hearing loss
1.1 billion young people are at risk of developing hearing loss as a result of exposure to loud noise in recreational environments
60% of hearing loss in children aged under 15 can be linked to preventable causes
Preventable causes of hearing loss in children include: Infections such as mumps, rubella, measles, meningitis and cytomegalovirus infections (31%). Birth complications, including prematurity, birth asphyxia, jaundice and low birth weight (17%). Use of ototoxic medicines during pregnancy and infancy (4%)
Associated health conditions
Five out of six children will experience an ear infection by their third birthday
Untreated hearing loss has been widely linked to cognitive decline and dementia
People with untreated hearing loss are twice at risk of developing depression than people who wear a hearing aid or have normal hearing
Those with heart disease have a greater risk of developing hearing loss than those without
People who have diabetes have twice the risk of developing hearing loss compared to those people who don't have the disease
Known as ringing in the ears, tinnitus is the third most widespread health issue among the worldwide population. It's estimated that around 15% of adults experience prolonged tinnitus that needs medical intervention. Between 80 and 85% of people living with tinnitus, also experience some level of hearing loss
Hearing aids
The average age of first-time hearing aid wearers is 70
People often wait as long as 15 years before they purchase their first hearing aids
20% of people in developing countries living with a hearing loss need hearing aids. This indicates there are potentially 72 million hearing aid users worldwide
Global production of hearing aids falls short, meeting less than 10% of worldwide need and less than 3% of the needs of developing countries
US $750 billion
WHO estimates that untreated hearing costs the global economy US$750 billion each year.
Global economic impact of hearing loss
WHO estimates that untreated hearing costs the global economy US$750 billion each year. This cost includes education support, health sector costs (not including the cost of hearing aids and other devices), social care costs and loss of productivity. Adults with hearing loss generally have a high unemployment rate, and those people with hearing loss who are employed will tend to have lower grades of employment compared to the general workforce.
WHO's proposed strategies for preventing
Global immunization program of children against childhood diseases such as measles, mumps, rubella, and meningitis
Global immunization program of adolescent girls and women against rubella
Screening for syphilis and other infections in pregnant women and implementing appropriate treatment programs
Improving global maternal and child health services
Practising health ear care
Reducing exposure to loud sounds by raising global awareness of the risks, encouraging people to use noise-cancelling earphones, headphones and earplugs to protect their hearing
Screening children worldwide for otitis media (middle ear infection) and appropriate treatment given
Avoiding particular drugs that could damage hearing, unless prescribed and monitored by a qualified medical practitioner
Referring high-risk infants to a hearing care professional for early assessment and management of hearing
Educate the global population on hearing loss, causes, symptoms and best preventative methods
Hearing loss continues to be one of the most common physical conditions in the world. As we are generally living longer compared to previous generations, we can expect to see higher numbers of the population living with hearing loss and associated conditions.
With you on your journey to better hearing.
It's time to finally treat your hearing loss. Sign up for a free consultation with a licensed hearing care professional today to determine if you have hearing loss. It's the start of your journey towards better hearing.
EarPros benefits:
it's 100% risk free.
best partner with more than 1.000 stores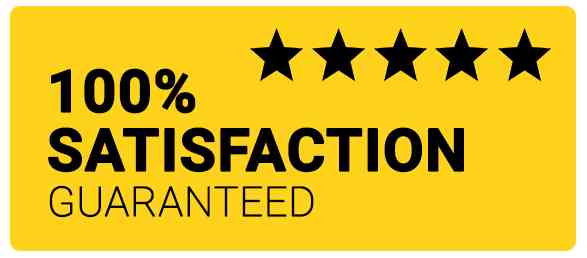 Thank you for submitting your request
We will get in touch with you as soon as possible.