If you have recently been told that you have hearing loss, 'is there a cure?' may have been one of your first questions. Unfortunately, the quick answer to this is no.
But you aren't alone. There are 466 million people worldwide with hearing loss, including 34 million children. Even mild hearing loss can have a significant impact on a person's quality of life and outlook, such as anxiety, depression, social isolation, balance problems. Currently, the best types of hearing loss treatment includes hearing aids and cochlear implants.
466 million
There are 466 million people worldwide with hearing loss, including 34 million children.
Searching for a hearing loss cure
As there are many different causes of hearing loss, it's difficult to find one single cure. But there is hope on the horizon as researchers continue to look for a solution. The search for a cure for hearing loss has taken a number of different directions, and there has been considerable investment in research into finding a cure for hearing loss.
The Stanford Initiative to Cure Hearing Loss, for instance, is focused on looking at devising treatment to repair damage in the inner and restore hearing loss, stop tinnitus and improve balance. Their research is concentrated on three key areas:
Hair-cell regeneration
Gene therapy
Molecular therapy
This item can't be edited while it's ma
Hearing loss is primarily caused by aging, exposure to excessive noise, genetics, certain medications, causing damage inside the cochlea (the inner ear). Inside it are sensory cells, called hair cells, which are responsible for your hearing. Humans are born with just 8,000 hair cells in each ear and do not develop any more. When these cells become damaged or die, your hearing loss is irreversible – in humans, anyway. Scientists are currently carrying out cell regeneration research on birds and mice and have already identified the gene responsible for stimulating hair-cell growth.
Gene therapy
Genetic disorders are a significant cause of hearing loss and are difficult to detect during pregnancy. Research into genetic hearing loss has found that most hearing loss is caused by a mutation in three genes which, it's hoped, gene therapy will be able to target. Other research is exploring using gene therapy to battle genetic hearing loss.
Molecular therapy
Molecular therapy explores the potential of using drugs as a cure for hearing loss. Researchers are exploring the possibility of identifying drugs that can encourage supporting cells in the ear to produce and become sensory cells. It's a process already observed in birds. A team of scientists in 2013 made an inadvertent discovery while studying dementia.
Their investigations discovered that a specific type of molecule had the ability of producing new hair cells. These hair cells were then able to improve the hearing of mice. With these findings and with funding from the EU, further research is looking into the possibility of developing a drug that can be applied to the human inner ear to regrow hair cells.
As scientists continue to explore the possibilities that may one day lead to a hearing loss cure,  progress so far is promising. With continued vigorous research being carried out across the world, people with hearing loss can be hopeful that one day they will finally see a cure for hearing loss.
With you on your journey to better hearing.
It's time to finally treat your hearing loss. Sign up for a free consultation with a licensed hearing care professional today to determine if you have hearing loss. It's the start of your journey towards better hearing.
EarPros benefits:
it's 100% risk free.
best partner with more than 1.000 stores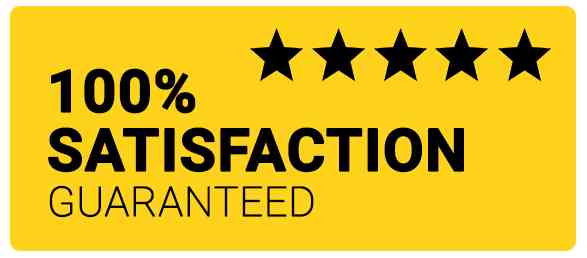 Thank you for submitting your request
We will get in touch with you as soon as possible.