For the 5% of the world's population experiencing hearing loss, hearing aids offer the potential of not only improving your hearing but your overall quality of life. There are several types of hearing aid and a popular option for people preferring a more discreet hearing device is the in the canal (ITC) hearing aid.
In the canal hearing aid
What makes ITC hearing aids different?
Custom fit.  The ITC hearing aid fits in the ear canal. Custom made from impressions taken of your ear canal and the surrounding section of the external ear.
Discreet. A little larger than invisible hearing aids, ITC hearing aids are available in several different flesh-toned colors, making them more discreet than an in the ear (ITE) hearing aid.
Powerful yet easy to use. The best ITC hearing aids are surprisingly powerful and recommended for people with a mild to severe hearing loss. They are also a good choice for anyone with reduced vision or limited dexterity.
Sound quality. With the placement of the ITC hearing aids in the ear and the hearing aid's surface area, the sound quality should be above average. They are also less likely to work themselves loose when you chew or talk.
The best ITC hearing aids
Here are five of the best ITC hearing aids available today:
1. Nera2 by Oticon
The Nera2 is an in the ear hearing aid that offers six frequency bands to ensure you always get good listening quality. The Soft Speech Booster adapts to the environment to clarify and amplify speech. You can also create three different listening profiles to ensure your hearing is personalized the way you want for when you are working, playing sport or socializing.
Key features
Uses BrainHearing Technology to give you maximum clarity and a more natural sound
Speech Omni mode provides your brain with more audibility and listening comfort in low-noise environments
Removes distortion and maintains the right volume level ensuring soft voices are audible and loud voices are comfortable to hear
Binaural Synchronisation uses wireless connectivity to enable both hearing aids to communicate with each other
2. Phonak Virto B
The Phonak Viro B ITC hearing aids boast to being the world's first hearing aids that use Biometric Calibration. This technology has been developed to take your ear anatomy and hearing needs into account. It enables the hearing aids to be able to sense where the sound is coming from more reliably and give you a better hearing performance as a result.
Key features
The device can identify more than 1,600 biometric data points and these calibration settings are calculated for each ITC hearing aid
Available in six models
Recommended for people with mild to severe hearing loss
Uses WhistleBlock, NoiseBlock, Speech in Noise and SoundRecover2 technology
3. ReSound Enya
The ReSound Enya provides good sound quality and speech understanding in durable, discreet and wireless ITC hearing aids. Being wireless, you can stream sounds directly to your ITC hearing aids with 2.4GHz wireless accessories and by using the ReSound Control app.
Key features
WindGuard feature helps to reduce wind noise outside
Using ear to ear communication you can change the program or volume of both hearing aids by only adjusting one of them
ReSound Relief app enables you to stream soothing sounds to help relieve symptoms of tinnitus
iSolate nanotech coating protects the device from earwax, dust, and water, making them one of the best ITC hearing aids for durability
4 Signia Insio Nx
The Signia Insio ITC hearing aids allow you to stream audio from your TV, phone calls and music using wireless Bluetooth connectivity. Directional microphones improve speech understanding in noisy environments.
Key features
Hearing aids automatically charge when placed in the wireless lithium-ion charging station
Automatically adjusts to correct settings when you change environments
Push-button allows you to easily change hearing programs and volume
Compatible with several apps and programs such as the myControl App, StreamLine Mic, StreamLineTV and the myHearing App.
5. Widex UNIQUE
Available in four different technology levels, the Widex UNIQUE is designed to suit your specific hearing needs, budget, and lifestyle. The UNIQUE440 is aimed at people who love being outdoors. For those who enjoy socializing in small groups, the UNIQUE330 is probably the best ITC hearing aid for them. For anyone who prefers things a little quieter, then the UNIQUE 110 and UNIQUE220 will enhance your hearing ability in smaller settings.
Key features
Reduces wind noise and enables you to hear conversations clearly in windy environments
Automatically adapts to your environment
Enables you to stream music, podcasts and phone calls directly to your hearing aids
Hearing aids have come along way in recent years. While they were once big, uncomfortable and cumbersome, they are now small and discreet and packed full of features. The best ITC hearing aids offer state of the art technology to enhance your listening experience that is also camouflaged to match your skin tone to give you discreet wearing.
With you on your journey to better hearing.
It's time to finally treat your hearing loss. Sign up for a free consultation with a licensed hearing care professional today to determine if you have hearing loss. It's the start of your journey towards better hearing.
EarPros benefits:
it's 100% risk free.
best partner with more than 1.000 stores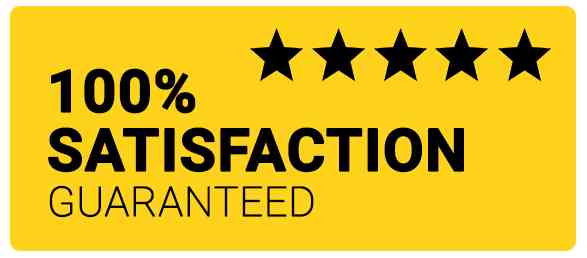 Thank you for submitting your request
We will get in touch with you as soon as possible.