If you struggle to follow conversations or cannot hear the TV without turning up the volume very high, then it's likely that you are one of the 466 million people around the globe with hearing loss. Hearing aids have the potential to transform your hearing and your quality of life. However, if you feel too self-conscious to wear a hearing aid or believe they are too difficult to use, an in-the-ear (ITE) hearing aid could be the solution. ITE hearing aids are small devices that sit comfortably and discreetly inside the ear or ear canal and can be used to treat all but very severe hearing loss.
In-the-ear hearing aids
What makes ITE hearing aids different?
Discreet. The best ITE hearing aids are small and discreet and when put inside the ear canal they can hardly be seen.
Easy to use. Contains everything in just one unit, making it easy to clean and maintain and far less fiddly than other types of hearing aids.
Comfortable to wear. The best ITE hearing aids are ones that are very comfortable to wear. ITE hearing aids are custom built so fit your ear correctly, and they work with glasses, headset or phone.
Packed with features. ITE hearing aids house several features within one single case. This enables the hearing aid to carry a maximum number of features.
Connect wirelessly. Many ITE models can be wirelessly connected to a variety of devices such as phones and TV sets.
The best ITE hearing aids
1. Custom by Widex
Widex redesigned its Unique platform to develop its best ITE hearing aids. The Custom ITE hearing aid delivers high-quality sound performance and customizable controls.
Key features
Comfortable and precise fit. Altering the angle of the battery by 90 degrees and redesigning the battery door enables the hearing aid to better fit in the ear canal.
Small and discreet. One of the best ITE hearing aids when it comes to discreetness. Its flexible folded circuit board, a shortened coil smaller receiver, and amplifier contribute to its reduced sized.
Eliminates distortion. One of the largest sound windows on the market which helps to eliminate distortion and allows for more soft level sounds to be heard.
Adapt to different environments. Sound Classifier feature enables the device to automatically adapt to different listening environments.
2. Muse iQ by Starkey
The Muse iQ comes is aimed at people with a mild to severe hearing loss. With strong battery life and advanced performance, this hearing aid promises greater clarity in noisy environments.
Key features
Durability. All components have a protective nanotech coating which makes them waterproof and durable
Advanced features. Available in six technology levels, the hearing aid delivers features such as programmable channels and advanced feedback reduction
Wireless streaming. Provides wireless streaming of phones, TV, and music using SurfLink Mini Mobile and other SurfLink accessories
Tinnitus relief. Multiflex Tinnitus Technology offers relief to users experiencing tinnitus.
3. Insio Nx by Signia
The Insio Nx offers a hearing solution for any degree of hearing loss. Bluetooth compatible, users can take advantage of the hearing aid's OneMic directionality, CROS or BiCROS fittings, and advanced noise management while in motion.
Key features
Connect to TV. Link the hearing aids to your TV using the StreamLine TV transmitter and adjust the volume separately using the Signia app
Streaming from Bluetooth devices. Benefit from hands-free audio with phone calls and music straight to your hearing aids
Discreet control. Adjust your hearing aids discreetly, using the miniPocket which is small enough to hang from a keyring but powerful enough to control your hearing aid features
4. LiNX Quattro by ReSound
The Linx Quattro is one of ReSound's best ITE hearing aids on the market. It offers an improved dynamic range and larger bandwidth frequency and greater abilities for sound isolation. 
Key features
Made for iPhone. This is a Made for iPhone hearing aid that offers direct wireless streaming from most devices
More memory. Provides twice the memory, 100% more speed and 30% more computer power than other models. It also boasts 20% less power consumption
Advanced tech features. Packed with the latest features and technology including ReSound audiological heritage, Binaural directionality III and Spatial Sense
Multipower levels. Available in three-receiver power levels – medium, high and ultra
5. Virto Black by Phonak
Virto Black is Phonak's first custom-made hearing aid that is fully connected and directly streams from any Bluetooth-enabled device.
Key features
State-of-the-art connectivity. Using their hearing aids as wireless headsets, wearers can answer, reject or end phone calls by pushing a button
Custom-fit. 3D printed to ensure it fits the wearer's ear precisely and can be worn comfortably all day
Optimal hearing. Uses Biometric Calibration to analyze 1,600 data points from an individual's ear impressions to directional microphone placement for optimal results
Performance features. Offers 16 hearing performance features and a microprocessor chip that runs five wireless programs simultaneously – Bluetooth Classic, Bluetooth LE, Airstream Technology, Roger and Binaural Voicestream
If you have hearing loss then you mustn't put off getting treatment because you feel self-conscious about wearing hearing aids. The best ITE hearing aids are custom made to give wearers a comfortable and discreet fit. Packed with state-of-the-art features, ITE hearing aids offer great hearing quality that could transform your life.
With you on your journey to better hearing.
It's time to finally treat your hearing loss. Sign up for a free consultation with a licensed hearing care professional today to determine if you have hearing loss. It's the start of your journey towards better hearing.
EarPros benefits:
it's 100% risk free.
best partner with more than 1.000 stores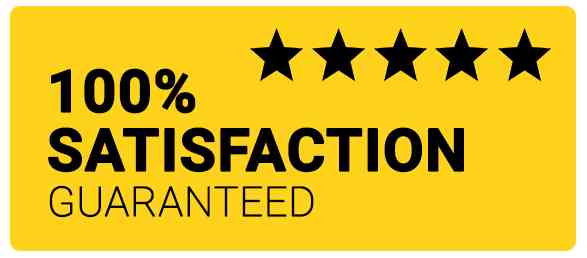 Thank you for submitting your request
We will get in touch with you as soon as possible.