Remember the days when your parents told you to turn down the music on your stereo, and history repeated itself when you raised your own children? Or how about those Fourth of July parades featuring massive fire engines blaring their sirens in close proximity to where you and your grandchildren were standing? Everybody's ears were still ringing by the time you all went to see the local fireworks celebration that same evening. 
Long or repeated exposure to sounds at or above 85 dB can cause hearing loss.
Today, you can still find teenagers in any town blaring music their parents hate, although earbuds seem to be permanently attached to their heads these days. Therefore, it's more likely their parents don't know what they're playing. Blasting music through earbuds actually poses a bigger risk to hearing than the records you played on stereos and boom boxes. You could also visit towns across the country where fire engines still blare their sirens in parades to the delight of squealing children and later in the evening, host noisy Fourth of July firework displays.
These are just a few of the leisure activities associated with loud noise exposure. The risk of losing your hearing from occupational-related noise is greater, especially in certain industries.
What are the symptoms of NIHL?
Often, a person doesn't realize they've incurred hearing damage from noise exposure until it's too late. These early warning signs can turn into permanent hearing deficits:
Ringing or buzzing in your ears (tinnitus) immediately following exposure
Pain in your ears following loud noise exposure
Slight muffling of sounds, making it difficult to understand people (e.g. it sounds like mumbling)
Temporary hearing loss that disappears 16 to 48 hours later 
48h
Temporary hearing loss can last up to 48 hours after a loud noise exposure
FAQs About Noise induced hearing loss
Is NIHL a widespread problem?
How does loud noise cause hearing loss?
What decibel of sound or noise causes damage?
How loud are sporting events?
Occupational-related noise exposure
Music-related noise exposure
What steps can be taken to prevent NIHL?
Being aware that NIHL can lead to communication difficulties, tinnitus, distorted or muffled hearing, and other issues is the first step in prevention. The National Hearing Conservation Association suggests that people exposed to high levels of noise limit their risk through use of a personal hearing protection device, increase their distance from the source, and take quiet breaks to reduce overall exposure. Here are some additional tips from the CDC:
Identify sources of loud sounds above 85 dB (e.g. gas-powered lawnmowers, power tools, or music) and reduce exposure
Avoid or limit exposure to excessively loud sounds

Turn down the volume of music
Move away from the source of loud sounds if possible
Use hearing protection devices if you can't avoid loud noise exposure or reduce noise to a safe level
Last but not least, if you experience any signs of NIHL or are concerned about exposure and potential hearing loss, schedule a hearing evaluation with a licensed hearing care professional as soon as possible.
With you on your journey to better hearing.
It's time to finally treat your hearing loss. Sign up for a free consultation with a licensed hearing care professional today to determine if you have hearing loss. It's the start of your journey towards better hearing.
EarPros benefits:
90-day money back guarantee.
best partner with more than 1.000 stores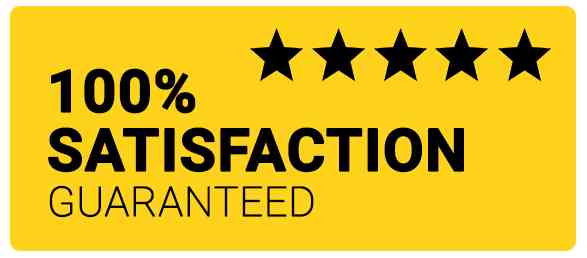 Thank you for submitting your request
We will get in touch with you as soon as possible.
The content of this page or of an article contained therein may refer and – therefore - be applicable to a specific territory different from your country of residence.
Learn more about hearing loss