If it feels like people are mumbling when talking to you and you often have to ask them to repeat themselves, it may be a sign that you have hearing loss. Around one in six Australians live with some degree of hearing loss and while it's relatively common, leaving hearing loss untreated can be detrimental to your health. However, hearing aids have the potential to transform your quality of life by improving your quality of hearing.
Buying hearing aids
The prices of hearing aids mainly vary because of the technology and features included. The main difference between the technology levels relates to how well the hearing aids perform in more noisy environments. In general, more expensive hearing aids deliver better performance in noise and a wider selection of automatic programs for different listening situations. The cost of hearing aids will also depend on the level of service included.
Hearing aid prices
The basic or standard level hearing aid can start from around $1,000 to $2,00 for a pair. Meanwhile, if you opt for a pair of hearing aids boasting the very best technology, you can expect to pay anything up to $7,500. While there can be huge variability in pricing between hearing care providers, it is important to do your research and shop around before you commit to buying your next hearing aids.
1. ReSound Linx Quattro
Price starts from $2,600 (per aid)
Designed for people with a mild to severe hearing loss, the ReSound Linx Quattro offers excellent sound quality thanks to a maximum peak output of 116dB. Whether you are listening to music or having a conversation the Binaural Directionality III and Spatial Sense technology helps your ears and brain locate the source of the sound.
Features
Excellent clarity in noise, especially for speech
Made for iPhone and Android technology to stream calls and music
Rechargeable lithium-ion batteries
Resound smartphone app gives the user complete control
2. Widex Evoke
Price starts from $1,800 (per aid)
The Evoke hearing aids are the first to be powered by machine learning technology. Designed for a wide range of hearing loss, they offer natural sound quality and Widex SoundSense technology.
Features
Compatible with a smartphone app to personalise your listening experience
Fluid sound analyser makes it ideal for music lovers
Uses made for iPhone technology to stream high-definition audio straight to your ears
Available in four technology levels
3. Phonak Audeo Marvel
Prices start from $1,800 (per aid)
The Audeo Marvel hearing aids offer universal binaural connectivity and clear natural sound. You can stream all types of audio straight to your hearing aids from audiobooks and podcasts to music, videos and phone calls.
Features
Adjusts to your environment effortless with Autosense OS 3.0
Available with rechargeable batteries
Direct streaming from Android and iPhone devices
Call to text transcription
4. Unitron Discover
Prices start from $1,800 (per aid)
Delivering natural sounds in all types of environment, the Discover hearing aids offer great connectivity options and the latest in hearing aid technology to bring you a modern and discreet hearing aid.
Features
Four technology levels available to suit all lifestyles
Stream audio directly from Android or iPhone
Automatically adjusts to each environment
Rechargeable lithium-ion battery option
5. Oticon OPN S
Prices start from $2,450 (per aid)
The OPN S hearing aid comes with OpenSound Navigator which makes it easier to focus on who is speaking at any one time. It also has the ability to scan your listening environment more than 100 times per second to isolate speech, offering clear and natural sound quality.
Features
Available in three technology levels
BrainHearing technology reduces listening effort, improves auditory memory and speech understanding
Eliminates feedback
A three-hour charge will deliver up to 24 hours of use
When you invest in hearing aids, you not only get the ability to hear clearly again in return, but you will also benefit from an improved quality of life. Today's modern hearing aids are small, lightweight and fit comfortably and discreetly. Most people won't know you are wearing a hearing aid, and you'll likely forget you are, too.
With you on your journey to better hearing.
It's time to finally treat your hearing loss. Sign up for a free consultation with a licensed hearing care professional today to determine if you have hearing loss. It's the start of your journey towards better hearing.
EarPros benefits:
it's 100% risk free.
best partner with more than 1.000 stores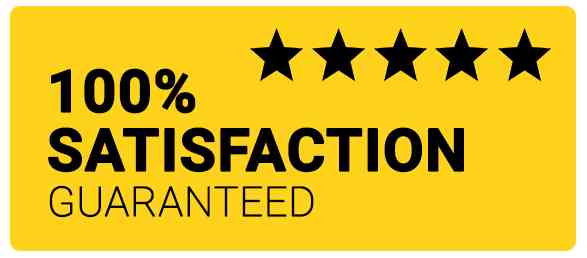 Thank you for submitting your request
We will get in touch with you as soon as possible.