Phonak offers 14 distinct models of hearing aid. From the premium Audeo Paradise to the older Naida B, there are Phonak hearing aids to suit every price point.
If you're interested in Phonak in Australia, here are the most popular models available.
The Audeo Paradise is Phonak's state-of-the-art hearing aid. This premium rechargeable Receiver-in-Canal (RIC) hearing aid includes motion sensor hearing, cutting-edge speech enhancement, and dynamic noise cancellation.
For tinnitus sufferers, it also includes a masking feature, which increases the volume of ambient sounds to mask symptoms.
Tired of manually adjusting your Phonak hearing aid?
The Virto Marvel automatically adapts to new environments for a superior hearing experience. Wearers of this hearing aid will enjoy heightened speech understanding with less listening effort.
This fully customisable hearing aid is also available in strong, lightweight medical-grade titanium.
For Behind-the-Ear (BTE) Phonak hearing aid models, the Naida Marvel is the next generation of hearing aid technology. If you struggle to hear over long distances, this hearing aid offers reduced listening effort, better understanding, and automatic speech recognition.
These Phonak hearing aids are also compatible with all Bluetooth-enabled devices for making hands-free calls and enjoying HD media streaming.
Children with mild to profound hearing loss often have fewer options for hearing aids. Phonak hearing aid reviews on the Sky Marvel are glowing because these are specifically designed for the needs of younger hearing aid wearers.
The child-friendly design makes the hearing aid completely tamperproof. It's fully rechargeable and includes ten hours of constant media streaming.
Choose from a variety of colors and enjoy the fun sticker pack that allows your child to stamp their personality onto their Phonak hearing aid.
The Phonak Virto B is a hearing aid model that utilises customisedbiometric calibration for the first time. Each hearing aid is customized to the anatomy of the wearer, so no two pairs of hearing aids are the same.
Virto B hearing aids aim to make the listening experience fully automatic by adapting to the wearer's needs and surroundings. If you're tired of sub-par hearing, Virto B hearing aids are the answer.
For the most advanced hearing system offered by Phonak, there are Lyric hearing aids. These differ from other hearing aids because they are completely invisible and are installed deep in the ear.
They still contain the same state-of-the-art technology as other premium Phonak hearing aid models, such as the Audeo Paradise. The difference is these require no maintenance and provide 24/7 hearing.
With you on your journey to better hearing.
It's time to finally treat your hearing loss. Sign up for a free consultation with a licensed hearing care professional today to determine if you have hearing loss. It's the start of your journey towards better hearing.
EarPros benefits:
it's 100% risk free.
best partner with more than 1.000 stores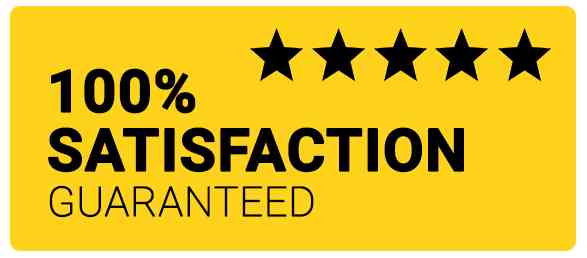 Thank you for submitting your request
We will get in touch with you as soon as possible.
Bluetooth Technology in Your Hearing Aids?
A major challenge hearing aid manufacturers have had to overcome in recent years is technology. Older hearing aids are designed to help people hear real sounds from real people. They were never calibrated or optimised for smartphones and tablets.
Bluetooth technology has changed the game, and now you can connect your hearing aids directly to your mobile devices or even a Bluetooth-enabled television.
Direct Bluetooth media streaming allows you to listen to your content at the volume you decide. Phonak in Australia was a pioneer of this with the release of the Marvel range of hearing aids, which solved the technical challenges of hassle-free streaming for the first time.
Today, Phonak utilizes the PRISM wireless chip to reduce battery strain, lessen power consumption, and enable multiple simultaneous device pairing.
With Bluetooth technology in your hearing aids, you can:
Take hands-free calls.
Watch your favorite content.
Pair with different devices cable-free.
Consume media on the go.
Phonak Models with Bluetooth Capabilities
Every model released following Phonak's 2018 Marvel launch now comes with Bluetooth capabilities.
The technology is getting better with every new generation of hearing aid. These days, Phonak hearing aids prices are not significantly higher if you want Bluetooth connectivity.
Here are some of the most popular models of hearing aid that come with Bluetooth technology:
Audeo Marvel
Bolero Marvel
Audeo Paradise
Audeo B-Direct
Sky Marvel
Naida Marvel
Lyric
Are Phonak Hearing Aids Right for Me?
It's easy to look at Phonak hearing aid prices in Australia and balk at costs. Phonak's most advanced hearing aids can cost thousands of dollars per ear, but the quality of life features are worth it for most people.
So who are these hearing aids best for?
Due to the advances in Bluetooth technology, these hearing aids are best designed for those who regularly stream media and utilise technology. They are also ideal for those on smaller budgets, as there are plenty of choices for those who need an excellent hearing experience without the high cost.
State-of-the-Art Technology – Bluetooth pioneers and new invisible Lyric hearing aid.
Choice – With so many models and Phonak hearing aid prices, there's something to suit everybody.
Tinnitus Masking – Its tinnitus masking capabilities are some of the most advanced in the business.
Expensive – A simple Phonak hearing aid price list 2021 indicates that their best hearing aids are simply unaffordable for most people.
Accessories Needed – Accessories like the Roger iN Microphone are needed to make the most of Phonak hearing aids.
Connect with Hearing Aids from Phonak
Although Phonak hearing aid prices may be high, there are plenty of ways to help with their overall cost. In fact, your health insurance might cover the bulk of the expense.
To find out whether these hearing aids are for you, schedule a free consultation with EarPros today.