Founded more than 60 years ago in Germany, Hansaton is a Hamburg-based hearing aid brand that has become renowned for researching, designing and developing innovative hearing solutions to enable people to live a fulfilled life, despite having hearing loss.
The company began a partnership with Sonova Group in 1995, the global leader in hearing devices that also includes the Phonak and Unitron brands. Since then, Hansaton has posited itself as a leader in sustainable and innovative technologies combined with awarding-winning design. Hansaton has developed a range of customised solutions to help people with hearing loss enjoy an optimal hearing experience.
While the devices are available in more than 70 countries, Hansaton hearing aids are comfortable, slim and compact but packed with a wealth of technology and available as in-the-ear (ITE), behind-the-ear (BTE) and customised hearing solutions.
Hansaton added the Sound SHD to its portfolio of hearing aids, offering hearing aid users modern and attractive design with a powerful SphereHD chip which it shares with the Hansaton AQ SHD rechargeable hearing aid. This technology delivers superior and natural hearing, even across constantly changing or challenging sound environments.
This cutting-edge hearing system automatically adapts to any listening situation and combined with speech discrimination, noise management, sound localisation. It also offers integrated tinnitus relief technology to relieve the sensation of ringing in the ears to help create an everyday comfortable hearing experience.
Sound SHD models
The Hansaton SHD range is available in four performance and technology levels. All the Hansaton Sound SHD hearing aid models are a receiver-in-canal (RIC) hearing aids that offer the same technology and great sound quality. The key difference between each model is the size and battery options:
Hansaton Sound SHD 10: Smallest device in the range but lacks the inbuilt button and telecoil compatibility found in the other models
Hansaton Sound SHD S312: Most popular model in the range, its size provides a good balance between size and battery life
Hansaton Sound SHD S13: A little larger and uses a long-life battery and provides the best choice for those with moderate to severe hearing loss
Hansaton expanded the Sound SHD range to include the Hansaton Sound SHD 5 hearing aid which offers 12 channels and 7 programmes that transform hearing into an experience to be enjoyed.
Features
Today's hearing aid users demand a lot from their hearing aids. With the ever-growing influence that media has on our daily lives, Hansaton designed the Sound SHD stream to be versatile and changing communication needs. While the Hansaton Sound SHD Stream enables you to make and receive video calls and hands-free telephone calls via your hearing aids and smartphone, you can also stream your favourite films or TV shows directly to your ears. The Sound SHD stream supports binaural hearing that creates a hearing experience that's natural and personal. The hearing aids also feature:
SpeechBeam SHD-1: Utilises data from each hearing aid and cutting-edge noise reduction features to improve speech understanding in challenging sound settings
Speech Locator: Quickly identifies which direction speech sounds are coming from
Spatial Awareness: Utilises directional data obtained from both hearing aids to effectively analyse changing sound environments so you can decipher where specific sounds are coming from
AutoSurround SHD 3: Will automatically perceive the type of noise and uses the best sound environment programme to improve your hearing
SHD accessories
Hansaton has created a range of innovative accessories to complement your Sound SHD hearing aids, including:
uStream: Wireless remote control that will stream stereo sound from your devices to your hearing aids using the SphereHD platform
uMic: Wireless microphone that picks up the audio and streams it to the uStream or uDirect 3
uTV3: Streams audio from your TV via the uStream or uDirect 3
uDirect3: A wireless remote control that streams stereo
remoteHD app and Remote Control 2: Uses the SHD platform to transform your smartphone into a discreet remote control for your Hansaton hearing aids
If you are concerned about your hearing or think you may benefit from wearing hearing aids, schedule a consultation with your hearing care professional who will be able to advise you on your options.
With you on your journey to better hearing.
It's time to finally treat your hearing loss. Sign up for a free consultation with a licensed hearing care professional today to determine if you have hearing loss. It's the start of your journey towards better hearing.
EarPros benefits:
it's 100% risk free.
best partner with more than 1.000 stores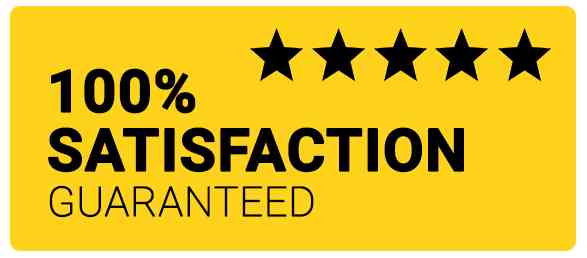 Thank you for submitting your request
We will get in touch with you as soon as possible.