11%
Costco's market share of the U.S. market
Founded in 1976 under the name Price Club, Costco is known for its careful selection of quality products while also keeping costs down for its members.
In addition to food, drink, and household electronics, Costco has branched out with great success in several other areas, including travel, rental cars, pharmaceuticals, and hearing aids. As of 2019, Costco was the largest private provider of hearing aids in the United States, capturing 11% of the U.S. market. In part, this is due to low Costco hearing aid prices, especially for the company's Kirkland Signature hearing aids.
Costco Hearing Aid Features
Costco's most significant selling feature is the price. While most hearing aids cost an average of $2,000 per ear, Kirkland hearing aids cost as little as $1499 for a pair and come with free warranties and loss/damage coverage, as well as a free Costco hearing test, free hearing aid cleanings, follow-up appointments, and checkups.
Costco also carries a selection of hearing aids other than Kirkland hearing aids. In most cases, these hearing aids are less expensive than average. The necessary trade-off is that you get a functional hearing aid without higher-end options and features. 
Costco Hearing Aid Reviews
Kirkland Signature 9.0
Kirkland is Costco's house brand and used for products as varied as coffee, fresh produce, and hearing aids. Kirkland hearing aids are manufactured by Sonova International and use the Sonova Sword chip, a wireless chip that makes the hearing aid Bluetooth compatible.
The Kirkland Signature 9.0 is a reliable hearing aid if somewhat stripped of extra features. The hearing aid is a receiver-in-ear model that auto-adjusts program settings to match the surrounding environment. A pair of hearing aids can share information through binaural signal processing.
Kirkland hearing aids can connect to televisions, music players, and phones. The hearing aids can automatically distinguish between music and conversation when streaming audio, and they support hands-free phone use. 
The Philips HearLink 9010
Also offered by Costco, the behind-the-ear Philips HearLink 9010 makes use of Oticon Open Hardware and offers more features than Kirkland hearing aids, including:
Multichannel directionality
Binaural noise management
SoundMap noise control
SoundMap feedback canceller
Made of iPhone functionality
Airplane mode
The downside is the price. While Kirkland hearing aids cost $1499 for a set of hearing aids, the Philips HearLink 9010 costs $1249.00 per hearing aid. 
The Rexton Adore iX
The Rexton Adore iX for Costco is an
in-the-ear hearing aid
, but it's also a 'click-and-fit' aid. That means it doesn't require an impression to be taken of your ear. Instead, it comes with varying comfortable soft tips that provide a quick and easy fit. Like the Kirkland Signature 9.0, it's a basic hearing aid without many extra features. The Adore iX offers automatic voice detection and a directional microphone.
As we've noted, the biggest advantage of Costco hearing aids is price. If you're looking for a relatively inexpensive, bare-bones hearing aid, Costco may be the solution you need. If you're looking for more advanced hearing aids, you may want to look elsewhere.
None of the three hearing aids discussed above have tinnitus features, and only one – the Philips HearLink – offers the convenience of rechargeable batteries. Kirkland hearing aids lack telecoils, a feature in many other hearing aids that allows users to listen to audio broadcasts in airports, auditoriums, and other public places. 
The biggest advantage of Costco hearing aids is price
Costco Hearing Aid Prices
Kirkland Signature 9.0: $1499 for two hearing aids
Philips HearLink 9010: $1249.99 per hearing aid
Rexton Adore iX: $1249.99 to $1499.99 per hearing aid
Hearing Aid Brands Sold at Costco
Costco hearing aids are well-known for providing maximum value without breaking the bank. While Costco sells hearing aids from multiple brands, they also offer their own hearing aids: Kirkland Signature.
If you want lower hearing aid prices, Costco has what you need.
Costco's selection includes five different brands:
Kirkland Signature hearing aids
Philips hearing aids
Rexton hearing aids
Costco ReSound hearing aids
Make sure you look up Costco hearing aid reviews first, so you can be sure to choose the right brand for your lifestyle and level of hearing impairment.
But who makes Costco hearing aids?
Unlike other major brands, Costco plays no part in manufacturing hearing aids, including its own Kirkland Signature brand.
Instead, Costco has partnered with Sonova, the world's largest manufacturer of hearing aids. Based in Switzerland, Sonova is the biggest name in the business and brings decades' worth of experience to the table.
For quality hearing aids you can rely on, Sonova manufactured hearing aids are always a safe bet.
Costco Hearing Aids: Styles
Are Costco hearing aids good?
Short answer: yes. A great perk of shopping for hearing aids at Costco is their selection. They have quality hearing aids available in practically every style imaginable. They also match different levels of hearing loss, ranging from mild to profound, to find you the perfect match
Here's a quick list  of the different styles and their features:
Open Fit – These hearing aids are worn behind the ear, with a thin tube connecting to the inside of your ear. Less discrete but comes with a high power capacity. Enables more natural sounds.
Behind the Ear (BTE) – The best Costco hearing aids for power are the BTE hearing aids. These fit behind your ear and are connected to an ear mold customized to the inside of your ear.
Bluetooth Capable – Another type of BTE hearing aid, these types of hearing aids are Bluetooth enabled, allowing your hearing aids to connect with electronic devices such as smartphones, tablets, and televisions.
In the Ear – ITE hearing aids are designed to be fitted inside the ear. However, they are still noticeable as they fill the majority of your outer ear—a good balance of power and discretion.
Canal – Custom fitted to the dimensions of your ear canal. Fills only a small portion of the ear. Therefore, these Costco hearing aids are more difficult to spot. Perfect for those who value discretion.
Completely in the Canal – These hearing aids are the smallest available. They are completely invisible because the entire device resides in your ear canal.
Remember that all the best Costco hearing aids won't necessarily be available in all the above models. You may have to check out a different brand from Costco if you have your heart set on a specific style.
The Battery Life of Costco Hearing Aids
When searching for the best hearing aids, Costco understands how important battery life is. Like with smartphones, battery technology has traditionally lagged, which means hearing aid users can quickly become frustrated with the short lifespan of a lithium-ion battery.
As you would expect from a company that features so many major hearing aid brands, different models from Costco will come with different levels of battery performance.
For buyers, the general rule of thumb is that more modern hearing aids have a superior battery life.
If you want to avoid constantly buying and switching out batteries, consider Costco's rechargeable hearing aids.
These are growing in popularity because their rechargeable hearing aids often take no more than 3-6 hours to charge fully. One full charge can provide you with a 24-hour battery life span.
Do your research and review Costco hearing aids before committing to a purchase, but based on the variety of brands and styles, you'll likely find your perfect fit at Costco.
Accessories for Costco Hearing Aids
Accessories can be expensive, dramatically increasing the cost of hearing aids from Costco. However, these accessories can be worth it to enhance your hearing experience and offer a wide range of benefits.
Let's take a look at some of the most popular accessories available with Costco's Kirkland Signature hearing aids.
EasyLine Remote Control
This remote control enables you to remotely manage the hearing experience with only three buttons.
These large buttons can be used to change programs on the TV or to increase/decrease the volume.
EasyLine Partner Mic
Costco supports hearing aid users in handling the difficulties of noisy environments with the EasyLine Partner Mic.
This remote microphone is worn on the lapel and delivers crystal clear sound quality from your friend or family member directly to your hearing aids.
EasyLine Power Pack
With Costco, never run out of hearing capacity again. The EasyLine Power Pack is a portable battery that enables you to charge your hearing aids multiple times while on the go.
This is especially useful when traveling or attending a lengthy event.
myPhonak App
Costco has teamed up with Phonak to make Kirkland Signature hearing aids fully compatible with the innovative myPhonak app.
With remote control functionality, remote hearing aid maintenance, and tinnitus control, this app is an essential accessory.
TV Connector
Connect your hearing aids directly to your television with Costco's TV connector. This remotely connects your hearing aids to your TV to provide wireless audio streaming.
The independent volume control also enables you to listen to your favorite shows at a volume that suits you.
Pros
Low Prices – Costco offers extremely competitive prices on its hearing aids. When comparing price and performance, these are some of the best-value hearing aids on the market.
Free Services – From free servicing appointments to free hearing tests, Costco takes care of its hearing aid users.
Huge Selection – With basically every style available and five manufacturers stocking their wares with Costco, hearing aid users have an unrivaled selection when they shop at Costco.
Cons
Membership Requirements – To buy Costco hearing aids, you must be a Costco member. As of this writing, membership costs $60/year.
No Online Ordering – Unfortunately, Costco hearing devices cannot be bought online. You'll need to book an in-person appointment to buy your hearing aids.
No Payment Plans – Unlike other hearing aid brands, there are no payment plans available with Costco. You'll need to pay the total amount upfront. Check with your insurer to see if they'll cover the fees.
Costco Hearing Aids In-Store Service
Costco Hearing Aid Centers are available across the nation, with additional centers opening up. For hearing aid users, Costco offers one of the best service levels of any brand.
You will need to have an active Costco membership card before booking and attending any in-person appointments.
While there are many valuable services available, Costco Hearing Aid Centers are in high demand, and it can take some planning to successfully book an appointment at a time that suits you.
Demand largely depends on where you live. However, certain regions can be more oversubscribed than others.
Lastly, keep in mind that Costco does not offer replacement hearing aids if yours need to be repaired or replaced. This is a huge downside of Costco's in-store services because hearing aid users may find themselves having to live without their hearing aids for a few days.
Convenience is a large part of the Costco hearing aid experience; you can get a free Costco hearing test, try out hearing aids, and then go shopping. While Costco does hire some audiologists, most staff members conducting hearing tests are hearing aid specialists.
Even if you choose to purchase your hearing aids through Costco, it's recommended you speak to a licensed hearing care professional for your hearing test. They can provide the best possible evaluation of your hearting and help you choose the best hearing aid for you and your lifestyle.
With you on your journey to better hearing.
It's time to finally treat your hearing loss. Sign up for a free consultation with a licensed hearing care professional today to determine if you have hearing loss. It's the start of your journey towards better hearing.
EarPros benefits:
it's 100% risk free.
best partner with more than 1.000 stores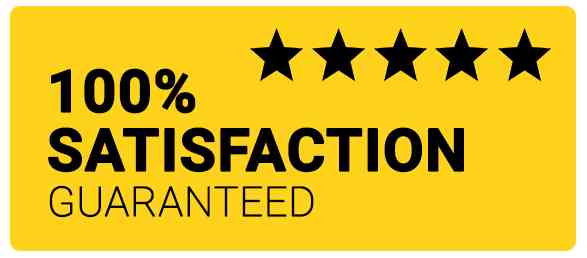 Thank you for submitting your request
We will get in touch with you as soon as possible.
Models
ReSound Preza
(LiNX Quattro 9)
Model Type
Behind-the-Ear &
Receiver-in-the-canal
Batteries
Rechargeable (Lithium-ion)
Battery Size 312, 13,
Rechargeable (Lithium-ion)
Android / iOS compatibility
Android & iPhone Compatibility
iOS and Android* Compatibility
iOS and Android* Compability
*Android connectivity requires an external streamer
Prices can be subject to discounts