The founding of hearing aid manufacturer Oticon is quite a heartwarming story. 
56,000
Times per second in which an Oticon hearing aid scans the environment
The company was established in 1904 by Hans Demant, to create a hearing aid for his wife. He must have succeeded, because today Oticon, now owned by parent company William Demant Holdings, is one of the largest hearing aid companies in the world. Let's take a dive into a few Oticon hearing aid reviews and see if an Oticon hearing aid is the right choice for you.
Oticon Hearing Aid Features
Oticon hearing aid prices are high (you can expect to pay up to $3,000 per hearing aid), but they come with some top-of-the-line features that make them well worth the price. Oticon makes a range of hearing aid styles, from behind the ear (BTE) and mini-BTE to in-the-ear, half shell, full shell, receiver-in-canal, and in-the-canal hearing aids.
Oticon's flagship models – the Oticon Opn S, Oticon Opn Play, and the Oticon Opn – all feature BrainHearing technology, including:

OpenSound Optimizer technology, which scans the environment 56,000 times a second, providing directional sound delivery close to what you'd hear with full hearing.
Spatial Sound LX, which transmits data between both hearing aids to improve your ability to localize sounds.
Speech Guard LX, which isolates speech for better understanding and communication, even in noisy environments.
Oticon also offers the ConnectClip, a small device that wirelessly connects to hearing aids, allowing you to stream audio from phones, music players, and television. Compatible with Android and Apple phones, the ConnectClip makes hands-free phone conversations possible.
Oticon Hearing Aid Reviews
The Oticon Opn S
The Oticon Opn S is arguably the most feature-laden hearing aid offered by the company, with full BrainHearing capabilities. The Opn S comes both in a regular-sized behind-the-ear style and as a discreet receiver-in-canal style called the miniRITE.
Feedback is rarely an issue with an Opn S, as the OpenSound Optimizer predicts and prevents feedback before it occurs. The aid's batteries are rechargeable, with a full charge capable of powering the device for a full day.
Settings are easily altered using the Oticon ON app, which doubles as a smart home hub, allowing you to connect the hearing aid to smart home devices. This allows you to control lights with your voice or receive an alert through your hearing aid when laundry or dishwasher cycles are complete. 
The Oticon Opn
Compared to the Oticon Opn S, the Oticon Opn feels a little dated. The hearing aid does have Bluetooth connectivity and simplified versions of BrainHearing and ConnectClip, which still produce excellent sound quality. Most wearers who haven't experienced the Oticon Opn S will be quite happy with the Opn's performance.
Like the Opn S, the Opn comes with a smartphone app for setting controls and can be used as a smart home hub. The Opn comes with rechargeable batteries and includes HearingFitness, a feature that analyzes hearing aid usage and environmental factors to display when and how you use the device, allowing you to fine-tune hearing aid settings. 
The Oticon Opn Play
Designed for children, the Oticon Opn Play is a sturdy hearing aid available in a wide range of kid-friendly colors. While the Opn Play lacks some of the features of the Opn and Opn S, it's tough enough to survive the playground and resists the damaging effects of dust, water, humidity, and temperature extremes.
The battery case of the Opn Play is difficult to access. This is an intentional feature, as it reduces the risk children will remove batteries. A light on the hearing aid case notifies adults when battery power is low.
The Oticon Opn Play is also compatible with Amigo FM, a simplified version of the ConnectClip that can be clipped to teachers to stream lessons straight into hearing aids.
The bright color options of the Opn Play appeal to children. Children are more likely to use hearing aids that come in colors they like, and bright colors make the hearing aids more visible.
At $2,300 per hearing aid, the Oticon Opn Play is cheaper than other Oticon BTE devices, and they include features like child-proof batteries and added FM functionality. Overall, the Opn Play is a good choice for a child's hearing aid.
Oticon Hearing Aid Prices
Oticon hearing aid prices are high, but comparable to other hearing aids of similar quality. Remember, these prices are only estimates. When purchasing hearing aids from healthcare professionals, additional costs (such as fittings and battery charging hubs) may be a factor in the final price. 
Oticon Opn: $2,500 per ear
Oticon Opn S: $3,000 per ear
Oticon Opn Play: $2,300 per ear
Pros and Cons of Oticon Hearing Aids
Oticon hearing aid reviews are, for the most part, positive. Some users report that the Opn S suffers occasional sound outages, but this is generally due to ear wax build-up which is common in all hearing aids. As with all hearing-related issues, it's best to work with a licensed hearing care professional to discover the best hearing aid options for you or your child.
With you on your journey to better hearing.
It's time to finally treat your hearing loss. Sign up for a free consultation with a licensed hearing care professional today to determine if you have hearing loss. It's the start of your journey towards better hearing.
EarPros benefits:
it's 100% risk free.
best partner with more than 1.000 stores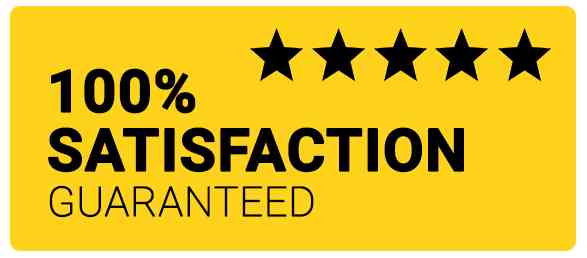 Thank you for submitting your request
We will get in touch with you as soon as possible.
Oticon Hearing Aids: Technologies
Through its Centre for Applied Audiology Research, Oticon hearing aids embrace the latest technology to better understand how the brain processes sound.
Due to their extensive research and the implementation of their findings, Oticon premium hearing aids offer a superior hearing experience with less listening effort.
Velox Technology Platform
All of the latest Oticon hearing aid models are powered by Velox technology.
Velox incorporates several cutting-edge algorithms, forming their one-of-a-kind BrainHearing platform.
BrainHearing enables faster sound processing, access to more sounds, and a more natural hearing experience.
Oticon Polaris
Building on the original BrainHearing platform, Oticon hearing devices containing Polaris have an elevated capacity for superior sound processing. For example, Oticon says the Polaris system increases the capacity of Velox-powered hearing aids by up to 16x.
EEG brain measurements have determined that Oticon Polaris improves hearing clarity by 60%, delivers 30% more sound to the brain, and improves speech understanding by an average of 15%.
Although Oticon hearing aids prices are high, it's well worth it for one of the best hearing experiences on the market today.
Artificial Intelligence
Artificial Intelligence (AI) is changing the world and now, the way we hear it. For example, Oticon recently began incorporating AI into its next-generation hearing aids in 2021.
The latest Oticon hearing aids reviews reveal this new technology represents a breakthrough for modern hearing devices and delivers optimal sound technology to Oticon users.
Together with machine learning technology, MoreSound Intelligence allows Oticon hearing devices to boost sound quality, create clear contrasts between sounds, and support even faster sound processing.
Oticon Hearing Aids: Apps & Accessories
Enhance the power of your Oticon hearing aid features by purchasing quality-of-life apps and accessories whenever you upgrade to a new set of hearing aids.
Here are some of the most popular apps and accessories available from Oticon right now.
ConnectClip Microphone
Fit the ConnectClip to the collar of anyone you want to hear with crystal-clear clarity. This wireless stereo headset doesn't diminish with distance, so if you get split up or you're in a noisy environment, ConnectClip cuts out the interference.
ConnectClip is perfect for hearing aid users who want to make hands-free calls and remotely control the volume of their hearing aids.
TV Adapter
Connect your Oticon TV adapter to your television using the physical cables or direct audio streaming to filter sound into your hearing aids from up to a whopping  45 feet away.
Now you can watch TV your way. It also comes with independent volume controls, so you and your family members can choose the volume that suits them.
Oticon ON App
Step into the 21st century with the Oticon ON app. Remotely controlled hearing aids are the future and ON allows you to discreetly control them from a smartphone app.
From altering the volume to remote servicing, you can discreetly control them from a smartphone app. It's also possible to connect via Bluetooth to other mobile devices and services. This includes smart home devices, such as thermostats.
Oticon hearing aid reviews are extremely positive, raving about the innovation brought by the ON app.
With ON, it's never been simpler to calibrate your hearing.
Oticon Recharger
Supercharge your hearing aids with the Oticon Recharger. Utilizing lithium-ion batteries, this charger enables you to enjoy a full day of hearing.
Just plug your Oticon hearing aids in and enjoy a full charge in as little as three hours. You can also use the fast-charge feature to get a 30-minute battery burst, which will give you six hours of hearing with a standard pair of Oticon Opn hearing aids.
Oticon Hearing Aids: Pros and Cons
Wondering whether Oticon hearing aid prices are worth it? Here's what you need to know about the advantages and drawbacks of purchasing hearing aids from Oticon.
Pros
●      Cutting-edge hearing technology
●      Many sizes and styles to choose from
●      Full app control from your smartphone
●      Available as a rechargeable hearing aid
Cons
●      Hearing aids require regular maintenance
●      Some discomfort during the first few weeks of use
As the second-largest manufacturer of hearing aids on the planet, Oticon is one of the biggest names in the industry.
Known for its commitment to improving hearing aid technology, Oticon conducts its own research and incorporates it into each generation of hearing aid.
With many styles and sizes available, you can get the perfect set of hearing aids for your needs.
How to Pay for Hearing Aids
Oticon hearing aid prices in Australia can be expensive. As a result, many hearing aid users worry about Oticon prices and purchase an inferior hearing aid as an alternative.
Fortunately, there  are a few  ways to pay for Oticon hearing aids:
Pay in installments
Check your health insurance policy
Seek out government help vouchers to cover the cost of your hearing aids
With EarPros, our licensed hearing professionals can point you in the right direction if you want to upgrade your hearing experience with  Oticon's top-notch quality hearing ads.
Contact us to schedule a free hearing test and discuss whether upgrading to Oticon is right for you.