Rexton is one of the world's leading hearing aid brands. Established in the 1950s, It is part of the WS Audiology group, the manufacturers of one-third of the world's hearing aids. Now available in more than 70 countries across the world, Rexton has fulfilled its founding goal to make hearing aid technology accessible to everyone who needs it. 

Rexton is committed to producing market-leading products that improve the hearing and quality of life of its customers. Using the latest technology, it developed the world's first behind the ear (BTE) hearing aid. It then went on to produce the first waterproof hearing aid and Bluetooth enabled aids.
Hearing loss is a gradual process and you might not notice it in the early stages. Rexton has an extensive range of hearing aids covering every stage of hearing loss, from mild to profound. Using binaural processing that allows wireless communication between each pair, Rexton hearing aids will improve your listening experience. They are built for comfort and durability so you can go about your daily activities confident your hearing needs are met. 
Rexton hearing aid models
The convenience and portability of Rexton's high-tech hearing aids enhance any lifestyle. There will be no more worrying that you're missing important information when you're in noisy locations or travelling to different places. You'll find a hearing aid to suit your needs in Rexton's three different product lines. 
MyCore C8: the MyCore platform uses advanced binaural processing technology to help you hear more naturally. You can also stream audio directly from your iPhone and the My Voice feature lets wearers hear their own voice naturally.  
TruCore: using the latest technology, users are provided with a natural listening experience in all environments. With Voice Ranger speech enhancement and Music Enhancer giving exceptional sound quality when listening to your favourite music, expect outstanding performance from this product line.
Essential E1: hearing aids that will fit any budget powered by TrueCore technology. With directional microphones that improve speech understanding in noisy environments and digital noise reduction technology, you can concentrate on the conversation you're having rather than background noise.
Rexton offers different styles of hearing aids. Behind-The-Ear (BTE) and Receiver-In-Canal (RIC) are worn behind the ear. BTE devices use a clear tube to direct sounds into the ear canal. RIC are usually smaller and have a speaker on the end of a wire which sits in the ear canal. In-The-Ear (ITE) hearing aids are custom made to fit inside the ear. You can also get In-The-Canal (ITC), Completely-In-The-Canal (CIC) and Invisible-In-The-Canal (IIC) hearing aids, all of which are cosmetically appealing as they are smaller.
Rexton hearing aid reviews
Rexton Adore hearing aid
Rexton Adore hearing aids are available from leading bulk-buy retailer Costco. They are customisable to your exact needs and are available in RIC and ITE types. Using advanced hearing aid technology, they are made to be comfortable, discreet and easy to charge. 
Adore Li: RIC or BTE devices with contactless charging, direct streaming to Bluetooth enabled devices and My Voice technology.
Adore Styline: portable charging case and lithium-ion rechargeability, with direct connectivity to Bluetooth devices and My Voice technology.
Adore iX: almost invisible CIC aid that's comfortable and discreet and allows for easy listening in noisy environments. Remote control function.
Adore customs: ITE/ITC products custom made for comfort and discretion. Remote control function.
Adore MB and PB: BTE Bluetooth enabled devices using MyCore technology. Low visibility and easy handling.
Rexton Cobalt hearing aid
A RIC Rexton hearing aid, the Rexton Cobalt comes in a variety of colours and four different models. They are all customisable and offer:
Bluetooth connectivity
Directional microphones
Feedback reduction
Wind noise filters
Natural sound quality 
The Cobalt 12+ and 16+ models also offer:
Voice detection
Noise reduction filters
Rexton Emerald hearing aid
Using TruCore technology, Rexton Emerald hearing aids are RIC products which enhance your natural listening experience. Elegant yet practical, the Emerald Range includes options for wireless remote audio streaming, Smart Connect and apps that allow you to control your hearing aids from your phone. A rechargeable model is also available.
Accessories
Rexton's range of accessories is designed to enhance your listening experience. Live the life you want using:
Smart connect: hands-free Bluetooth remote removes the need for a separate Bluetooth earpiece and streams audio into your hearing aid.
Smart transmitters: connect devices and stream audio directly to your hearing aids.  
Remote controls: allow you to turn your hearing aids on and off and adjust the volume remotely. Smart Mic, a Bluetooth remote microphone which can also be used as a remote is also available.
Rexton hearing aid apps: using a Rexton hearing aid app you can control your hearing aids quickly and simply from your phone.
How much are Rexton hearing aids?
As with other brands, the price of Rexton hearing aids can vary depending on the model, features and technology used in the product. A single hearing aid can cost as little as $1500 for a basic model or as much as $6000 for a top-of-the-range earpiece. The average price for a set of hearing aids is currently around $4600.
As well as your hearing aids, the price usually includes:
Hearing test
Consultation
Custom-moulding 
Service package
Initial fitting
The price may also include a warranty, follow-up adjustments and routine cleaning.
Our hearing care professionals are all licensed and ready to advise you on the best option for your hearing loss. Schedule a free consultation today and start your journey to better hearing.
With you on your journey to better hearing.
It's time to finally treat your hearing loss. Sign up for a free consultation with a licensed hearing care professional today to determine if you have hearing loss. It's the start of your journey towards better hearing.
EarPros benefits:
it's 100% risk free.
best partner with more than 1.000 stores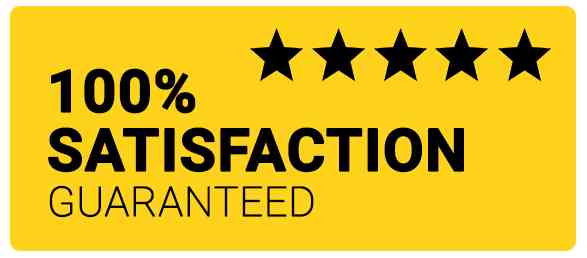 Thank you for submitting your request
We will get in touch with you as soon as possible.