Rexton Hearing Aids began in 1955 and while it eventually became a subsidiary of Signia Siemens hearing aids, it continues to design and develop its own hearing aid ranges.
Rexton has developed a reputation for creating comfortable, cutting-edge hearing solutions that are suitable for people with mild to the most severe hearing loss. Rexton has strived to take the hearing aid industry forward which has seen it develop the first-ever Bluetooth hearing aid along with the world's first dust-proof, waterproof and shockproof hearing aid.
Rexton has become known for taking a unique approach to hearing loss, which has seen it develop some of the smallest and easy-to-use hearing aids on the market that also offers an unbeatable sound quality. The company uses enhanced speech and auditory features to create some of the world's most advanced hearing aid technology to deliver one of the hearing aid industry's most efficient binaural hearing platforms.
Rexton Adore hearing aid reviews
Rexton's range of advanced hearing aids includes the Rexton Adore, which is available as behind-the-ear (BTE), in-the-ear (ITE) and receiver-in-canal (RIC) hearing aids. This series of hearing aids have been developed to offer seamless hearing, even as you move between different sound environments. The hearing aids will adjust to each setting so you will always experience continued quality hearing, even in the noisiest environments. You can also pair the hearing aids with your Bluetooth-enabled smartphone, while the accompanying apps will transform your phone into an easy-to-use and discreet hearing aid remote control. The Adore range offers features you will usually expect to find in top of the market models while also providing comfort and convenience.
Rexton Adore hearing aids come in three models:
Rexton Adore StyleLine
Available as a RIC 
hearing aid
, this device offers better hearing in a choice of three colours and a compact design. With convenient lithium-ion rechargeability and a portable charging kit, you can enjoy up to four days of charge without a power connection. As soon as you take your hearing aids out of the charger they automatically turn on and are ready for you to use.
Rexton Adore Li
A great value rechargeable hearing aid, the Adore Li RIC, and BTE hearing aid comes in eight colours, is easy to use and offers direct streaming, contactless charging, and My Voice technology to ensure your voice always sounds natural to you.
Rexton Adore iX
Rexton's premium click and fit ITE hearing aid becomes almost
invisible
 when in the ear and features MyCore technology in a modern, sleek design. A small CIC module combined with comfortable soft-silicone Click Sleeves ensures maximum discretion. Binaural one-mic directionality of easier listening in challenging noise settings and apps or small remote control puts you in control of your hearing aids.
Features
Rexton's Adore devices feature MyCore technology to deliver discreet hearing, own voice detection and processing, and direct connectivity to iPhones, TVs, and other Bluetooth-enabled devices. You can also control your Rexton hearing aids from your smartphone using the following apps:
Connexx Smart Direct App: Use as a remote control to adjust your hearing aids' programs and volume settings
Connexx Smart Remote App: Transforms your smartphone into a discreet hearing aid remote control
Accessories
Rexton offers a range of accessories to help improve your hearing and enhance your hearing aid experience. For example:
Smart Transmitter 2.4: Directly stream TV wirelessly to both hearing aids
Smart Mic: Enables hands-free streaming of music, phone calls, and other media
Smart Key: Small remote control with easy-to-use buttons for convenient and discreet hearing aid adjustment
Advantages
Bluetooth audio streaming
Customisable settings
Voice Ranger technology
Rechargeable models
Disadvantages
No pricing available on the brand's website
No tinnitus features
If you think you may benefit from Rexton Adore hearings or have any concerns about your hearing, schedule a consultation with your hearing care professional and they will be able to discuss your options with you.
With you on your journey to better hearing.
It's time to finally treat your hearing loss. Sign up for a free consultation with a licensed hearing care professional today to determine if you have hearing loss. It's the start of your journey towards better hearing.
EarPros benefits:
it's 100% risk free.
best partner with more than 1.000 stores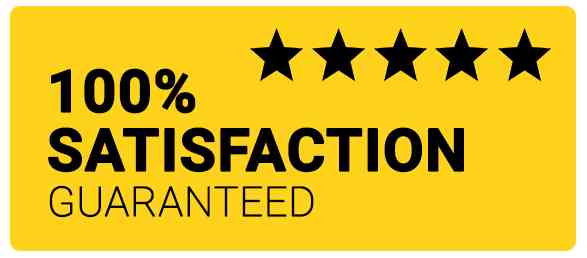 Thank you for submitting your request
We will get in touch with you as soon as possible.