Beltone hearing aids are sold in more than 40 countries and have become renowned for being of high quality, while the brand continues to demonstrate its understanding of the needs of people with hearing loss.
Founded in 1940, Beltone hearing aids is part of the GN Hearing Group, known for producing ReSound hearing aid products.
Beltone offers an extensive product line that is suitable for people with all degrees of hearing loss. Their smartphone apps and accessories are effective and easy to use, regardless of how tech-savvy the user may be. In the past few years, Beltone has won numerous awards for its products, smartphone apps and Android streaming technology, securing the brand's reputation as a reliable, good-quality hearing aid manufacturer.
Beltone hearing aid models
Beltone hearing aids have been designed to be small, comfortable and above all, feature-rich. Beltone hearing aids offer a variety of hearing aid styles to meet different hearing, lifestyle and cosmetic needs. This includes:
Invisible-in-canal (IIC)
Completely-in-canal (CIC)
Mic-in-Helix (MIH)
In-the-canal (ITC)
In-the-ear (ITE)
Receiver-in-ear (RIC or RIC)
Behind-the-ear (BTE)
Beltone hearing aid reviews
Beltone Amaze hearing aid
Beltone's latest technology, the Beltone Amaze, is available in two technology levels with a 17 and 9 range and connects to any devices such as smartphones or television. This new chip platform offers double the memory and speed, more computing power while also significantly reducing battery drain while streaming. The Amaze devices are available in all styles of hearing aid with a choice of non-rechargeable and rechargeable lithium-ion battery that can last up to 30 hours after one full charge. This hearing aid works alongside the Beltone Hear MaxApp to enable you to adjust your hearing aid from your smartphone. Suitable for people with mild to severe hearing loss, the Beltone Amaze delivers high-quality sound, along with:
Made-for-iPhone and Android wireless connectivity
Speech in noise recognition
Background and wind noise reduction
Automatic volume control
Feedback cancellation
Ear-to-ear synchronisation
Directional microphones
Beltone Boost Ultra hearing aid
The Beltone Boost Ultra hearing aid is a behind-the-ear hearing aid for people with severe-to-profound hearing loss. Available in five skin and hair tones, the hearing aid is designed to enhance speech clarity in different noise settings. It can connect directly to your Android phone or Apple device to stream music and calls to both of your ears. The Beltone Boost Ultra hearing aid offers a richer and fuller sound quality and enables you to personalise your settings and control your hearing aid with the Beltone HearMax app. Other features of the Boost Ultra hearing aid include:
Increased battery life
Greater environmental awareness
Stream audio directly to hearing aids
Wind and background noise reduction
Automatic volume control
Feedback cancellation
Ear-to-ear synchronisation
Speech in noise recognition
Beltone hearing aid accessories
Beltone also offers several apps and accessories to accompany its hearing aids:
Beltone myPAL Micro and myPAL Pro: Small microphones clip are worn by the speaker and the audio is streamed to your hearing aids.
Beltone TV Link 2: Connects to most audio devices and wirelessly streams audio to your hearing aids.
Beltone Remote Control: Remote control with large push-buttons adjusting hearing aid settings.
Beltone Remote Control 2: Changes the volume of one or both hearing aids, adjust settings or switch between audio sources.
Beltone Phone Link 2: Hear phone calls in your hearing aids. The Beltone SmartRemote app and Phone Link 2 can also change your smartphone into an inconspicuous remote control.
Sound Therapy app and Tinnitus Calmer app: Provides relief for tinnitus (ringing in the ears) by masking sounds.
How much does a Beltone hearing aid cost?
Beltone hearing aid prices aren't published online, but its range of hearing aids cost around the same as other hearing aids that offer similar levels of technology and features. Ask your hearing care professional for information on Beltone prices.
If you suspect that you have hearing loss and would benefit from hearing aids, schedule a hearing evaluation with a hearing care professional and look forward to better hearing health.
With you on your journey to better hearing.
It's time to finally treat your hearing loss. Sign up for a free consultation with a licensed hearing care professional today to determine if you have hearing loss. It's the start of your journey towards better hearing.
EarPros benefits:
it's 100% risk free.
best partner with more than 1.000 stores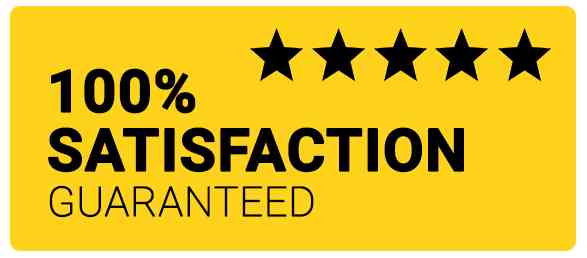 Thank you for submitting your request
We will get in touch with you as soon as possible.