With headquarters in Denmark, Widex is a global hearing aid manufacturer originally founded more than 60 years ago. Widex has built a reputation for creating high-quality and durable hearing aids alongside cutting-edge hearing technology, designed to enhance the lives of hearing aid users.
When the Evoke family of hearing aids was launched by Widex in 2018 it represented the beginning of a brand new era of intelligent hearing for the global hearing aid market. The Evoke hearing aid is the first hearing device to have live machine learning. As each Evoke wearer uses the Evoke app, the technology will learn about different sound environments and people's hearing aid use to understand what changes would work best for each sound situation.
The data will be used to create new settings and contribute to future software updates. The hearing aid settings and features will continuously evolve and continue to improve even as time goes on.
Widex Evoke hearing aid reviews
Widex already had established sound class technology but with the Evoke hearing aid, it has expanded this technology to include music and social sound classes, which Widex believes reflects the evolving needs of hearing aid users. Widex Evoke reviews have been very positive for the hearing aid's pioneering machine learning technology alongside its innovative SoundSense Learn programme that ensures the sound settings are personalised in real-time to suit any and every type of listening environment.
There are eleven hearing aid styles available in the Evoke range which offer different features, technology levels, and colour options:
Behind-the-ear (BTE): Seven Evoke BTE hearing aids with 10 to 13 Widex Evoke colours to choose from
In-the-ear (ITE): Four ITE styles of Evoke hearing aids that are custom-made to fit comfortably in your ear with three colour options
Evoke hearing aids come with a variety of innovative features that are aimed to improve your hearing and hearing aid user experience. For example:
SoundSense Learn: Enables your devices to help you enjoy better hearing by fine-tuning your hearing aid experience
Bluetooth connectivity: Hearing aids connect wirelessly to your smartphone to control your hearing aids and stream audio directly to your hearing aids
Evoke and Tonelink app: Both apps let you control your hearing aids from your smartphone
Rechargeability: Some styles of Evoke hearing aids are rechargeable
Fluid Sound Analyzer: Hearing aids will analyse your environment and create a sound map to improve your suggested hearing aid settings
Location-based programming: Create listening programs based on certain locations such as your home, workplace or restraint for example
Zen Fractal Technology: Certain models include Widex's tinnitus (ringing in ears) relief technology which produces soothing sounds to mask the symptoms of tinnitus
Accessories
Evoke hearing aid are designed to be compatible with DEX accessories including:
FM+DEX and COM-DEX: Hands-free audio streaming
RC-DEX: Hearing aid remote control
RC-DEX Remote Mic: For clear sound streaming from up to 25 meters away
TV-DEX and TV Play: Streams TV audio for you to listen directly through your hearing aids
UNI-DEX: Connects to any device with a jack output for streaming audio to your Evoke hearing aids
PHONE-DEX 2: Cordless phone that streams phone calls to your hearing aids
Widex Evoke cost
The cost of an Evoke hearing aid will depend on the technology level you choose and where you purchase the hearing aids from. Your hearing care professional will be able to advise you on which Evoke device is best for you and provide you with an up-to-date Widex Evoke price list.
Advantages and Disadvantages
The Evoke range offers cutting-edge hearing technology and a variety of colour options in the BTE model, however, this does lead to the hearing aid being considerably more expensive than other hearing devices.
If you are looking for a new hearing aid schedule a consultation with your hearing care professional to find out more about the Widex Evoke.
With you on your journey to better hearing.
It's time to finally treat your hearing loss. Sign up for a free consultation with a licensed hearing care professional today to determine if you have hearing loss. It's the start of your journey towards better hearing.
EarPros benefits:
it's 100% risk free.
best partner with more than 1.000 stores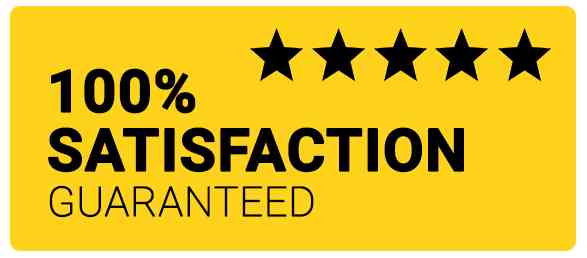 Thank you for submitting your request
We will get in touch with you as soon as possible.