Rexton was founded more than 60 years ago and once it became a subsidiary of Sivantos in 1976, the company grew rapidly to become a market leader in hearing solutions.
Today, it is a popular hearing aid manufacturer, supplying its hearing solutions to more than 70 countries around the world. Rexton's extensive range of hearing aids has been designed for people with mild to profound hearing loss to enable them to not only hear better but also live more independently.
Rexton hearing aids offer Bluetooth-enabled devices with enhanced auditory and speech features in a discreet modern design. Rexton is behind some of the most innovative hearing aid technology on the market and was responsible for introducing the first behind-the-ear (BTE) hearing aid and the world's first waterproof and Bluetooth hearing aids. With one of the world's most efficient binaural hearing platforms, there's a Rexton hearing aid to suit everyone.
Rexton Cobalt hearing aid review
The Rexton Cobalt is an innovative receiver-in-canal (RIC) hearing aid that provides wearers with a comfortable and immediate fit. The Cobalt offers some of the most cutting-edge features on the market including enhanced hearing of a wide spectrum of sounds and outstanding speech understanding. The hearing aids can be manually adjusted to suit your different sound settings or the device can do it for you and automatically adjust its settings to suit your environment.
The Rexton Cobalt is available in a choice of colours so you can find a shade to match your specific skin and hair tones. The devices also come in two levels of performance: the Rexton Cobalt 16 and the Rexton Cobalt 12. The Rexton Cobalt 16 is a powerful hearing aid that has been designed for people with a severe hearing loss. The device's dome-shaped earpiece has an advanced wax-resistant coating to prevent the hearing aids from getting clogged.
The Rexton Cobalt price varies depending on the different technology levels available. Your hearing care professional can advise you on which Cobalt hearing aid would best suit your hearing needs, preferences and budget.
Rexton Cobalt features
The Cobalt hearing aid offers a range of features that help to provide great hearing and enhance the lives of hearing aid users. For example:
Focus 360°: Helps people pick up on dominant speech sounds making speech much easier to hear and understand, especially when the hearing aid user is not directly facing the speaker
Automatic Multi-Channel Adaptive Directional Microphone: An advanced microphone technology that provides advanced speech hearing in noisy settings, especially when more than one person is speaking at once
Automatic Noise Reduction: Noise-cancelling technology that enables the wearer to focus on the sounds that are important and ignore everything else. Automatically isolates and softens distracting background noise while isolating and enhancing important speech sounds
Sound Locator: Mimics the natural function of the outer ear, the part of the ear that helps you to locate sounds in your surroundings making it much easier to pinpoint sounds
Feedback Preventer: Eliminates feedback automatically before it even occurs
Wireless Assistant: Optimises the sound quality of the hearing aids while also making them easier to use
Advanced Nano Coating: Protects the hearing aid from wax, moisture, and dirt that can damage the device and inhibit performance
Cobalt compatible accessories
Alongside an array of advanced technology, Cobalt hearing aid users can also benefit from a variety of hearing aid accessories designed to complement their hearing aids and enhance their experience of being a hearing aid user. For example:
Blu RCU: A small Bluetooth-compatible device that enables you to control your Cobalt hearing aids and adjust volume and programme settings. Also lets you stream audio in stereo sound from your devices directly to your hearing aids
Rexton's Remote Control: An easy-to-use, discreet device that enables you to make subtle changes to your hearing aids without anyone noticing
Rexton's Charger: One six- to eight-hour battery charge provides a full day's worth of hearing. The charger also has a drying feature to remove any moisture from the hearing aids
If you are concerned about your hearing or think you may benefit from wearing a hearing aid, schedule a consultation with your hearing care professional who will be able to discuss your options with you.
With you on your journey to better hearing.
It's time to finally treat your hearing loss. Sign up for a free consultation with a licensed hearing care professional today to determine if you have hearing loss. It's the start of your journey towards better hearing.
EarPros benefits:
it's 100% risk free.
best partner with more than 1.000 stores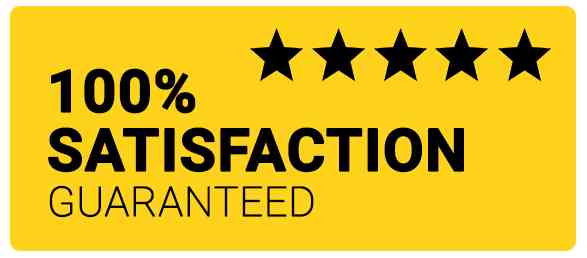 Thank you for submitting your request
We will get in touch with you as soon as possible.