Phonak is a Swiss hearing aid brand that has become of the world's largest manufacturers of hearing solutions.
Since the company was founded 70 years ago, it has gone on to create an extensive range of cutting-edge hearing aids with technology that is constantly evolving. While the company was once known for developing hearing technology for children, it has become known for producing exceptional hearing aid technology for everyone. Phonak focuses on creating hearing solutions that work around the hearing aid user and enable them to always feel connected with what's important to them.
Phonak Brio hearing aids
The Phonak Brio hearing aids have been designed to provide an effective solution for almost every time of hearing need. The Brio comes in behind-the-ear (BTE), receiver-in-ear (RIC) and in-the-ear (ITE) hearing aids that are available in a wide choice of colours. The Phonak Brio range features some of the most innovative technology on the market such as an advanced operating system which can analyse the surrounding noise environment and automatically adjust the hearing aid settings to deliver improved speech understanding and meet the user's hearing needs. Phonak has focused on expanding its Brio family of hearing aids by introducing the Phonak Brio 2, a device that is up to 30% faster than the introductory model.
Phonak Brio 3 hearing aid reviews
Following the success of the Brio 2, Phonak released the powerful Brio 3. This device also features RIC, ITE and BTE models and designed for people with a mild to profound hearing loss. The Brio 3 is designed exclusively for the retailer Costco and is an entirely automatic hearing aid device that provides comfortable and effortless hearing. Phonak has designed the Brio 3 for hearing aid users who demand a lot from hearing aids and want comfort, style and the best possible hearing performance. This puts the Phonak Brio 3 price towards the top end of the hearing aid market.
Features
The Phonak Brio 3 Bluetooth-enabled hearing aids provide much more than just excellent sound quality and enhanced hearing. The devices offer many features that will enhance your everyday experience of being a hearing aid user. Some of the features include:
Automatic processing: Enables your hearing aids to analyse sound as it occurs. The device then immediately responds by automatically adjusting the settings to deliver an optimal listening experience
Car programme: Designed to help people with hearing loss who struggle to understand speech while in a car. This function lowers broadband noise from inside the car to provide a more listening environment and reduce your listening effort
Loud Noise programme: Even when you are in the most challenging noise situations, the Brio 3 can improve speech understanding by as much as 60%. The feature allows you to focus on a single voice even in complex sound settings and can adapt to your changing environments when you are on the move
Wind and Noise Block: Wind noise is automatically detected by the hearing aids and suppressed and reduces any uncomfortable noise in your environment
Accessories
Phonak has created an extensive range of accessories that are compatible with the Brio 3 hearing aids range to help improve your hearing and listening experience:
Phonak ComPilot Air II: Wirelessly connects the Phonak Brio to your smartphone or other Bluetooth-enabled devices to stream music, TV audio and phone calls
TVLink II: Designed to enable you to effortlessly stream audio from your TV directly to your hearing aids so you can listen to your TV at a comfortable volume
Phonak RemoteMic: A small and lightweight microphone that helps your listening in one-to-one conversations even when the speaker is at a distance from you
Phonak DECT II: A cordless home telephone that delivers direct binaural streaming to both of your hearing aids
Phonak EasyCall II: Streams calls from your smartphone directly to your hearing aids
Phonak Brio: Pros and Cons
Pros
Available in a wide selection of colours
Links with the remote app on iOS and Android to enable remote programming
Enables hands-free phone calls
Audio and TV streaming
Compatible with Bluetooth devices
Cons
Expensive
Only available from Costco
Non-rechargeable battery
If you have any concerns about your hearing or need advice on choosing your next hearing aid, schedule a consultation with your hearing care professional who will be able to discuss your options with you.
With you on your journey to better hearing.
It's time to finally treat your hearing loss. Sign up for a free consultation with a licensed hearing care professional today to determine if you have hearing loss. It's the start of your journey towards better hearing.
EarPros benefits:
it's 100% risk free.
best partner with more than 1.000 stores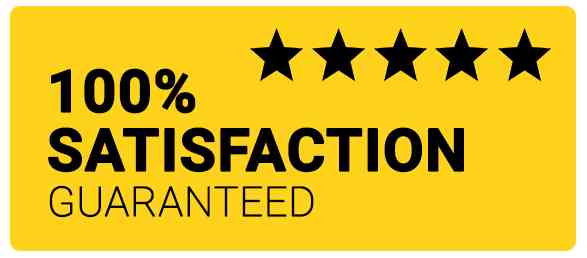 Thank you for submitting your request
We will get in touch with you as soon as possible.