Since it was founded more than 70 years ago, the Phonak hearing aid brand has become renowned for hearing aid products that are reliable, high quality and offer superior sound. This reputation was only heightened when it launched the Marvel hearing aid range in late 2018.
As Phonak's newest hearing aid, the Marvel hearing aid family combines Phonak's high-performance hearing aid technology with its innovative platform of apps and features to create an innovative hearing device.
The Phonak Marvel platform is designed to offer real-world hearing solutions combined with Phonak's superior sound quality. While the Marvel range includes five models, the first to be launched was the Audeo Marvel.
When Phonak released its innovative Audeo Marvel hearing aid, specifically its Phonak Audeo B hearing aid, it was the first hearing aid on the market with the ability to stream any Bluetooth device, and not just limited to iPhone as other hearing aid brands had been (and some still are). Alongside higher-quality Bluetooth streaming and hands-free calls, the Audeo Marvel also utilises Phonak's advanced technologies to improve hearing in noise and to automatically respond to changes in your sound environment.
Available in nine colour options, the Audeo Marvel is a receiver-in-canal (RIC) hearing aid and offers universal binaural connectivity and a clear natural sound. As with all of the Marvel hearing aids, high-quality audio can be streamed directly to your Audeo Marvel devices, from your TV, smartphone, or other connected devices.
To complement its Audeo Marvel hearing aids, Phonak has created an extensive range of accessories to enhance your listening experience. For example:
Wireless microphones: The Phonak Roger Pen iN, Roger Select iN feature MultiBeam Technology to help improve your understanding of speech. The Phonak PartnerMic is clipped on your collar to enhance your listening during one-on-one conversations
Remote controls: These enable you to make quick, easy and discreet adjustments to your hearing aid's programme and volume settings
Battery chargers: Designed for Phonak hearing aids these charges will give you one day of hearing aid use following a two-hour charge
Phonak hearing care and maintenance products: A range of products to help you care and maintain your hearing aids and keep them working at their best for longer
The Phonak Audeo Marvel offers an extensive range of features to improve your hearing and hearing aid experience, such as:
Binaural VoiceStream Technology: For streaming full audio bandwidth in real time.
AutoSense OS 3.0: Automatically adapts to match unique listening situations.
Stereo Bluetooth streaming: Streaming from Bluetooth enabled devices such as iPad, iPhone, Android, or TV and the Phonak TV Connector accessory.
Hands-free calling in stereo: Hands-free calling from Bluetooth-enabled phones.
Rechargeability: A full day of hearing-aid use from one charge.
RogerDirect: Users can stream Roger directly to their hearing aids.
myPhonak app: Provides wearing time statistics, battery status information and the ability to adjust volume and frequencies.
myCall-to-Text app: Live transcriptions of phone calls from the other person on the phone call in more than 80 languages.
WindBlock: Automatically detects and suppresses wind noise.
NoiseBlock: Reduces uncomfortable environmental noise.Bluetooth connectivity
Smartphone connectivity
Rechargeable solutions
Telecoil options
Remote control
Wireless clip-on microphone
Digital feedback reduction
Noise reduction
Wind control
Speech enhancement
Biometric calibration
Tinnitus masking
Pros and Cons
Pros
The Phonak Audeo Marvel is a popular hearing aid because of the rich, clear sound it offers. It's a multifunctional hearing aid that offers users, rechargeability, superior sound quality with better speech understanding in noise and less listening effort, and the ability to connect to smartphones, TV and many other devices.
Cons
The Phonak Audeo Marvel 
cost
 price tends to be nearer the top end of the hearing aid market. Depending on where you purchase your hearing aids from, you can expect to pay upwards of $1,490 per hearing aid. Meanwhile, its 16 hours of 
battery
 life should serve most people well during an average day. However, if you are going on a long flight or just need to use your hearing aids for longer than 16 hours, this could be a disadvantage.
If you think you might benefit from wearing hearing aids or want to find out more about the Phonak Audeo Marvel, schedule a consultation with your hearing care professional.
With you on your journey to better hearing.
It's time to finally treat your hearing loss. Sign up for a free consultation with a licensed hearing care professional today to determine if you have hearing loss. It's the start of your journey towards better hearing.
EarPros benefits:
it's 100% risk free.
best partner with more than 1.000 stores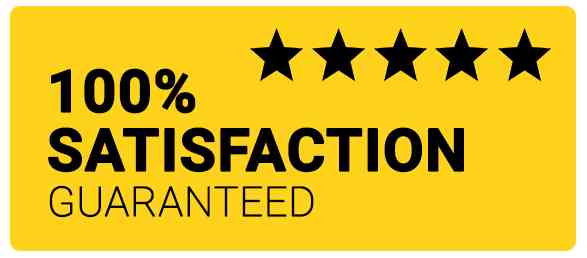 Thank you for submitting your request
We will get in touch with you as soon as possible.