Signia is the newest hearing aid brand to come from the Sivantos Group, a leading hearing aid manufacturer. The Signia brand takes advantage of advanced hearing aid technology, such as its binax system.
The binax platform outperforms normal hearing in challenging sound environments and created the foundation for Signia's first model, the primax. On the back of the primax platform, Signia has developed several hearing aids, including Signa's Silk Nx hearing aid range.
The Signia Silk hearing aids are not only one of the smallest hearing aids available they are also one of the world's first ready to wear custom-made hearing aids. While the process of being fitted for hearing aids was can prove time-consuming, the Signia Silk Nx has been a game-changer for the hearing aid market, providing a ready to wear, completely-in-canal (CIC) hearing aid that becomes invisible when in the ear.
Instead of the traditional custom-fitting process, click sleeves, made out of soft-silicon are moulded to your ear canals for instant fitting. Alongside the small sleek design, the Silk Nx by Signia is available in three models and technology levels to suit different hearing needs, tech preferences and budgets:
Silk Nx 3Nx: Basic
Silk Nx 5Nx: Mid-range
Silk Nx 7Nx: Premium
Silk Nx hearing aid range
The Signia Silk Nx is 20% smaller than the Signia Silk primax, providing users with ultimate discretion. It features Ultra HD e2e, enabling the hearing aids to communicate audio and other data across both hearing aids to fully optimise the user's listening experience, even in the noisiest of environments. Signia Silk Nx hearing aids are the world's first to be able to process the user's voice separately from all other sounds to make hearing your voice much more comfortable and natural.
The only completely-in-canal (CIC) CROS (Contra-lateral Routing of Signal) device for people with hearing loss in one ear that cannot be assisted by a device, the Silk Nx can be used with smartphones thanks to their Bluetooth streaming capability.
The Signia Silk Nx price varies depending on where you purchase the hearing aids. However, you can expect to pay around $3,840 per pair.
Accessories
Signia has a range of accessories and apps to enhance its Signia Nx range, for example:
easyPocket: Hearing aid remote control with large buttons and an easy-to-read display
miniPocket: A small remote control that fits on a keyring for discreetly adjusting hearing aids
Click Sleeves: Flexible silicone sleeves are attached to the Signia Silk Nx hearing aids to provide instant wear without the time-consuming fitting process. Available in three sizes the Click Sleeves provide a comfortable fit for most ear canals
touchControl: A phone app that works on iPhone or Android devices and works just like a hearing aid remote control by allowing users to change volume, programme features and settings
Features
Uses size 10 hearing aid batteries
Ultra HD e2e for quality speech understanding and a natural sound
Click sleeves for easy fit
Binaural OneMic directionality
Uses OVP (Own Voice Processing) to recognise your voice to deliver a natural own voice impression
Connects directly to smartphones and TVs for high-quality direct audio streaming
Red for right and blue for left colour coding to ensure you always put the hearing aids in the correct ear
Incorporates tinnitus masking technology to relieve tinnitus (ringing in the ears) symptoms
Advantages and Disadvantages
Advantages
Ideal if you struggle to hear conversations when there is background noise
Small and discreet, it's almost impossible to see when worn
Instant fit design for immediate, hassle-free wear thanks to the soft silicone Click Sleeves
Microphones sit in the ear canal so users can wear over-ear headphones and use their phone in the same way
Disadvantages
Doesn't support streaming from phone calls, TV and music
May not be suitable if you have severe to profound hearing loss
Small size can make the hearing aid difficult to handle
May not suit the shape of your ears and feel uncomfortable
To find out more about which hearing aids may work best for you, schedule a consultation with your hearing care professional and they can discuss your options with you.
With you on your journey to better hearing.
It's time to finally treat your hearing loss. Sign up for a free consultation with a licensed hearing care professional today to determine if you have hearing loss. It's the start of your journey towards better hearing.
EarPros benefits:
it's 100% risk free.
best partner with more than 1.000 stores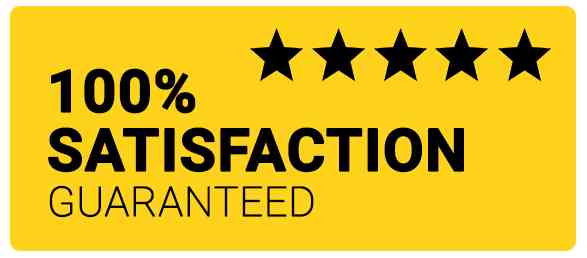 Thank you for submitting your request
We will get in touch with you as soon as possible.