Hearing loss affects the lives of around 466 million people around the world, according to the World Health Organization. Untreated hearing loss has been linked to headaches, stress, depression, social withdrawal, impaired memory, and even dementia. However, many of these issues can be avoided by wearing hearing aids. Behind-the-ear (BTE) hearing aids are the most commonly used type of hearing aid and used for all degrees of hearing loss. Recognizable as a small plastic casing that sits behind-the-ear, they are attached to a thin, clear plastic tube to a custom-made earmold.
Behind-the-ear hearing aid
What makes BTE hearing aids different?
Comfort. BTE hearing aids are one of the most comfortable hearing aids available
Ease to use and maintain. Behind-the-ear hearing aids are easier to use for people with limited sight or dexterity. The larger casing also makes BTE hearing aids easier to clean and to change batteries
Style options. Available in different colors to match your skin tone and hair color. Alternatively, choose from a range of colors and designs to reflect your style
Longer battery life. The larger casing fits larger batteries, which can provide additional amplification and long battery life – and most BTE hearing aids come in a rechargeable version
Minimal feedback. There is less feedback thanks to the internal components of the hearing aid being further apart
Features. The larger size of the BTE hearing aid enables it to be more powerful, so is more suitable for profound hearing loss. It can also house more features, including directional microphones, telecoil, and Bluetooth
1. Styletto by Signia
While it promises to be the future of behind-the-ear hearing aid design, the Styletto by Signia is aimed at people with an active lifestyle. A surprisingly slim device for a BTE hearing aid, it looks more like a Bluetooth earpiece than a standard behind-the-ear hearing aid.
Key features
Delivers up to 19 hours of non-stop hearing
Powered by a rechargeable Li-ion battery
Own Voice Processing enables natural own-voice sound and Ultra HD e2e binaural link delivers extended range, clear speech understanding and enhanced spatial awareness
2. Bolero Marvel by Phonak
The Zerena range is considered one of the best BTE hearing aids from Bernafon. It's a powerful behind-the-ear hearing aid for people with a moderate to profound hearing loss. This BTE hearing aid range contains the Dynamic Environment Control System (DECS) technology.
Key features
DECS technology enables the hearing aid to make constant adjustments according to what you need in your current hearing situation.
A BTE hearing aid created for iPhone and directly links with an iPad, iPod Touch or iPhone
The hearing aid can wirelessly connect to EasyControl-A, a remote-control phone app, TV, landline phones, Android smartphones, and tablets
Uses SoundSupport to enable users to manage tinnitus with sound while wearing their hearing aids.
4. Widex EVOKE Fashion Mini
The Evoke range from Widex offers some of the best BTE hearing aids on the market with the latest features, range of models, fitting ranges and color variations. This BTE hearing aid is capable of analyzing the noises in your environment and reacting to sound changes to deliver a natural sound to your hearing aid. The Evoke Fashion Mini is the smaller and more compact model from the range.
Key features
Four technology levels available to choose from
The Evoke Fashion Mini is recommended for people with a mild to profound hearing loss
Provides 64 decibels of gain and 165 hours of battery life
Five programmable channels
Available in 10 colors
5. Resound LiNX 3D
Resound's best BTE hearing aids for directional technology, this hearing aid mimics how your ears naturally process sound. This offers you the best balance of sound across all types of environments. Available in three BTE models, you can also take advantage of the mobile phone connectivity, rechargeable battery technology and remote assistance which allows your hearing aid to be fine-tuned remotely.
Key features
The Hearing aids can be boosted by the Smart 3D app enabling users to personalize their hearing experience
Stream iPhone calls, media and music directly to the hearing aids
Using Geotag favorites, the hearing aids automatically adjust to your location
Includes Binaural Directionality III to help you focus in on the sounds you want to hear
The best BTE hearing aids can help to restore some or all of your hearing loss. With advanced features, long battery life and great comfort, BTE hearing aids also offer great comfort and are much easier to handle and use than other hearing aids. Whatever your lifestyle and the type of hearing loss you have, BTE hearing aids could help you to enjoy a more happy, healthy and fulfilled life.
With you on your journey to better hearing.
It's time to finally treat your hearing loss. Sign up for a free consultation with a licensed hearing care professional today to determine if you have hearing loss. It's the start of your journey towards better hearing.
EarPros benefits:
it's 100% risk free.
best partner with more than 1.000 stores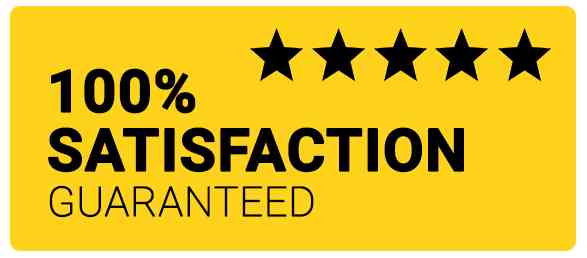 Thank you for submitting your request
We will get in touch with you as soon as possible.