Hearing loss is a significant debilitating condition. It can be a substantial setback in fostering relationships with family, friends, and workmates. Globally, approximately 466 million people spread across different ages, gender, and ethnicities. In Canada, more than three million people have some degree of hearing loss. It poses a significant burden to healthcare and many families. The seniors are the main culprits of hearing loss. Research shows that hearing loss is the third most common condition in the elderly after cardiovascular diseases and arthritis. Therefore, treatment of hearing loss and acquisition of hearing devices is of paramount importance to improve the quality of care.
Free hearing test, close to home
Do you want to hear again? Book a hearing test in the center closest to your home for free. Leave your contact details to be contacted and take a free hearing test in your city.
EarPros benefits:
More than 1000 centers in Canada
Trained hearing care professional
Free consultation
Free trial of the hearing aid for 30 days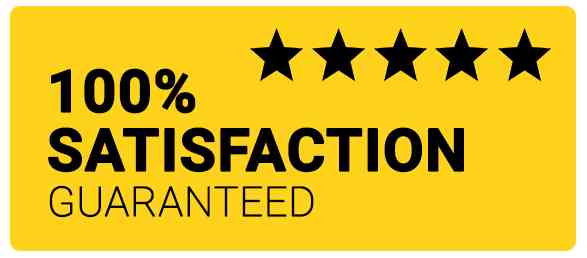 Thank you for submitting your request
We will get in touch with you as soon as possible.
What are the hearing aids insurance benefits in Canadian territories?
Different states in Canada have varying policies regarding coverage of hearing aids by insurance firms. The insurance can cover the total price or partial discounts depending on your age and career, for instance, military veterans. The table below illustrates the breakdown of hearing aids insurance coverage in different Canadian states.
How much could be covered

Hearing aids
FM systems
Cochlear implant replacement speech processors
Replacement of BAHA sound processors with abutments
Printing teletypewriters
Non-printing teletypewriters
Message-signaling devices
The state covers ¾ of the cost of the hearing aids up to the set maximum coverage.
The state covers all children below 11 years of age who have a hearing impairment.
Additionally, all teens between ages 12-18 years who have a hearing defect of more than 25 decibels in one ear are covered.
Students that are studying for a diploma, certificate, or degree from a recognized University and who are aged 19-25 years with a hearing defect of more than 25 decibels in at least one ear.
All residents aged above 19 years old with a hearing defect of at least 35 decibels in their better ear are covered.
Any person in the state with a hearing impairment affects their ability to work, study or socialize.
Hearing aids
Hearing aid replacements and repairs
Adapted alarm clocks
Telephone amplifiers
Teletypewriters
Complete coverage for these items for residents hearing loss of a certain decibel.
Residents with a workplace disability.
A parent who is hard of hearing.
Residents hard of hearing and are registered with Canadian National Institute for the blind.
Residents with hearing loss who provide sole care for an adult with cognitive impairment.
A dependent child whose family gets premium assistance through medical services plan.
Hearing instruments.
Cochlear implants and repairs.
Bone-anchored hearing aids.
The total cost for the devices.
Any child or teen below 18 years of age is covered.
Any student aged 18-24 years and is on a full-time program in a recognized college or University.
Residents aged 65 years or older-either you, your spouse, or an adult dependant have hearing loss.
Residents aged 18-64, with a low income.
Hearing aids, replacements, and repairs.
Alberta Aids to Daily Living pays 75% of the cost of hearing aids worth up to a maximum of $1200.
Residents get coverage for up to two hearing aids every five years. Seniors with high incomes get coverage for one hearing aid every five years
Residents are covered under Supplementary Health Benefits and Family Health Benefits.
Hearing aids.
Hearing tests
.A lost or broken hearing aid.
Audiology services, hearing aids, and certain supplies.
The state covers 30% of the cost incurred in replacing a lost or broken hearing aid for residents aged over 20 years.
Children and teens under 18 years.
Hearing aids
Dispensing fees
Earmolds
Ear impressions
80% of the cost of these items under the Children's Hearing Aid Program
Hearing aids to a maximum of $500 per ear
Students up to age 21 (in all Atlantic provinces)
Children under 18 in Newfoundland and Labrador
Adults in financial need in Newfoundland and Labrador
Students are eligible for special audiology care and a price discount on hearing devices through the Atlantic Provinces Special Education Authority (APSEA) program.
Children, full-time students, and adults with low incomes could get hearing aids under Newfoundland and Labrador's Provincial Hearing Aid Program (PHAP)
All Prince Edward Islanders could get free hearing assessments
Northwest Territories/Nunavut
Non-Aboriginal seniors
First Nations people eligible for the Non-Insured Health Benefits Program
First Nations people get up to $575 for hearing aids and $125 for specific repairs
Full hearing aids coverage for non-Aboriginal seniors through the Extended Health Benefits for Seniors Program
Children under age 16 with chronic diseases
Military veterans
Seniors on Pharmacare
First Nations people eligible for the Non-Insured Health Benefits (NIHB) Program.
Health Canada for First Nations
Yukon Workers' Compensation Health and Safety Board for workers
Up to $600 for one hearing aid for seniors on Pharmacare through the Yukon Health Care Insurance Plan
Chronic Diseases for children under age 16
Blue Cross Health Insurance for military veterans