With more than three million Canadians living with some degree of hearing loss, hearing aids are a crucial investment for maintaining health and wellbeing. They can represent great value for money when it comes to the positive changes they can make to your life. However, if the initial outlay seems expensive, you may be wondering, does insurance cover hearing aids?
3 million
More than three million Canadians living with some degree of hearing loss.
Are hearing aids covered by insurance?
The availability of hearing aid insurance coverage largely depends on where you live in Canada. In some states, you may be entitled to full coverage, while in other areas you may only be able to receive a discount, or no insurance coverage at all. While it's a good idea to check with your hearing care professional for the full details for what you may be eligible for, here's a brief overview:
Ontario: Children and adults with an Ontario Health Insurance Card can expect to receive 75% coverage for one or two hearing aids, up to a total cost of $500 per device.
Quebec: If you are considered eligible, you can receive full coverage for the cost of buying and replacing hearing aids.
Atlantic Provinces: If you are a student under the age of 21 then you are eligible to receive a discount on your hearing aids through the state's APSEA program.
British Columbia: Most people in British Columbia are not entitled to any insurance coverage for their hearing aids.
Alberta: Residents under the age of 18 who are full-time students can receive new hearing aids once every five years. People aged between 18 and 64 on a low income can also receive funding towards their hearing aids.
Saskatchewan: Hearing aids can only be purchased privately with no insurance coverage available.
Manitoba: Children are covered and seniors on a fixed income can receive an 80% refund on the cost of their hearing aids.
Newfoundland and Labrador: Hearing aids are available for children under the age of 18, students in full-time education, and adults in financial need.
New Brunswick: Some residents are eligible for insurance coverage for hearing aids.
Yukon: Military veterans, seniors, and children with chronic diseases can receive help to pay for hearing aids.
Northwest Territories/Nunavut: Non-Indigenous and non-Aboriginal seniors can qualify for covered or discounted hearing aids.
Prince Edward Island: Children can receive coverage for hearing tests and hearing aids up to the age of 21.
Why are hearing aids not covered by insurance?
The way insurance providers usually work is by taking the cost of what is considered an insurance risk and spreading it across a large group of people. This helps to keep coverage prices at a reasonable rate. The insurer makes their money when you pay for your coverage but don't make a claim.
However, when it comes to hearing loss, insurance providers generally consider this to be too high a risk. You are more likely to make an insurance claim to help cover the cost of your hearing aids, which could be worth thousands. Hearing aids are often replaced every five years, further adding to the cost for your insurer. Your insurance provider will, therefore, have less chance of making a profit.
Medicare hearing aid coverage
You may consider your hearing aids to be a lifeline, keeping you connected with the world around you. However, hearing aids are generally considered to be 'elective' and something you choose rather than an essential need. This is why hearing aids aren't generally covered by Medicare, Canada's publicly funded healthcare program. While Medicare enables Canadian residents to access medically necessary medical services, the cost of hearing aids is the responsibility of the individual to cover.
If it's been recommended that you wear one or two hearing aids to improve your hearing, you shouldn't delay any longer. Speak to your hearing care professional about what help you might be entitled to in your state to pay for your hearing aids so you can look forward to a future of good hearing health.
With you on your journey to better hearing.
It's time to finally treat your hearing loss. Sign up for a free consultation with a licensed hearing care professional today to determine if you have hearing loss. It's the start of your journey towards better hearing.
EarPros benefits:
it's 100% risk free.
best partner with more than 1.000 stores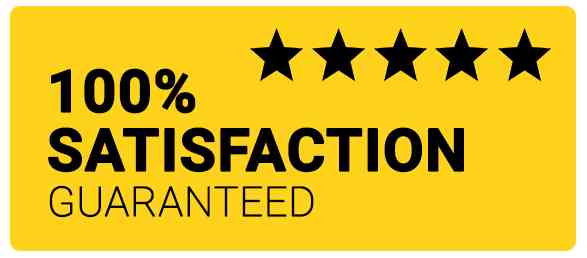 Thank you for submitting your request
We will get in touch with you as soon as possible.