Denmark-based Widex was founded in 1956 and it has since grown to become one of the world's largest hearing aid brands, selling its products and hearing technology in more than 100 countries. Widex has an extensive range of innovative digital hearing aids which includes the world's first-ever digital in-the-ear (ITE) hearing aids.
Widex Beyond hearing aids
The Widex Beyond hearing aid offers far more than just high-quality hearing. It was the first Made-For-iPhone hearing aid developed by Widex and features integrated signal processing technology. The manufacturer claims the Beyond offers better audio streaming and lower power consumption than any other Made-For-iPhone hearing aid on the market.
Beyond has been designed to adapt to the needs of iPhone users and has been optimized for streaming movies and music from most Apple devices straight to your hearing aids. The Widex Beyond can also be used with smart TVs and audio systems.
Widex took its existing popular iPhone app and updated it to give Beyond users more control and personalization options to create a state-of-the-art hearing aid for the most demanding business professional or digital entertainment fans. The Beyond iPhone app is customizable to suit each user's specific preferences and hearing needs while also enabling full streaming functionality. The app will also let you:
Make adjustments to the volume of the hearing aids
Change directional focus
Choose which of your favorite programs appear on the front page
Add your favorite places to hearing aid programs so your hearing aids can automatically switch to them when you visit those locations
Access Widex Beyond troubleshooting
Alter the sound equalization or choose from the available presets
The Beyond app will automatically search for any updates for your hearing aids every time you switch them on.
The Widex Beyond is available in four technology levels to cater for different needs, preferences, and budgets, while all models are suitable for mild to severe hearing loss. Your hearing care professional will be able to advise you as to which model will most suitable for you.
Beyond 440
The Widex Beyond 440 is the brand's flagship hearing aid and the most expensive model in the range. It offers premium hearing aid technology. Available as a receiver-in-canal (RIC) hearing aid, it has four power levels and is suitable for mild to severe to profound hearing loss.
Features
15 Sound Processing Channels
App, Direct Audio Streaming and Telecoil Connectivity
SmartWind Manager
Water-resistant
5 preset programs
High-frequency boost for extra amplification
Speech Enhancer
Digital Pinna to localize sounds
Soft level noise reduction
Size 312 battery for 150 hours of use
The other hearing aids in the Beyond range are:
Beyond 330: With advanced level technology, Beyond 330 is a RIC hearing aid with four power levels for severe to profound hearing losses
Beyond 220: The Widex Beyond 220 is a standard range hearing aid that offers value hearing aid technology and recommended for people with quiet lifestyles
Beyond 110: The basic hearing aid in the Beyond range that is recommended for quiet lifestyles
Accessories
Widex offers an extensive range of DEX wireless accessories to complement its Beyond family of hearing aids, for example:
RC-DEX: Hearing aid remote control
TV-DEX: Hearing aid wireless TV listening device
PHONE-DEX 2: Cordless landline phone
TV Play: Hearing aid wireless TV listening device
FM+DEX: Device for streaming
CALL-DEX: Device for streaming from a smartphone
UNI-DEX: Smartphone plug and play device
COM-DEX: Hearing aid and smartphone streaming device
COM-DEX REMOTE MIC: For listening to conversations in detail
Advantages
Highly durable and water-resistant
iPhone and Android smartphone connectivity
Compatible with innovative DEX-assisted listening accessories
Adapts to your environment
Four model options to choose from
Disadvantages
If you have any concerns about your hearing or looking to upgrade your existing hearing aid, schedule a consultation with your hearing care professional to find out if Widex Beyond hearing aids are right for you.
With you on your journey to better hearing.
It's time to finally treat your hearing loss. Sign up for a free consultation with a licensed hearing care professional today to determine if you have hearing loss. It's the start of your journey towards better hearing.
EarPros benefits:
it's 100% risk free.
best partner with more than 1.000 stores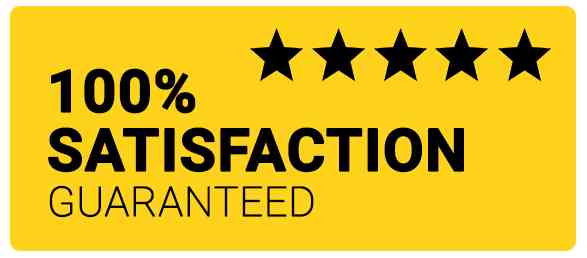 Thank you for submitting your request
We will get in touch with you as soon as possible.